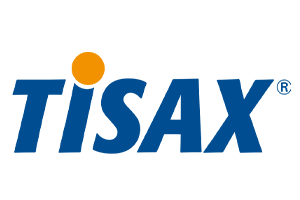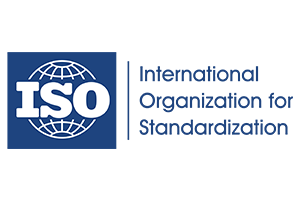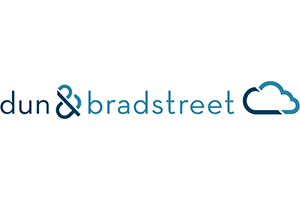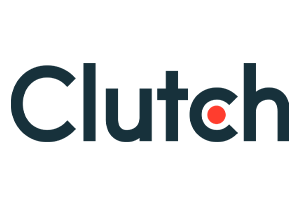 Get expert IT consultants who can help you save 50% on project costs and still deliver on time.
Banking IT Services We Provide
Consultation on digital transformation
Our IT professionals will assist you in determining how banking technologies may redefine your organisation, as well as in selecting the most appropriate platform and estimating expenses.
IT-based customer experience consultancy
We've vast expertise in designing CXM solutions and know what constitutes an outstanding customer experience and how software can improve and enrich all phases of the CXM cycle.
Solution deployment
We can design a solution from scratch to match your bank's specific business models, meeting your demands far more accurately than any off-the-shelf offering.
Solution upkeep and support
Lower the expense of technical support while also receiving upgrades, design updates, performance optimisation, and fixes for your banking systems.
Online banking
With personalised online banking, you can meet your clients' ever-increasing demand for seamless 24/7 access to their financial accounts. Enjoy the following features with personalised online banking solutions:
Learn more about their checking, savings, and credit accounts
Set card limits at your discretion
Make payments
Transfer money between bank accounts
You can download bank statements and other relevant papers online
Locate a branch or ATM in a specific location, among other things
Banking CRM
Sphinx Worldbiz has 15+ years of CRM consulting experience and can help you improve your efficiency in a variety of customer-facing tasks such as:
Service scope:
Upselling and cross-selling
Customer service
Lead fostering that is systematic
Customer data administration
Monitoring of channel activity
Consumer experience management, among other things security.
Analytics for banking data
Sphinx Worldbiz will assist you in implementing the following banking data analytics:
Customer intelligence (Customer segregation, attrition analysis, cross-sell effectiveness study, and so on)
Channel analytics (examination of branch transactions and customer traffic, assessment of click patterns, frequently visited online sites, search activity, and the most extensively used mobile banking applications)
Analytics for marketing
Analytics of risk
Performance evaluation
Lending software
Make quick and well-informed loan choices, eliminate risks, and save loan delivery time and costs
TLoan origination, underwriting, and servicing can all be done digitally
Provide a borrower site that can be customised for personal, commercial, and small company lending
Make your mortgage financing services more convenient with E-signatures, e-delivery, and e-closing solutions
With Sphinx Worlbiz's bespoke lending software, you can create a single system of record for your lending activities
To expedite the mortgage application process, use a web portal or a tailored mobile application
Provide a borrower site that can be customised for personal, commercial, and small company lending
How Sphinx Worldbiz Can Help?
Software for Underwriting
Policy management software
Billing software
Software for managing claims
Agency management software
Insurance websites
Apps for insurance customers
Insurance marketplaces
Transform Your Insurance Ecosystem With Us!
We have you covered whether you require software to digitise a single insurance operation or a multi-functional solution to deliver value throughout the whole insurance ecosystem.
Rethink Your Business Practices for the
Digital Age With Us
If you believe that your corporate activities might be conducted more efficiently and effectively, you are probably correct. We
use smart automation and analytics to revolutionise cross-departmental business domains.
ERP
Developing a unified system for all corporate management operations.
Supply Chain Management
Creating manageable product flows and demand-driven supply planning.
Financial Management
Increasing the accuracy and efficiency of financial process management.
Operations Management
Developing a digital platform for monitoring operational workflows.
CRM
Bringing things together to provide a tailored consumer experience.
Asset Management
Ensuring optimal corporate asset planning and use.
Human Resource Management
Streamlining everyday HR operations and allowing employees to self-serve.
Business Intelligence
Enterprise data operationalisation for corporate decision-making.
Blending an Insatiable Need for Creativity
We assist our customers in thriving in a rapidly changing environment by keeping up with technological changes.
Cloud Computing
Reduced IT infrastructure maintenance costs, on-demand resource scalability, and data security. Cloud app setup is quick, and app transfer to the cloud is painless.
IoT
Solutions for preventative equipment maintenance, energy consumption optimisation, environmental monitoring, remote medical diagnosis and treatment, smart manufacturing, and other applications.
Big Data
Large amounts of data can be effectively stored, processed, and analysed.
Artificial Intelligence
Personalisation based on context, computer vision, speech recognition, predictive analytics, robotic process automation, and other features.
Machine Learning
Natural language processing, root cause analysis, data-driven forecasting, predictive maintenance, operations optimisation, and more are all possible with pre-trained ML models.
Data Science
Advanced data analytics solutions include, to mention a few, operational intelligence, facial recognition, and ecommerce personalisation.
Blockchain
Solutions for efficient supply chain management, financial data recording, NFT trading, cryptocurrency mining, clinical trial tracking, and other applications are available.
Virtual reality (VR)
Virtual worlds that are emulated for professional, instructional, and leisure purposes.
Augmented Reality (AR)
Bringing virtual items into the real world. It is widely used in marketing and education.
Computer Vision
Understanding and interpreting visual data. Facial and emotion recognition, computer-aided diagnostics, damage assessment, and other applications.
Cybersecurity
Resilience of your IT environment and assets against cyber-attacks from both insiders and outsiders.
Easy Answers to the Most Difficult BFSI IT Problems
Sphinx Worldbiz will assist you in assessing the present condition of your processes and digital technologies in order to develop high-value optimisation solutions.
Quick time-to-value
We manage to provide concrete economic benefit as early as feasible by using an agile strategy for long-term transformative efforts. Even simple measures toward a more uniform and balanced IT environment can help reduce operating costs, such as excessive maintenance expenditures for outmoded IT equipment.
Reasonable price
Depending on the nature of the consulting service, we use a pricing plan.
Fixed pricing - for time-bound services with well-defined deliverables such as feasibility studies, solution prototypes, and market research.
Time & Material - for long-term engagements when the service scope cannot be reliably determined at the outset: an operational evaluation of an IT department, an IT audit, modernisation of a number of business apps.
IT strategy with a focus on value
The universe of IT technologies and developments is large and constantly expanding. We assist businesses in navigating it and making wise IT investments in areas with actual economic potential. While developing an IT strategy, we explicitly articulate the benefit of changes, which are often focused on cost reduction, process automation, growth into new revenue channels, or service quality enhancement.
Aided in the move to an improved IT
We offer a full-service package of IT project assistance: we plan, create, execute, and continually support changes envisioned in the IT strategy. You won't have to switch between teams when you make the move to an improved IT infrastructure or digitally changed operations.
Looking for an Experienced Software Development Team for Immediate Start?
SCALABLE | HIGHLY TRUSTED | EXPERIENCED WITH 10+ PROJECTS | MORE THAN 3+ YEARS OF EXPERIENCE
Sphinx Worldbiz is a trusted name in deploying quality software developers to deliver our global clients a wide array of services. Our developers are experts in many technologies such as full-stack, ReactJS, Node JS developers, etc. apt to offer you diverse web solutions and technology consultancy for further integration into your concrete business models. We offer services ranging from software and application development to Digital Transformation and provide expert consultancy on Industry 4.0.
Our Whitepapers You Shouldn't Miss!
Why and How Partnering with a Technology Company can Elevate Your Business
Barriers to Digital Transformation and How to Combat Them
How to Win Big in the SMB Tech Segment in a Tough Economy
Outsourcing your IT Services: A Business Opportunity or an IT Challenge?
Get Software Development Teams
Full Stack Developers

Mobile Application Development

Front End Developers

Back End Developers

Data Engineers

DevOps Engineers

Big Data Application Developers

Blockchain Developers

E-Commerce Developers
Our Strengths That Boost Your Projects
A Vast Pool of 800+ Expert Developers

Each Developer Has Over 10+ Projects Experience

Cost Effectiveness

End-to-End Project Management and Support Services

Scalable Teams of Your Choice with Immediate Joining

Customer Experience Centric Approach

Accurate and Authentic IT Consultancy

On-time Delivery Guaranteed

Local Presence for Timely Communication
Tech Stack That Works for You - Get Full Stack Developers
Sphinx Worldbiz is an award-winning software development firm that serves over 23 nations throughout the world. We have over 26 years of experience in app and web development, having completed over 1000 projects since 1993. To facilitate the seamless and efficient delivery of your project, we have a team of 800+ IT specialists including developers, UI/UX designers, DevOps engineers, Project Managers, and QA.
We are a one-stop shop for all of your software development needs, with battle-tested competence in product development, project management, DevOps, and UI/UX. Whether you want professional workers or are looking to outsource your project, you can count on us for:
Web creation with cutting-edge technology
Mobile development by leveraging cross-platform tools
Staff Augmentation - Fill the technological talent gap in your current workforce.
Full-stack application development
Salesforce Consulting, Integration, and Development
PowerApps and Microsoft Dynamics 365 Software development
Security purposes
DevOps
Data science
Yes, it is entirely free. We use this free time to assess the hired trial resource's code quality, communication, on-time delivery, Agile software development methodology, and other factors.If you receive good results, you can continue with the contract; if the results are not satisfactory, we will assign another resource whose abilities fit your requirements. If none of these works, you can immediately cancel the contract.
Sphinx Worldbiz has extensive experience in offering front-end and back-end development services. Along with React, we will provide backend development services such as Ruby on Rails, Node, and PHP to create scalable web architectures so you don't have to fret about scalability and agility as your product expands.
We understand the agony of a burned wound; so, utilising Agile approaches, we establish your faith in us through transparent communication, daily stand-up, and observational scrum sessions. Our professional developers tell you that they will take over your mid-way left project and relieve the development and administration difficulties. Using sophisticated project management solutions, we ensure that your project is completed on time, seamlessly, and successfully.
Without a doubt. Sphinx Worldbiz was founded on Agile principles. The "customer - product owner" is always active in the software development process using this Agile software development iterative technique.The development process is not a one-size-fits-all proposition. With that in mind, you will receive project progress updates from the team at each step and on a daily basis, from conceptualization to delivery. We let you engage with our developer one-on-one. Adaptive planning, quality enhancement, execution, and fast response to changes are all part of our daily scrum.
Don't be alarmed. We are a team of 500+ Sphinxians who always make sure to take care of the necessary measures to ensure that you have a risk-free development with marginal complications.
Yes. Throughout our collaboration, a dedicated project manager - Scrum master will be appointed. Who you may contact for any type of support, question, or solution.
Jira, Trello, Pivotal Tracker, Asana, and Slack are examples of industry-standard project management systems that we employ. You can establish the job, allocate the work, and track the ongoing development where you will be able to measure developers' productivity and assess the daily advancement of your project.
You will have complete control over your React project. It covers nondisclosure agreements, copyright, source code, intellectual property rights, and so on.
Rest assured. That is never going to happen. Our first concern is client happiness. Either party to this agreement may cancel the contract, with or without justification, by providing the other party with at least 14 days (2) weeks written notice. Sphinx Worldbiz shall issue a termination invoice for services accomplished to date upon the expiration of this agreement, which shall be paid by the customer (in 3 business days).The Termination invoice must detail all underpaid labour as well as the remaining work completed until the termination date. All work performed on time shall be given to the client in a workable electronic format upon conclusion.
Let's Connect! We'll call back within
One Business Day.