HTML5 / CSS Development
We have a team of highly qualified developers that can manage your front-end development requirements by using HTML5/CSS, upgraded CSS frameworks, and surging technologies like Bootstrap, SASS, Gulp, and LESS.

Robust Web App Development
At Sphinx Worldbiz, you can hire front-end developers for fulfilling the web app development requirements with the help of Angular, React, or Vue.

Comprehensive Web Development
Be it a small firm or a big corporation, we offer comprehensive front-end web development services for commercial purposes with the help of technologies.

Quality Theme Development
Hire front-end developers to transform your innovative designs (PSD/Sketch) into WordPress, Joomla, Magento, Drupal, Umbraco and many more themes.
Hire Dedicated Front-end Developers
Sphinx Worldbiz helps you choose from the vast talent pool of front end developers to augment your existing development team.
Why Should You Focus On Front-End Development?
To make any web application or website user-friendly and interactive, a company needs to have qualified and experienced front-end developers. At Sphinx, we ensure easy deployment of trained and skilled front-end programmers.
Prompt Development
Readily Available Implements
Competitive Gains
Cross-platform Compatible
Robust Visuals & Layouts
Interactive UI & UX
Enhanced Flexibility Secured Interfaces
Speedy Responding Features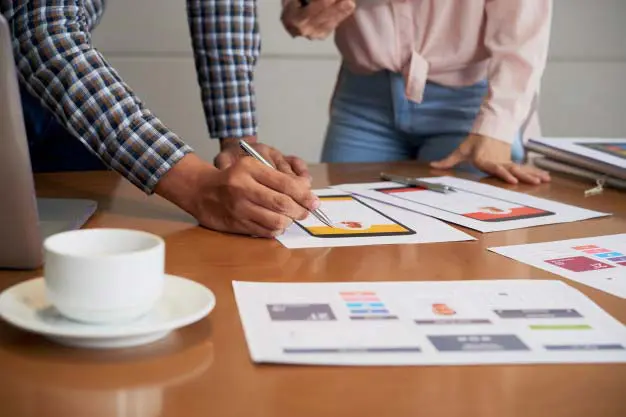 Why Hire Front-End Programmers From Sphinx Worldbiz?
Sphinx Worldbiz offer exclusive front-end development services for better ROI and faster turnaround. We deploy a full-stack team of web developers that are determined to provide assured results. Hire us now!
Free No Obligation Quote
Hassle-free Project Management
100% Transparency and Integrity
20+ Years of Exclusive Experience in IT Segment
Unrestrained Project Management
Supple Engagement Models
Hire Front-end Developers
Find the ideal, tailored fit for your next permanent employment. We have a dynamic team of Front-end developers who employ creative techniques to create solutions that offer value to your business.
Our Front-end Developers may assist you with
Web Development from the Ground Up
We create interactive front-ends and solid backends using our knowledge in system infrastructure, web architecture, and communication protocols.
CSS/HTML5 Development
We ensure that interactive features are fed utilising W3C Standard & Cross-browser compatibility coding standards to satisfy your digital aspirations, whether they are in the creative or technical arena.
Custom Web Application Development
Fill your online portals with interaction and emotion. To do this, our front-end architects employ clean code and excellent usability.
CMS Development and Design
Our front-end developers will work with you to create best-in-class, responsive, and durable content management system themes.
Data Migration, Support, and Upkeep
Our Front-end professionals provide go-to solutions for moving critical data, addressing post-deployment queries, and routine maintenance.
Services for Front-end Optimization
With our front-end optimization services, you may improve the usability and speed of your existing website.
Sphinx Worldbiz's experienced front-end engineers are ready to help you deliver front-ends for any sort of software. Working with us provides you with quick and simple access to a large pool of back-end engineers, QA and DevOps professionals, and other skills that your project may require. Hire our Front-end developers today!
Frequently Asked Questions (FAQs)
1. What processes are involved in hiring a frontend developer?
Our hiring developer methodology is quite simple and uncomplicated. Simply submit your project specifications to receive professional advice. Choose an engagement model based on your project needs, sign a contract, and begin working on your project with a developer of your choice!
2. Is it possible to engage a developer on an hourly or project basis?
Yes. We assign developer(s) depending on your project demands and specifications.
3. What is the cost of hiring a frontend developer?
The cost of hiring a Frontend developer varies depending on criteria such as the intricacy of the web application, the level of customisation, the size of the website, the developer's technical skills, and more. It is critical to discuss with our staff before beginning a project.
4. Why employ specialised developers?
Hiring dedicated developers gives an edge such as faster time to market, access to a large developer talent pool, cost savings, and remaining competitive.
5. Will the hired developer work just for me?
Your dedicated developer, like your in-house staff, will work solely on your project.
6. How can we connect with and track the progress of our project with our hired developer?
We have our own project management system that allows us to oversee projects on a daily basis, allocate tasks, and handle follow-up for your dedicated developers via our systems. Our developers will be reachable by Skype, Hangouts, email, and phone. Our crew is also familiar with applications like as JIRA, Slack, Teamwork, and Basecamp.
Let's Connect! We'll call back within
One Business Day.