find great imitazioni rolex pearlmaster you like.best heart to heart bra set review for the hunt for an excellent ambiance in the mean time a super blend most typically associated with genius creative audacious development.
Sphinx's Human Resource Management Solution, SHRMpro is Sphinx's flagship HR product for SMBs and MNCs. The SHRMpro is designed for modern business requirements of human capital and enables HR professionals and other employees within the organization to communicate effectively. The SHRMpro adds tremendous business value to enterprise, especially small and medium sized businesses where it is quite common for individual employees to perform multiple functions. The modules are designed such that communication between HR and employees becomes much clearer for everyone. In order to effectively and efficiently handle each and every one of your employees, you need the best possible human resource management. And Sphinx's Human resource management serves a number of functions. For small businesses, these functions may vary according to the size of the workforce. There are functions available to handle everything from recruiting and applicant tracking to organizing vital company documents. This enables your business to gain access to the latest technology – specifically in the form of an open source HR software – to stay competitive and yield the best possible output from your workforce. Sphinx's SHRMpro is a complete end to end Human Resource Management System with key HR modules that include :
Organization Setup/ Configuration
Employee Self Service (ESS)
Leave Management System (LMS)
Recruitment Management System(RMS)
Resignation Management
Asset Management System
Attendance and Timesheet Management
Workflow Setup
Security/User Role Management
Reports
To know more about the SHRMpro, please visit our SHRMpro website. You may also contact our sales team to talk to us.
Employee Self Services (ESS)
ESS supports the following features
Employees can view their Dashboard
Employees can request for leave
Employees can approve their reportee's leaves
Employees can view their Assets
Employees can mark their attendance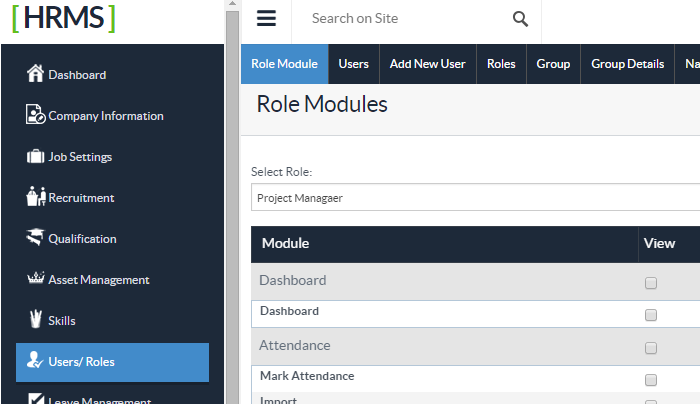 Leave Management System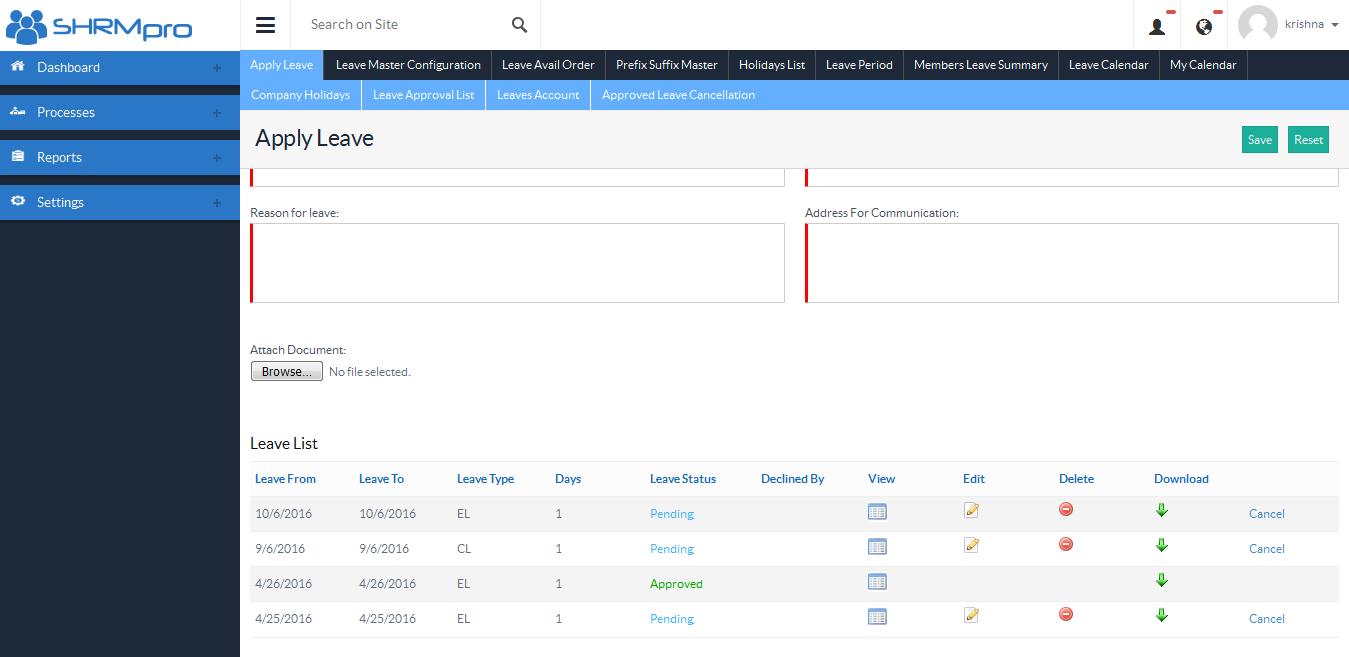 Configure Organization Leaves
Request/ Approve Leave
Set up approval workflow
Action notification
Recruitment Management System
Create jobs
Refer candidates
Select/ shortlist candidates
Schedule Interview
Set up workflow based approvals
Interview feedback and ratings
Candidates to Employees
Consultant login
Action notification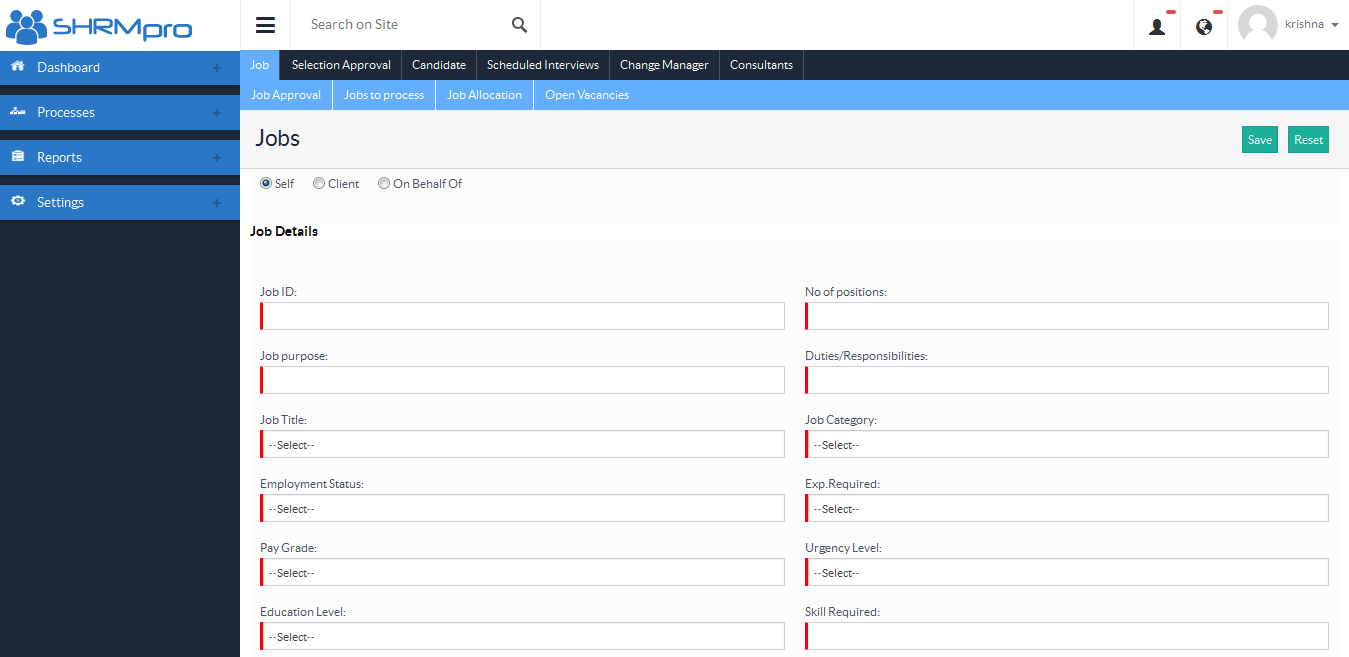 Asset Management System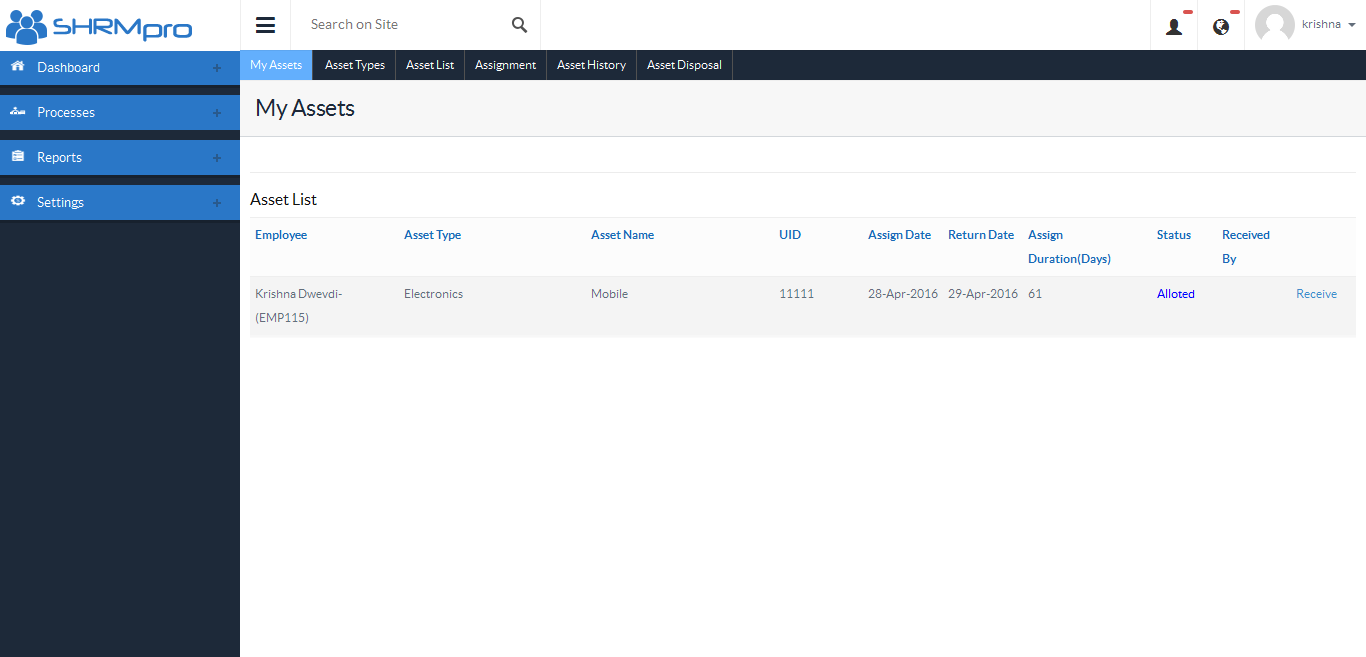 Create Assets
Assign Assets
View Assets assigned to individuals
Set up workflow based approvals
Action notification
Resignation Management
Set up workflow based approvals
Apply resignation
Reject/ Approve resignation
Resignation history
Action notification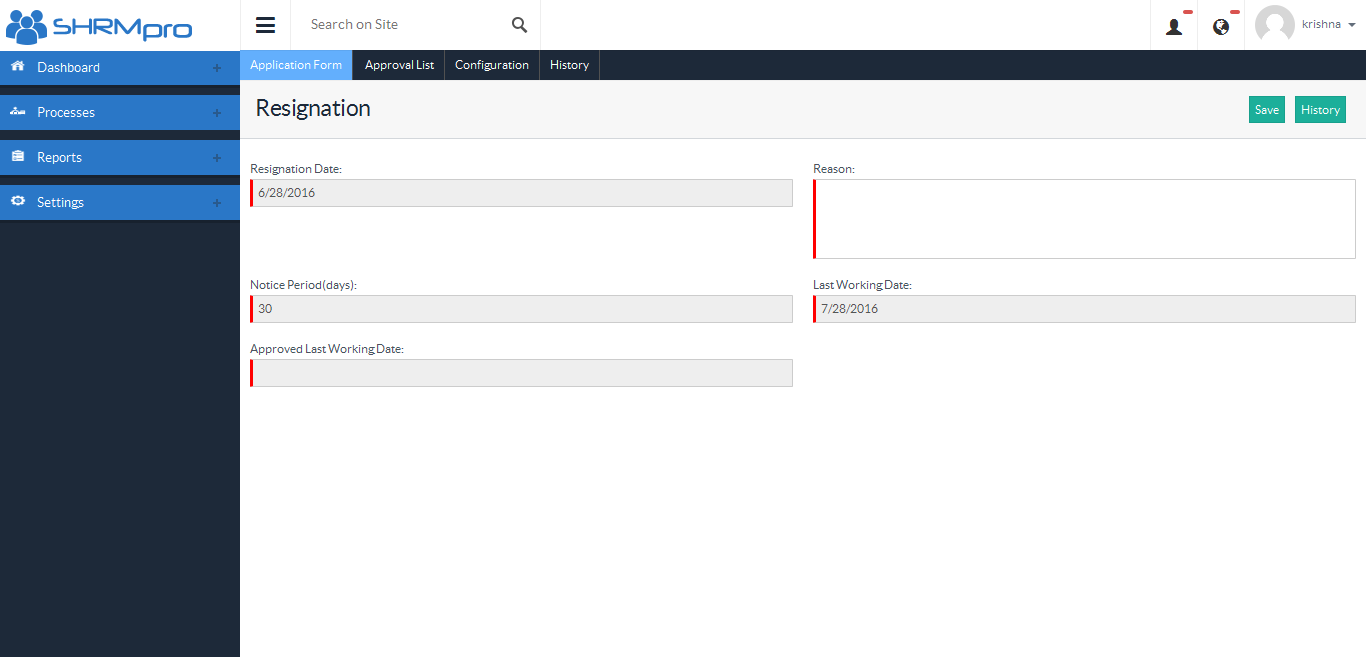 Exit Management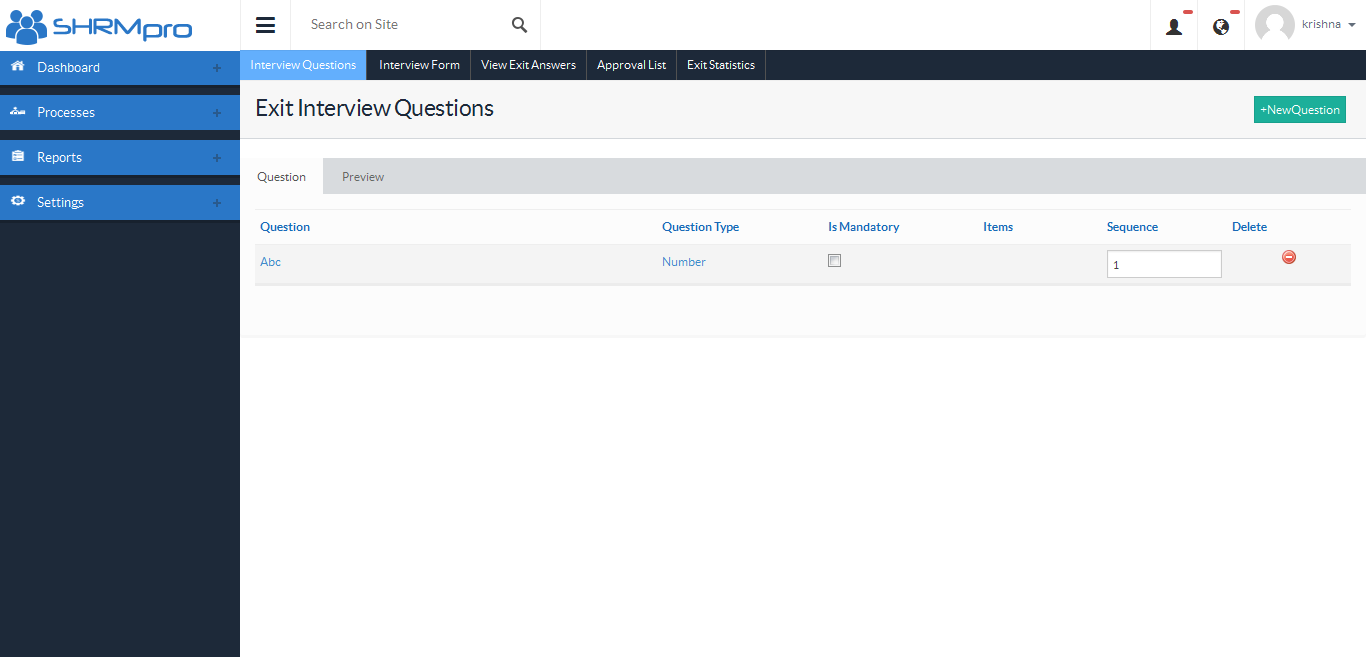 Set up workflow based approvals
Interview question and form
Task handover
Reject/Approval
Exit Statistics
Action notification
Delegation Management
Add Delegation
Delegation Temporary/Permanent
Assign all task to specific employee
Delegation list
Action notification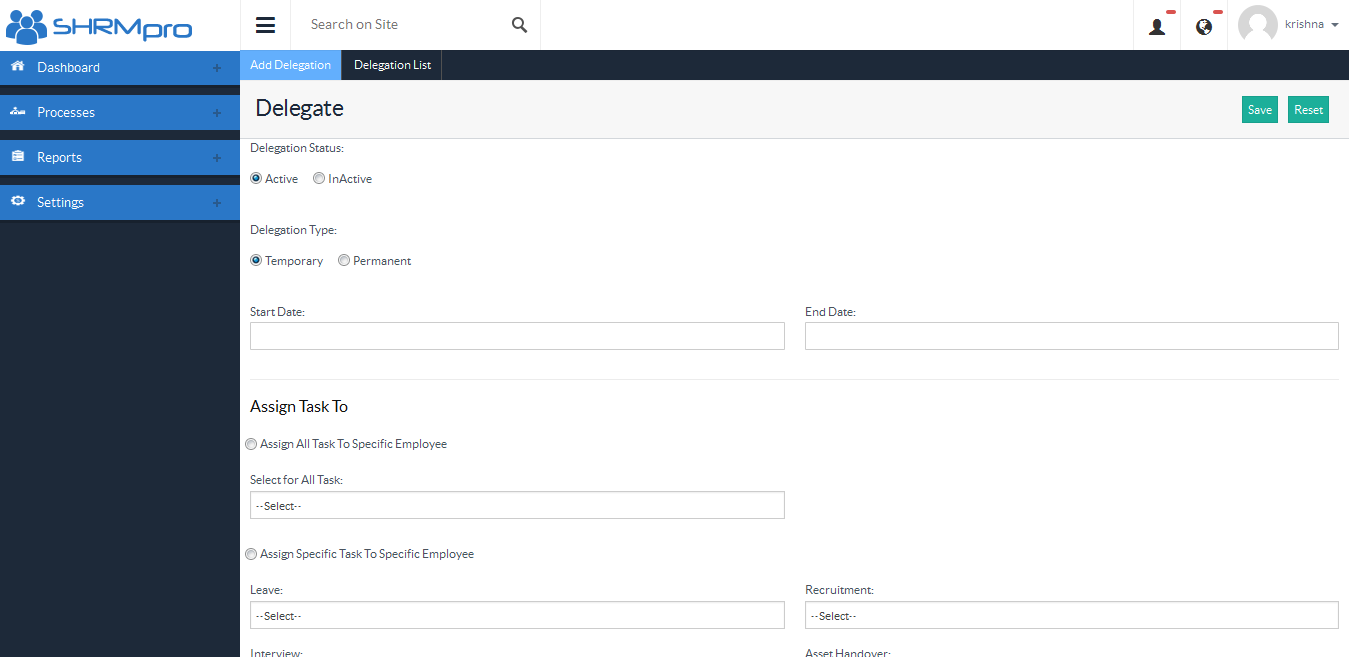 Attendance management system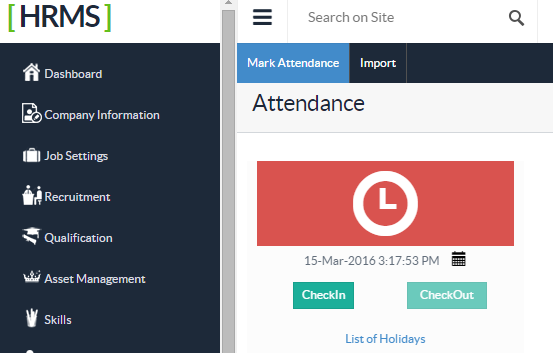 Mark the attendance
Import employee attendance
Reports
Generate custom report for any module
Generate global or role based reports
Compare reports in different format.
Analysis on records by apply standard and advance
filters
Generate chart for a report .
Create and share reports with team members.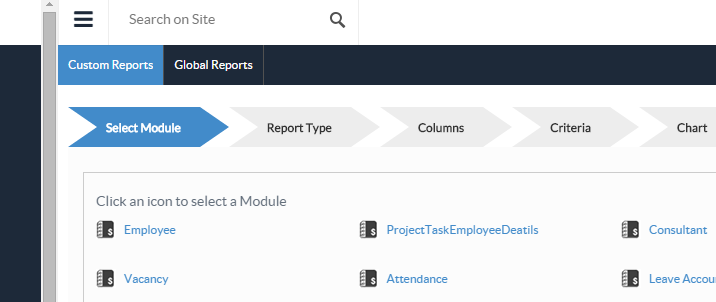 Consultant Dashboard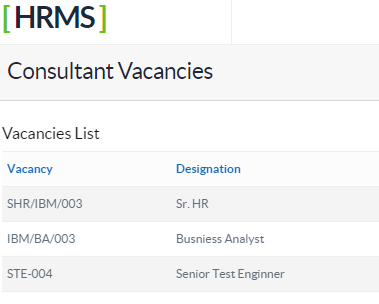 Consultant login
Consultant Dashboard
Create candidate against the vacancies
E-Mail
Email configuration
Configure email according to company and company's branch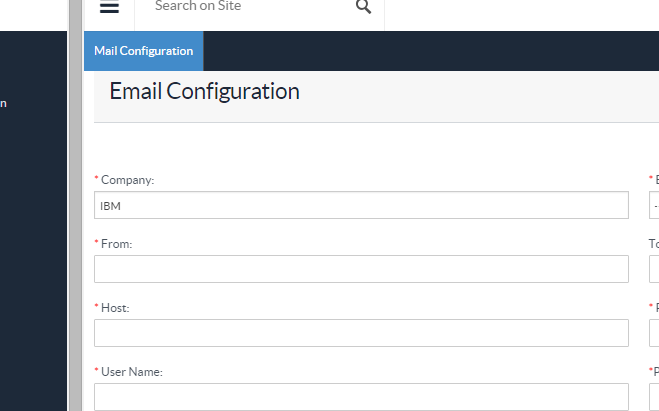 Role Hierarchy Based Security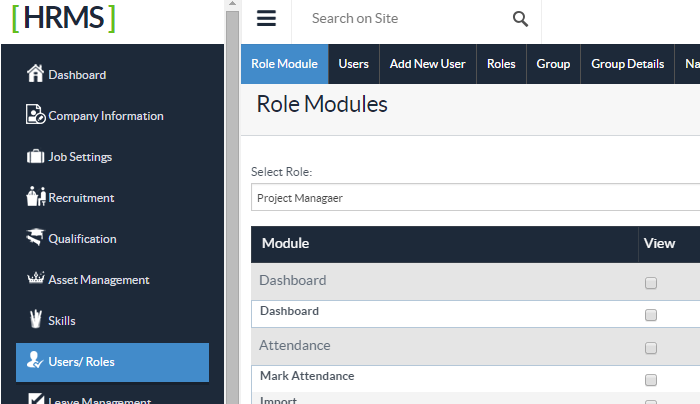 Add or modify any role
Assign module according to role
Share all the records based on hierarchy
Privileges
Set access permissions like read , write , update delete based on roles
Quick view of all permissions for a role.