We are proactively involved in QA check and consider this an essential test approach to ensure that we deliver only quality product to the end user. We also ensure that we culminate the project with such finesse that our customers always route back to us with more challenging projects with trust. We offer a full-cycle testing QA services for both desktop and mobile applications. Our QA largely improves on product testing by allowing for in-depth functional assessment, thereby resulting in maximum flexibility, scalability and product efficiency.
We follow QA approaches to mitigate the risks and deliver error-free product. They can vary from traditional Waterfall process to Scrum-based workflows based on the product and sprint requirements. With our experience following the industry's best practices, our approach is biased towards emphasizing early testing, predictability, efficient communication, and detailed reporting. We also support QA automation, thus advocate implementing a test automation strategy if it benefits the end result. Product development life cycle at Sphinx Worldbiz encircles a dedicated phase of product testing and quality affirmation for all the projects we undertake. Our QA methodologies ensure seamless app performance and functionality to match today's rapidly transforming technology ecosystem.
Quality Assurance at Sphinx Worldbiz is an undertaking to secure the fact that we present our best foot forward with our class-apart infrastructure to our clients. Constant improvement resonates with us and shows in our work.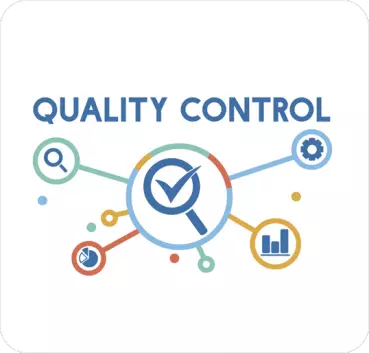 You should choose us because:
Our certified and experienced team of software quality engineers
Our extensive QA awareness backed by intelligent and quick-thinking
Transparency and control with full access to comprehensive QA reporting
Our QA methodology:
Choosing the right QA strategy
Choosing the accurate software tools
Test or sprint planning
Setting up the environment and preparing the test data
Implementing tests
Transferring the QA output
Organizing post-project review