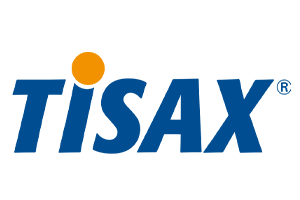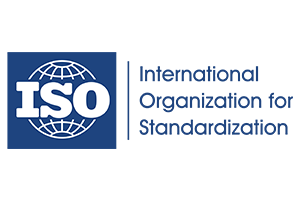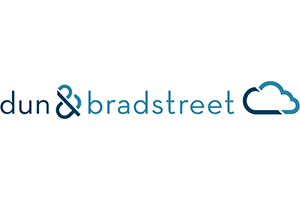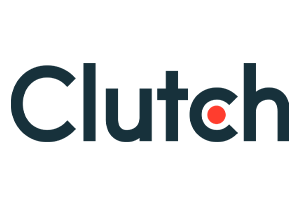 Looking for an
Experienced Software Development Team

for Immediate Start?
SCALABLE | HIGHLY TRUSTED | EXPERIENCED WITH 10+ PROJECTS | MORE THAN 3+ YEARS OF EXPERIENCE
Sphinx Worldbiz is a trusted name in deploying quality software developers to deliver our global clients a wide array of services. Our developers are experts in many technologies such as full-stack, ReactJS, Node JS developers, etc. apt to offer you diverse web solutions and technology consultancy for further integration into your concrete business models. We offer services ranging from software and application development to Digital Transformation and provide expert consultancy on Industry 4.0.

Get Software Development Teams
Full Stack Developers

Mobile Application Development

Front End Developers

Back End Developers

Data Engineers

DevOps Engineers

Big Data Application Developers

Blockchain Developers

E-Commerce Developers
Our Strengths That Boost Your Projects
A Vast Pool of 800+ Expert Developers

Each Developer Has Over 10+ Projects Experience

Cost Effectiveness

End-to-End Project Management and Support Services

Scalable Teams of Your Choice with Immediate Joining

Customer Experience Centric Approach

Accurate and Authentic IT Consultancy

On-time Delivery Guaranteed

Local Presence for Timely Communication
Tech Stack That Works for You- Get Full Stack Developers
FrontEnd

Angular

Vue.JS

React.JS

Next.js

Blazor

BackEnd

Ruby On Rails

Laravel

Node

PHP

.net

.net Core

Golang

Python

Django

Mobile

Flutter

React Native

iOS

Android

Ionic

Server
Database
Framework
Version Control
Communication Tools

Slack

Microsoft Team

Hangout

Meeting

Google Meet

Zoom

GoToMeeting

Project Management Tools
Other
CMS
Devops

Apacheant

Xcode

Fastlane

Gant

Gradle

Maven

Ansible

Chef

Puppet

TeamCity

Bamboo

Circleci

Hudson

Jenkins

Buildt

Apps

Git

Hawlett

Sonarqube

Subversion

Apptest

TravisCi

CRM

Salesforce

Microsoft Dynamics 365

Deployment Process
Sphinx Worldbiz is an award-winning software development firm that serves over 23 nations throughout the world. We have over 26 years of experience in app and web development, having completed over 1000 projects since 1993. To facilitate the seamless and efficient delivery of your project, we have a team of 800+ IT specialists including developers, UI/UX designers, DevOps engineers, Project Managers, and QA.
We are a one-stop shop for all of your software development needs, with battle-tested competence in product development, project management, DevOps, and UI/UX. Whether you want professional workers or are looking to outsource your project, you can count on us for:
Web creation with cutting-edge technology
Mobile development by leveraging cross-platform tools
Staff Augmentation - Fill the technological talent gap in your current workforce.
Full-stack application development
Salesforce Consulting, Integration, and Development
PowerApps and Microsoft Dynamics 365 Software development
Security purposes
DevOps
Data science
Yes, it is entirely free. We use this free time to assess the hired trial resource's code quality, communication, on-time delivery, Agile software development methodology, and other factors.If you receive good results, you can continue with the contract; if the results are not satisfactory, we will assign another resource whose abilities fit your requirements. If none of these works, you can immediately cancel the contract.
Sphinx Worldbiz has extensive experience in offering front-end and back-end development services. Along with React, we will provide backend development services such as Ruby on Rails, Node, and PHP to create scalable web architectures so you don't have to fret about scalability and agility as your product expands.
We understand the agony of a burned wound; so, utilising Agile approaches, we establish your faith in us through transparent communication, daily stand-up, and observational scrum sessions. Our professional developers tell you that they will take over your mid-way left project and relieve the development and administration difficulties. Using sophisticated project management solutions, we ensure that your project is completed on time, seamlessly, and successfully.
Without a doubt. Sphinx Worldbiz was founded on Agile principles. The "customer - product owner" is always active in the software development process using this Agile software development iterative technique.The development process is not a one-size-fits-all proposition. With that in mind, you will receive project progress updates from the team at each step and on a daily basis, from conceptualization to delivery. We let you engage with our developer one-on-one. Adaptive planning, quality enhancement, execution, and fast response to changes are all part of our daily scrum.
Don't be alarmed. We are a team of 500+ Sphinxians who always make sure to take care of the necessary measures to ensure that you have a risk-free development with marginal complications.
Yes. Throughout our collaboration, a dedicated project manager - Scrum master will be appointed. Who you may contact for any type of support, question, or solution.
Jira, Trello, Pivotal Tracker, Asana, and Slack are examples of industry-standard project management systems that we employ. You can establish the job, allocate the work, and track the ongoing development where you will be able to measure developers' productivity and assess the daily advancement of your project.
You will have complete control over your React project. It covers nondisclosure agreements, copyright, source code, intellectual property rights, and so on.
Rest assured. That is never going to happen. Our first concern is client happiness. Either party to this agreement may cancel the contract, with or without justification, by providing the other party with at least 14 days (2) weeks written notice. Sphinx Worldbiz shall issue a termination invoice for services accomplished to date upon the expiration of this agreement, which shall be paid by the customer (in 3 business days).The Termination invoice must detail all underpaid labour as well as the remaining work completed until the termination date. All work performed on time shall be given to the client in a workable electronic format upon conclusion.