Sphinx's indigenous CRM software, the SCRMpro, is tailored to the needs of SMEs and multinational corporations. The SCRMpro system enables business enterprises to manage their critical customer-related processes such as acquisition & retention and gaining customer insights and improving customer loyalty. Our SCRMpro uses different types of customer-focused strategies to meet client-specific requirements of managing processes such as sales, leads management and channel management. Our customer-centrist solutions assist clients in driving growth, maintaining competitiveness, and attaining operational excellence. The CRM software is capable of scaling up to each client's requirement and can manage different aspects of a business such as lead capturing and allocation, data warehousing, sales tracking, asset management, and reports generation. Our custom CRM software solutions have consistently helped improve our clients' customer response time and enabled them to meet the core requirements of their business owing to its user-friendly features and customizable interface. It delivers key operational outcomes such as real-time access to customer information, inventory tracking, order information, and account history. Sphinx's CRM solutions support both B2B and B2C support functions.
The SCRMpro Advantage for your Business
Our advanced Customer Relationship Management Program allows businesses to best manage their clients, customer value and much more. Our CRM software adds tremendous benefits for sales and marketing teams to improve their client relationships. Our CRM software manages your entire business process – making it a highly valuable asset for SMBs, as well as for multiple units across larger sizes of businesses.
SCRMpro Key Features:
Sales Automation
Marketing Automation
Ad-Hoc Dashboard and support
Customer Login
Work Flow
Reminders
Ad-hoc Hierarchy
Track and Analysis
Social Media
E-Mail Configuration
Forecasting
Mobility
To know more about the SCRMpro, please visit our SCRMpro website. You may also contact our sales team to talk to us.
Reports
Generate Ad-Hoc Reports for sales , marketing , activities
Generate global or role based reports
Compare reports in different format.
Analysis on records by apply standard and advance filters
Generate chart for a report .
Scheduled a report
Create and share reports with team members.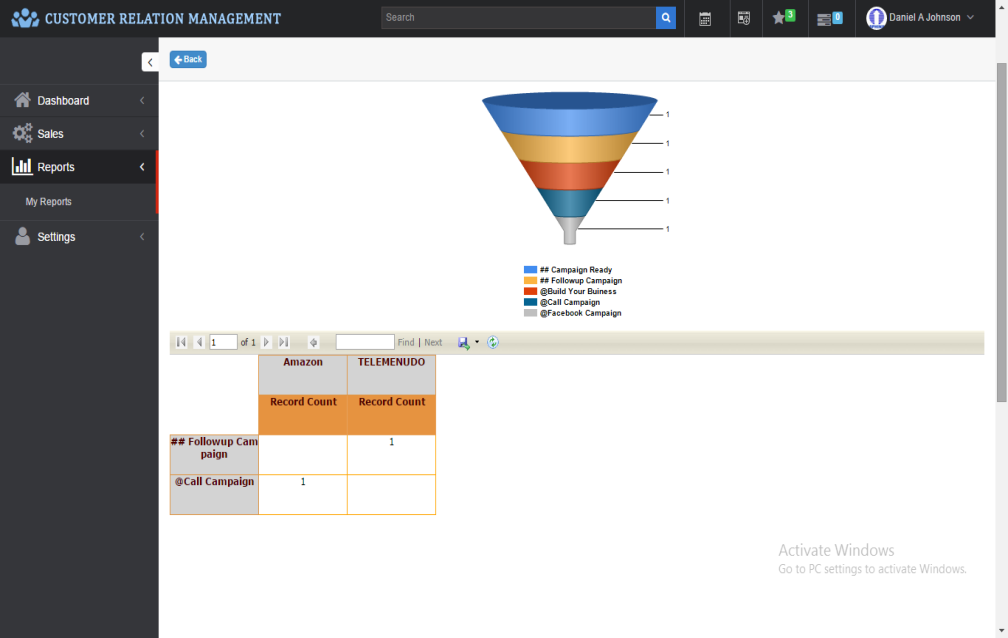 Dashboard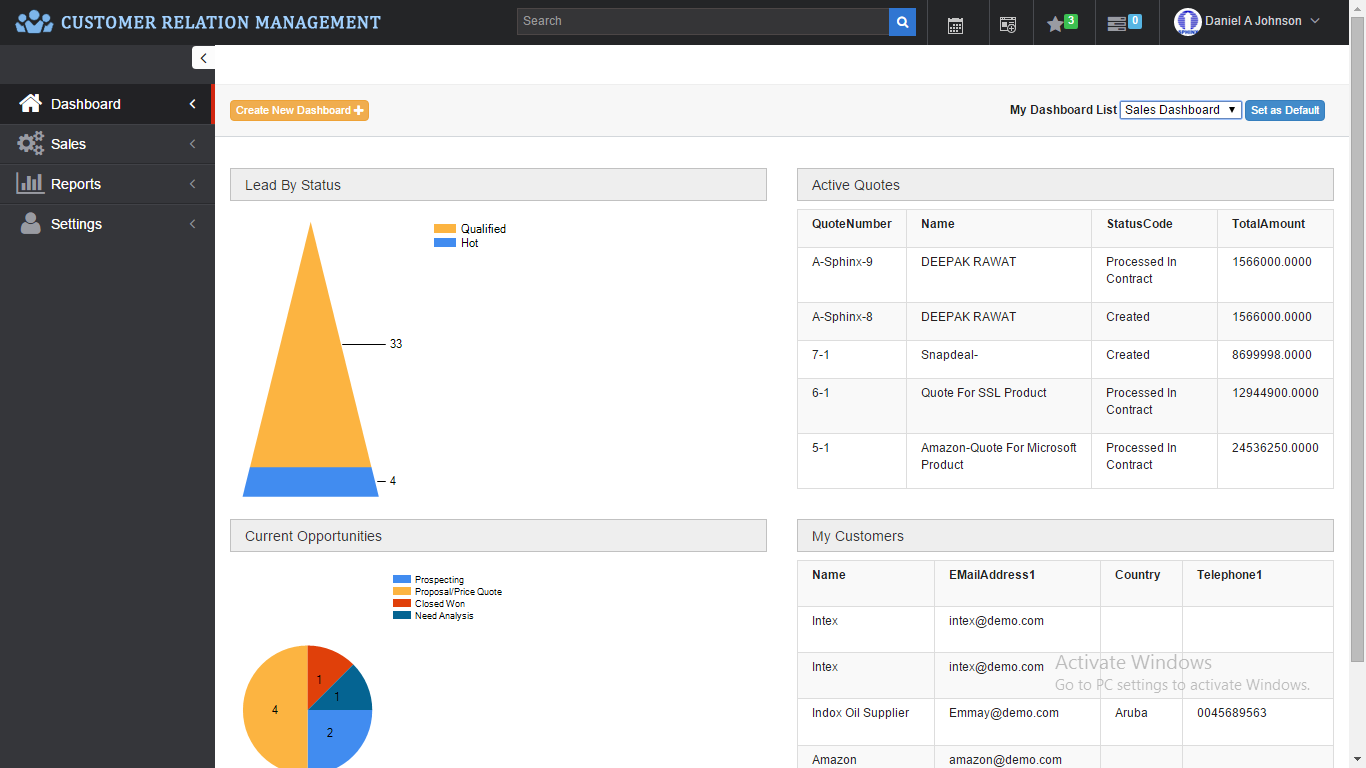 Create multiple dashboard with chart or table formats for better analysis
Share dashboard with team members
Switch dashboard style as chart to table or vice versa.
Real-time snapshot of your organization's key metrics
Customer Dashboard
SCRM provides the Customer Support & Service management (Help Desk) features, such as Cases, Support (Knowledge base), Case Routing & escalation through Workflow rules, and easy to deploy Web-to-Case forms for capturing customer-specific cases through Websites.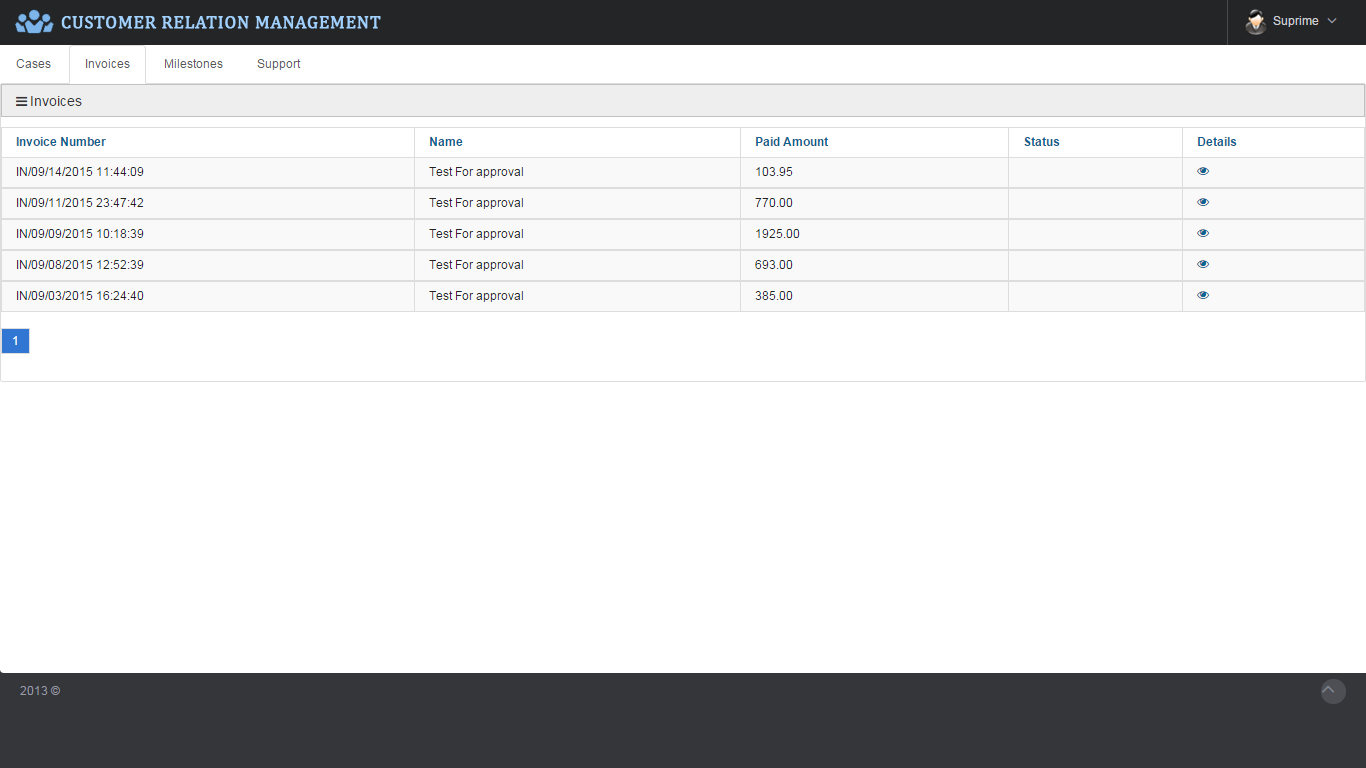 Associate Multiple Contact on Sales Process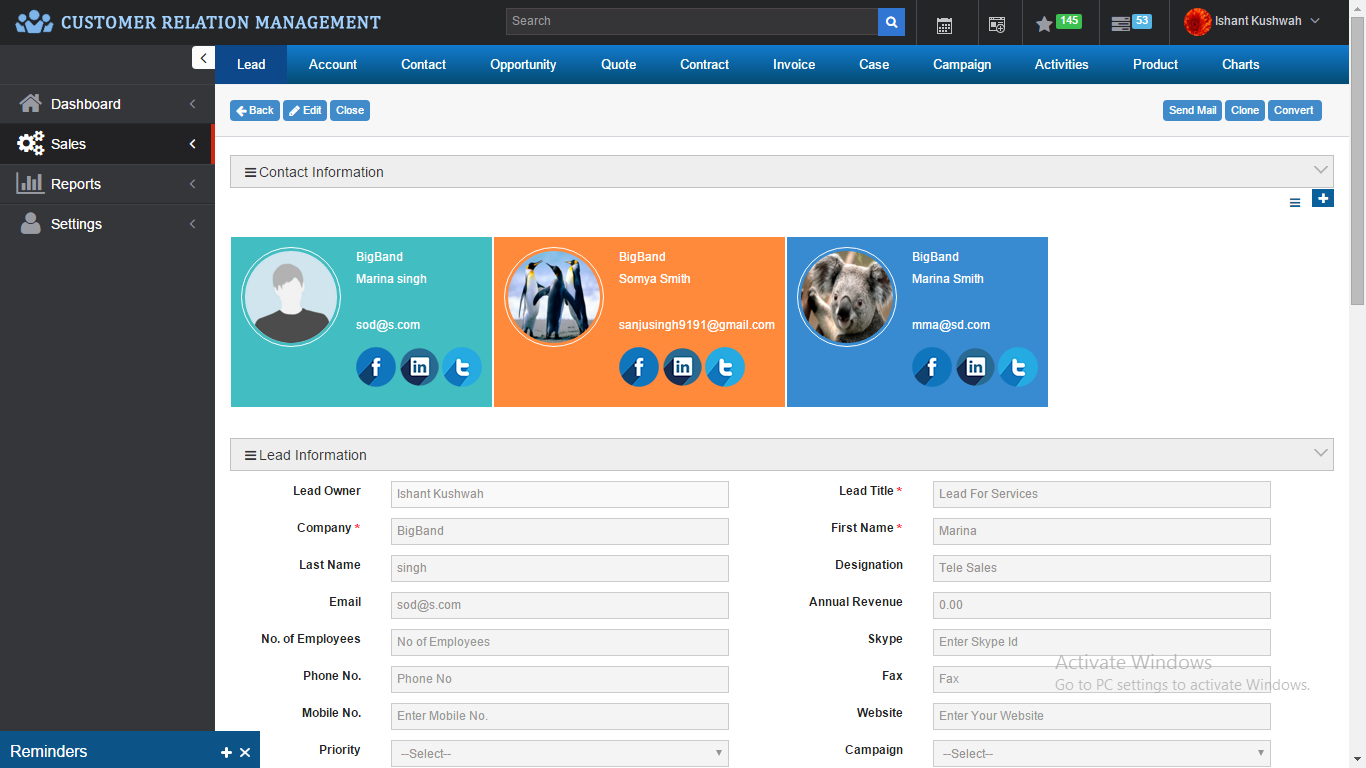 Connect more than one contacts on a Lead
Set contact orders according to requirements
360 view of contact for track multiple contacts for different opportunities or sales process.
Search or navigate to contact or account detail from anywhere.
Create any new contact and account from any screen.
Revision History
Track all revised history on quote and opportunity
Compare different stage for negotiated amount
Search any product during opportunity or quote process
Track all the changes on products
Compare negotiated amount and current amount for product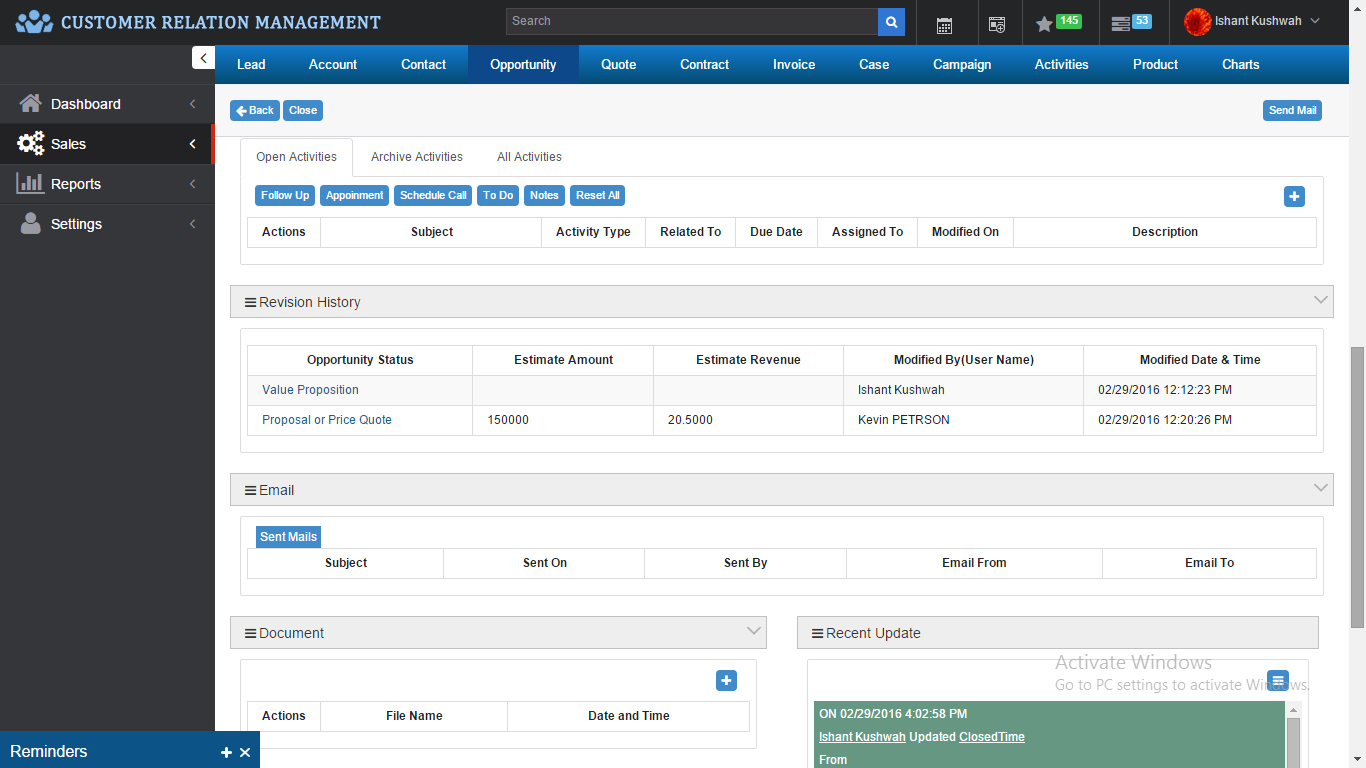 Social Media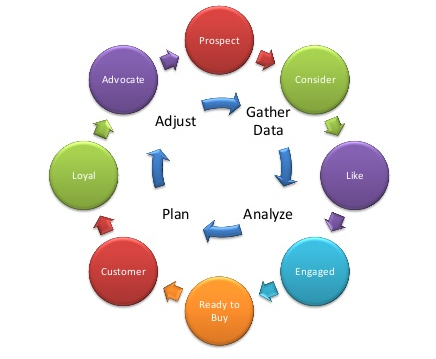 Integrate with Twitter, Facebook, Linkedin and Google+ to capture mentions and conversations related to your brand and also competition, seamlessly with CRM.
Convert Tweets and conversations to Leads/ Contact / Account
Use social media platforms to capture profile info for contacts to understand them better and accordingly use for improving business with the customer.
Analysis on social media through social analytic.
E-Mail
Integrate with outlook
Track all incoming and sent emails.
Configure your own incoming and outgoing mails.
Multi-login allowed at one time
Define your own mail rules.
Create Direct opportunities, accounts , contacts from mail room .
360 view of all sent and received email for a contact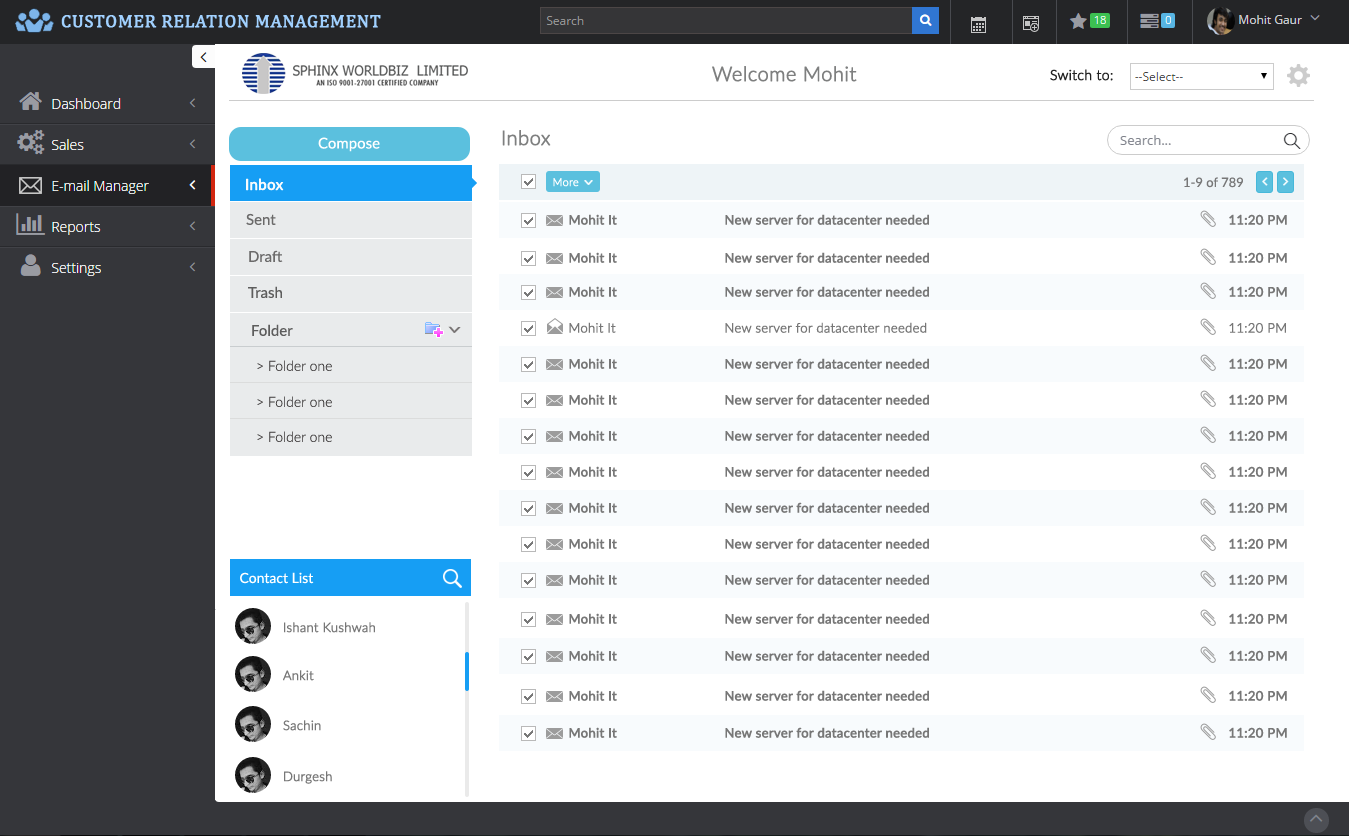 Workflow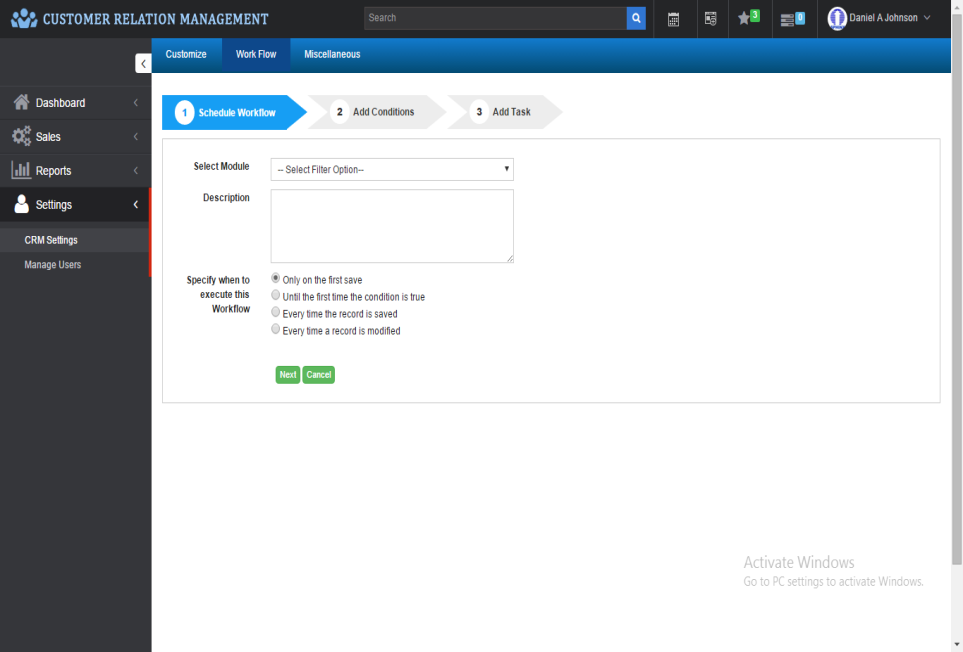 Set up workflow triggers while creating records or modifying records. Associate actions like tasks, email notifications, field updates, custom functions with the record that matches the pattern.
Associate tasks to the workflow rules so that new tasks are dynamically created for the salespeople when CRM records are created or modified.
Share alerts with teams by configure email notifications using pre-defined email templates and upon triggering a workflow rule,
Define multi level approval process
Forecast
Complete details view of sales targets, achieved targets, closed amounts and amounts in the pipeline.
Analysis on performances of team members, take actions on timely basis to ensure that targets are met on time.
Estimate revenue which generate in each fiscal year/forthcoming quarters
Create fully customizable forecast reports and dashboards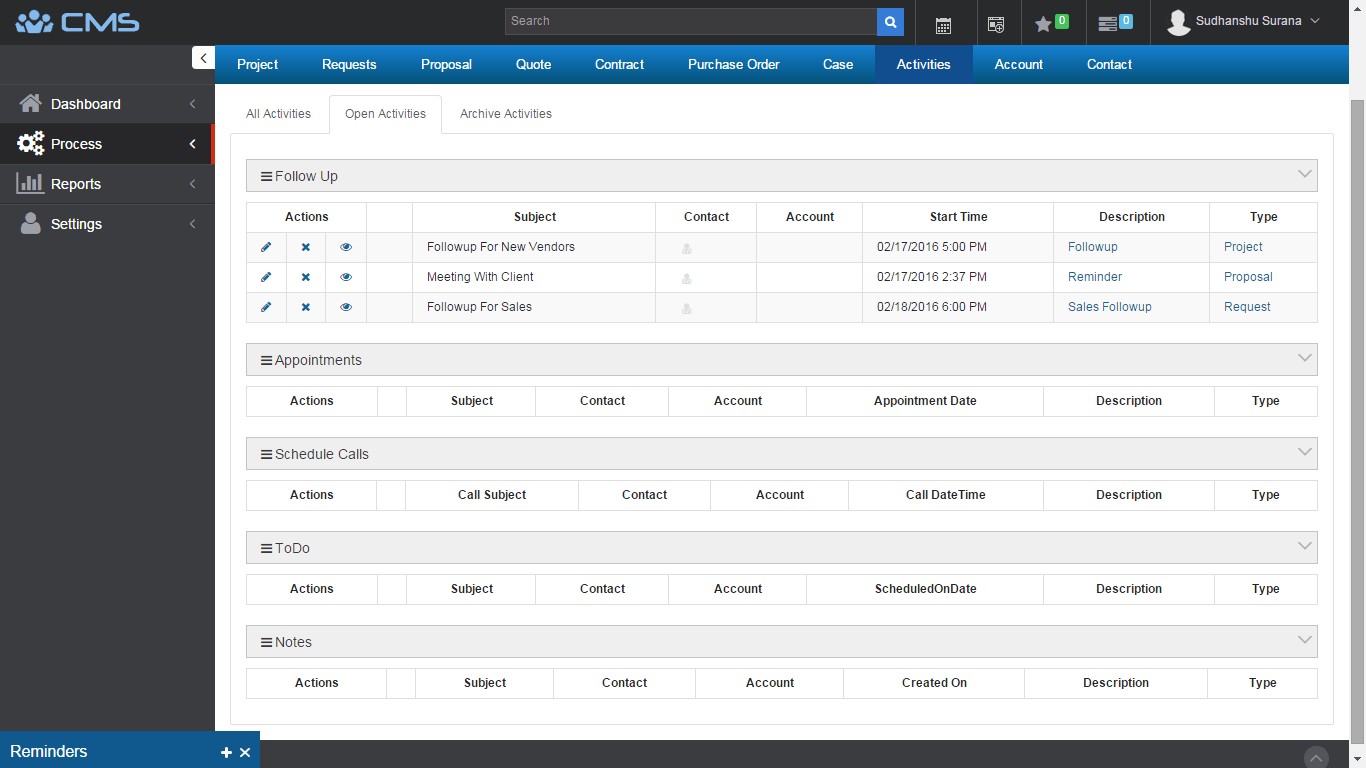 Customize Everything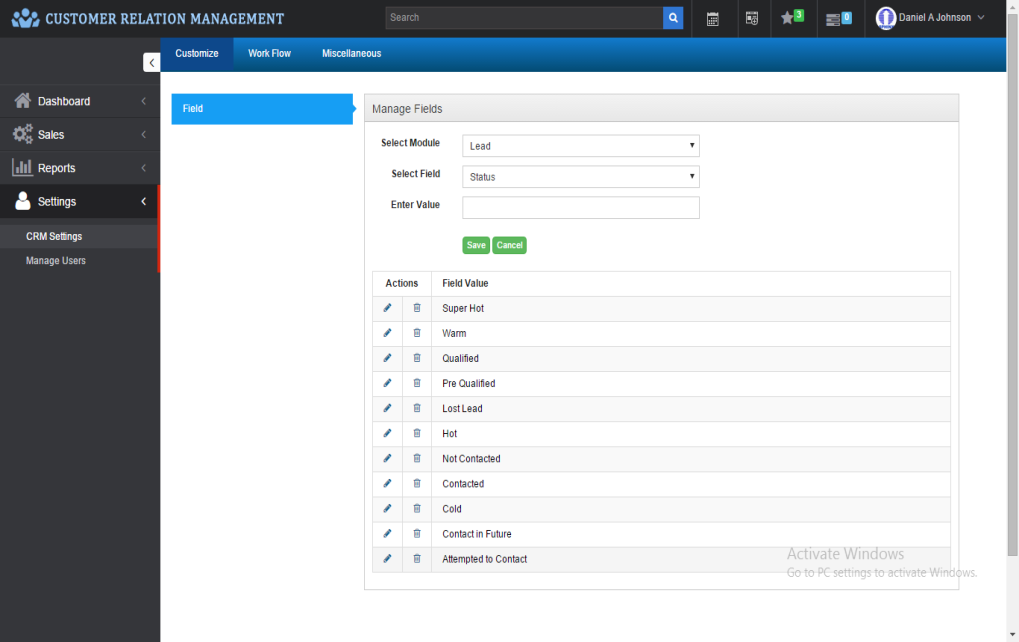 Customize sales status , priority , source , currency and many more fields according to industry sales cycle.
Define customize series for account , products, quote and invoice.
Define customize duplicate settings
Customize record transformations.
Role Hierarchy Based security
Graphical representation of role hierarchy
Add or modify any role
Manage user hierarchy for multi locations
Share all the records based on hierarchy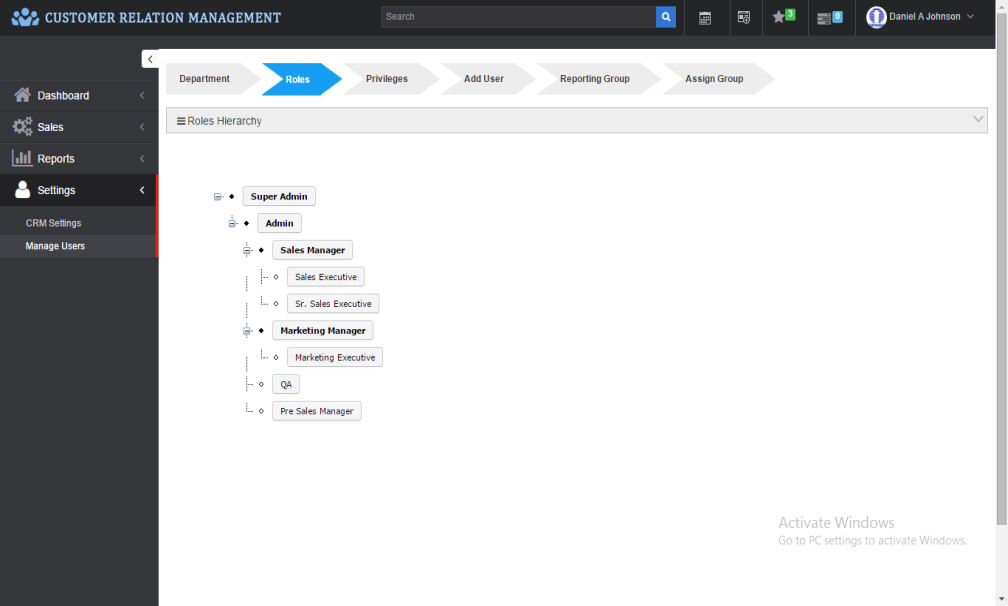 Privileges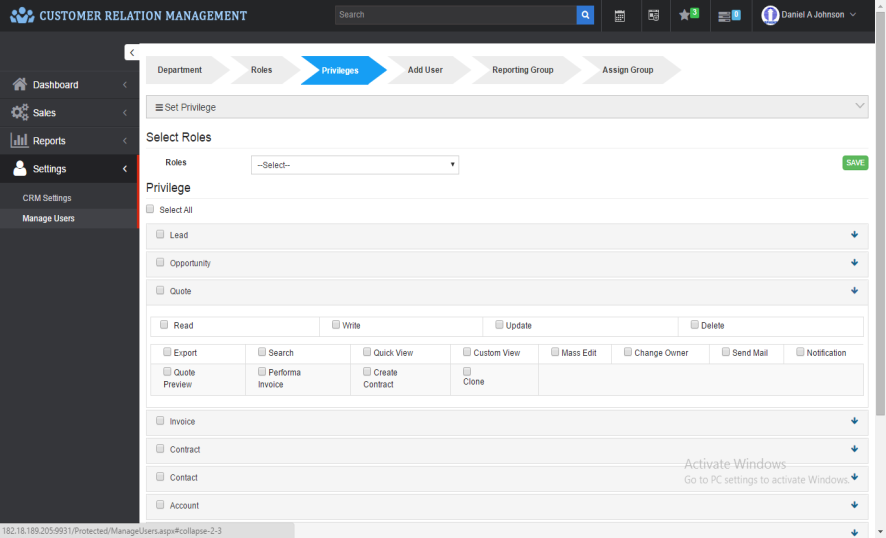 Set access permissions like read , write , update delete based on roles
Set Global permissions for Reports
Set Social media and email access permissions.
Quick view of all permissions for a role.