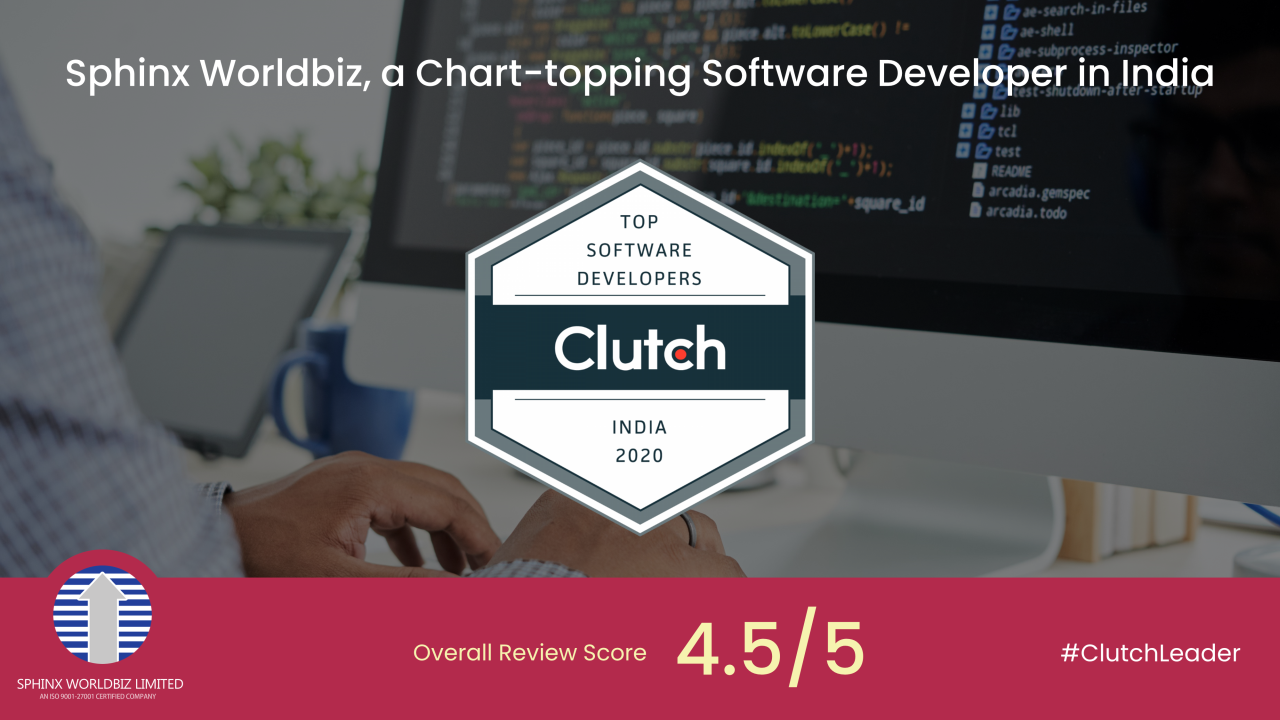 Sphinx WorldBiz in Top Software Developers in India 2020 by Clutch
Sphinx Worldbiz Ltd Named Among Top Emerging Technologies Developers by Clutch
We have some exciting news to share at Sphinx Worldbiz Ltd: we've just been announced as one of India's top emerging developers by Clutch! Our customized service and range of IT solutions has helped us improve the brand reputations of our clients across the globe. We're pleased that our commitment to helping our customers has been recognized by Clutch.
"We are glad to know that we have been ranked on the under 50 leader-board of the top emerging IT developers by Clutch. It is a great encouragement for the whole management, the devoted developing teams, the upcoming projects, and prospective clients." — Sudhanshu Surana, Director, Sphinx Worldbiz
Located in the center of DC, Clutch is a trusted B2B ratings and reviews platform. Their detailed evaluation process allows them to connect buyers with industry leaders in IT, marketing, and other areas. Clutch's dedicated analysts conduct reviews with verified clients and analyze market data to provide users with the information they need to find the right fit for them. The website is a prominent, free resource that anyone can access.
We'd like to sincerely thank our clients for making this award possible. We know you have a lot to consider when selecting an IT provider, and we're happy you choose us. Your willingness to give feedback across a number of criteria is very appreciated, as it's one of the key factors considered in the awards. Take a look at a snapshot of our most recent review:
As this satisfied client remarked, "Their adaptable approach to product development has served us well. I can come to them with nearly anything, and they'll be able to deliver."
Here at Sphinx Worldbiz Ltd, we truly believe in quality with accountability. We're dedicated to building a strong community for our clients in the outsourcing ecosystem.
If you're as excited to connect with an award-winning team as we are to help you accomplish your IT goals, reach out today so we can get to work!
Assess your business potentials and find opportunities
for bigger success