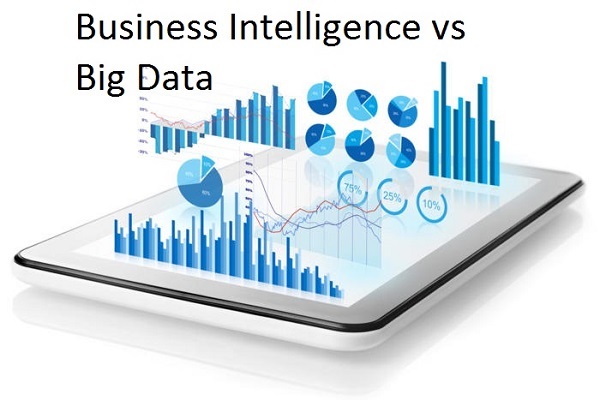 5 Amazing Comparisons Between Data Analytics and BI Services
Data analytics and Business Intelligence often work together and hence, many think they both are the same. Sure, they are inter-related but aren't the same. Before, stepping into the tech world, it's important for any individual or company to differentiate between data analytics and BI solutions that prevent digging failure-pits for their businesses.
Here are the most amazing comparisons between BI and Data Analytics, described in the simplest way:
Business Intelligence: It is the collection of software, systems, and products that helps in easy importing of large data sets, that give worthy and meaningful information about any specific use-case or scenario.
Data Analytics or Big Data: Many people think that Big Data is nothing but a massive collection of huge piles of data that needs categorization. However, it's more than scrutinizing the humongous amount of data and generating meaningful information out of that. It also means understanding the data structure, typical figures, and processing the huge amount of data with a motive to add value to the organization and its market goals.
Head to Head Comparison Between Data Analytics and Business Intelligence
The Purpose
Big Data or Data Analytics: The main aim of big data algorithms is to gather, process, and analyze data, both structured and non-structured to improve business with enhanced consumer satisfaction.
Business Intelligence: BI allows businesses to make better decisions that cope up with current market trends and minimizes risks. It also delivers accurate and flawless reports by mining necessary data from the source.
The Eco System
Big Data or Data Analytics: Data analytics developers use resources like Hadoop, Spark, Hive, HFDS, and R Server.
Business Intelligence: BI developer uses Operation systems, Data Warehouse, Dashboard, ERP Database.
The Tools
Big Data or Data Analytics: Below mentioned tools or frameworks of Big Data helps in gathering, scrutinizing, and processing the larger sets of data collected from different sources to enhance decision-making.
Hadoop
Storm
Spark
Polybase
Presto
Cloudera
Hive
Plotly
BI: These tools help businesses in gaining better market insights and strategic plans by collating, analyzing, and visualizing data.
Tableau
Qlik Sense
OLAP- Online Analytical Processing
Data Warehousing
Google Analytics
Microsoft Power BI
Sisense
The Properties
Big Data or Data Analytics: Big data have significant characteristics that include Volume, Variety, Velocity, Veracity, and Variability.
BI: Location intelligence, Executive Dashboards, "what if" analysis, Interactive reports, Metadata layer, and Ranking reports are the 6 major characteristics of BI.
The Benefits
Big Data or Data Analytics: 8 lucrative benefits of Data analytics are:
Better and risk-free decision making
Quick fraud detection
Collection, extraction, and analyses of data sets
Market predictions and trends
Easy implementation of new strategies including brand differentiator
Making quick changes that complement current market trends
Cost-effective
Enhanced sales insights that drive revenues
BI: 6 lucrative benefits are:
Helps companies to implement better decisions
Speedy, and accurate reporting and analysis
Enhanced data quality
Increased Revenues
Accentuated operational efficiency
Cost-efficient
Both data analytics and business intelligence work with the purpose to help organizations of different sectors implement better decisions that complement market trends and erratic consumer demands by collecting and analyzing the humongous amount of data sets. However, big data helps in solving mysteries and discover such answers which were unknown before, whereas BI gives answers to such questions that are already known. Therefore, businesses need to be very precise about what kind of technology they are looking for before investing their time and money.
Assess your business potentials and find opportunities
for bigger success