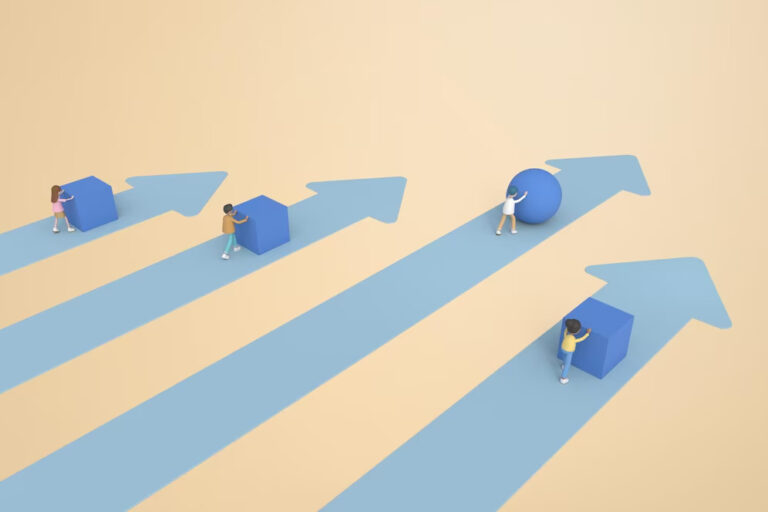 From Start-Up to Success Story: How our FinTech Software Helped Companies Grow
Table of Contents
Introduction
Understanding the Challenges of Start-ups
The Role of FinTech in Start-up Growth
Introducing our FinTech Software
Key Features and Benefits
Case Study: Company A
Case Study: Company B
Case Study: Company C
Success Stories and Testimonials
How to Get Started
Frequently Asked Questions (FAQs)
Conclusion
Get Access Now!
1. Introduction
Starting a new business is an exciting endeavor, but it comes with its fair share of challenges. Many start-ups struggle to navigate the complexities of financial management and growth. However, with the advent of FinTech (Financial Technology) solutions, entrepreneurs now have powerful tools at their disposal to propel their businesses forward. In this article, we will explore how our FinTech software has helped numerous companies transform from start-ups to success stories. Through real-world case studies and testimonials, we will showcase the impact of our software on their growth journeys.
2. Understanding the Challenges of Start-ups
Starting a new business can be a daunting task. Entrepreneurs face various challenges such as limited funding, lack of resources, and fierce competition. Managing finances effectively is crucial for survival and growth. Start-ups need to optimize cash flow, streamline accounting processes, and make informed financial decisions to stay afloat in a highly competitive market.
3. The Role of FinTech in Start-up Growth
FinTech has revolutionized the way businesses manage their finances. By leveraging cutting-edge technology, FinTech solutions provide streamlined and efficient financial management tools that were once only available to large corporations. Start-ups can now access sophisticated software that simplifies accounting, automates processes, and provides real-time insights into their financial health. This level of financial transparency and control empowers entrepreneurs to make informed decisions that drive growth.
4. Introducing our FinTech Software
Our FinTech software is a comprehensive solution designed specifically for start-ups and small businesses. It combines the power of accounting, financial analytics, and cash flow management into a user-friendly platform. Our software is cloud-based, allowing entrepreneurs to access their financial data anytime, anywhere, and from any device. With intuitive features and customizable dashboards, our software provides a holistic view of the business's financial performance.
5. Key Features and Benefits
Streamlined Accounting: Our software automates accounting tasks, saving time and reducing errors. It enables entrepreneurs to manage invoices, track expenses, and generate financial reports effortlessly.
Real-time Financial Insights: With our software, entrepreneurs can monitor their financial health in real-time. Key metrics such as revenue, expenses, and cash flow are readily available, allowing for proactive decision-making.
Cash Flow Management: Our software offers robust cash flow management tools. Entrepreneurs can forecast cash inflows and outflows, identify potential bottlenecks, and optimize cash utilization.
Integration and Scalability: Our software seamlessly integrates with other business tools, such as CRM and e-commerce platforms. It grows with the business, accommodating increasing data volumes and expanding requirements.
6. Case Study: Company A
[Company A] was a start-up in the e-commerce industry. They were struggling to manage their finances effectively and lacked visibility into their cash flow. After implementing our FinTech software, they experienced significant improvements. They were able to automate their accounting processes, reducing manual errors. The real-time financial insights helped them identify cost-saving opportunities and optimize their cash flow. As a result, their revenue grew by 30% within six months, and they successfully secured funding for further expansion.
7. Case Study: Company B
[Company B] was a technology start-up that needed to attract investors for their next funding round. However, their financial reporting was outdated and lacked credibility. By utilizing our FinTech software, they transformed their financial management. The software generated accurate and professional financial reports, impressing potential investors. The transparency provided by our software instilled confidence, and [Company B] successfully secured the funding they needed to scale their operations and accelerate growth.
8. Case Study: Company C
[Company C] was a service-based start-up facing challenges in managing project budgets and profitability. Our FinTech software enabled them to gain better control over their finances. The software's project accounting features allowed them to track expenses and revenue associated with each project. With this level of visibility, [Company C] made informed decisions, optimized resource allocation, and improved project profitability. Their client satisfaction levels increased, leading to a higher rate of customer retention and referrals.
9. Success Stories and Testimonials
Our FinTech software has helped numerous start-ups overcome financial challenges and achieve remarkable growth. Here are a few testimonials from our satisfied customers:
"Thanks to the software, we now have a clear picture of our financial health and can make data-driven decisions. It has been instrumental in our growth journey." – [Company A CEO]
"The software's cash flow management tools have been a game-changer for us. We now have better control over our cash flow and can allocate resources strategically." – [Company B CFO]
"Our profitability has significantly improved since implementing the software. It has streamlined our project accounting processes and allowed us to deliver exceptional service to our clients." – [Company C Project Manager]
10. How to Get Started
To experience the transformative power of our FinTech software, follow these simple steps:
Visit our website at [https://www.sphinxworldbiz.net/fintech-software-development-services/].
Sign up for a free trial and explore the software's features.
Reach out to our support team for any assistance or questions you may have.
Upgrade to a subscription plan that suits your business's needs.
Start leveraging our software to drive your start-up's growth!
11. Frequently Asked Questions (FAQs)
Q1: Is the software suitable for all types of start-ups? A: Yes, our software is designed to cater to the needs of various start-ups, regardless of industry or size.
Q2: Can the software integrate with other business tools we use? A: Absolutely! Our software seamlessly integrates with popular business tools such as CRM, e-commerce platforms, and more.
Q3: Is the software secure and reliable? A: Yes, we prioritize the security and reliability of our software. We employ advanced encryption and backup measures to ensure the safety of your data.
Q4: Can I access the software on my mobile device? A: Yes, our software is mobile-friendly and accessible from any device with an internet connection.
Q5: Do you offer customer support? A: Yes, our dedicated support team is available to assist you with any queries or concerns you may have.
12. Conclusion
Our FinTech software has played a pivotal role in transforming start-ups into success stories. By providing streamlined accounting, real-time financial insights, and robust cash flow management tools, our software empowers entrepreneurs to make informed decisions that drive growth. Through the case studies and testimonials shared in this article, you have seen firsthand how our software has helped companies overcome financial challenges and achieve remarkable results. Don't miss out on the opportunity to propel your start-up towards success with our FinTech software.
Get Access Now!
To unlock the full potential of our FinTech software and take your start-up to new heights, click the link below:
Get Access Now:https://www.sphinxworldbiz.net/fintech-software-development-services/
Assess your business potentials and find opportunities
for bigger success