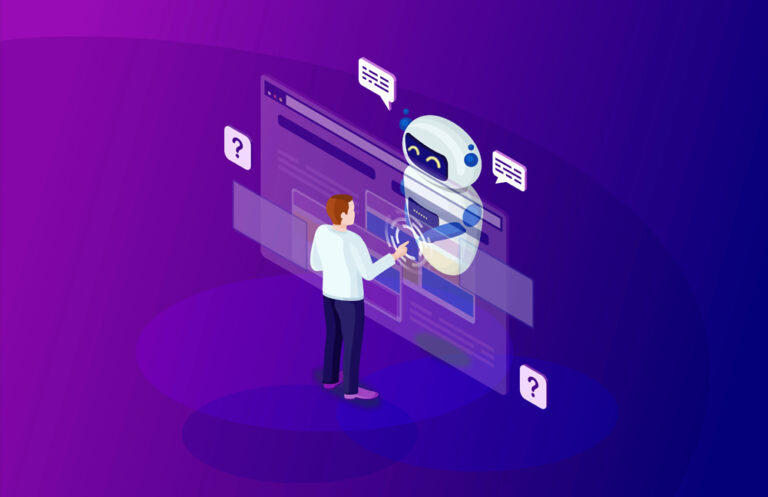 How Adopting Chatbots can Ease Your Intricate Business Process
Artificial intelligence has shaped every niche and domain while playing a crucial role in the new decade. Companies despite size and type are keen on integrating their concrete working models with AI-backed products. According to a recent report conducted by IDG, a whopping 89% of companies have already adopted or are planning to adopt a digital-first business strategy. Furthermore, by the end of 2020, more than 80% of businesses will implement some kind of chatbots. When are you?
AI Chatbots are virtual assistants delivering 24×7 automated customer support
AI Chatbots are virtual assistants that can improve customer engagement and experience 24×7. Chatbots has the potency to tackle customer requests with real-time responses that boost customer satisfaction instantly. According to the recent report of Aspect Consumer Experience Index, over 61% of consumers believe that chatbots are the future of customer support service while 70% of millennial had positive experiences with chatbots.
Bots have the capability to potentially learn and give correct answers to the asked questions by the users that gives you the opportunity to train them as per your convenience. Several big brands like Taco Bell and Dominos uses chatbots to monitor and supervise order delivery service.
Increased customer engagement by 20% to 40%
To survive in the cut-throat market competition, you must keep your customers engaged with your brand. As per the study of Bain & Company, "Businesses that successfully engage with their targeted customers were able to see a rise in the customer spend by 20% to 40%."
How can you increase customer engagement with AI chatbot?
Here is the answer:
Your targeted customers seek for personalization: AI Chatbots observe the user responses and filters necessary data instantly. The virtual assistant can address your customer and personalize their experience by their name based on the customer details and history.
Chatbots provide a real-time response: Chatbots can provide a responsive channel to communicate easily with your customers leading to curtailing time and cost for both businesses and customers.
They have real-time interactions with your customers. When you add chatbots to your communication channels it provides greater options for your customers to engage with you.
Enhance customer satisfaction: Chatbots have become the best way to represent your brand.  They can initiate real-time interactions and deliver one-on-one customer responses. For businesses, time is money and chatbots do the best in this context. JPMorgan Chase & Co uses AI chatbot goes with the name COIN has the potential to analyze complex legal contracts efficiently and faster than any human lawyer. The bot has the capability to complete a task in mere seconds which helped JPMorgan save over 36 million hours a year. AI chatbots save time by offering top-notch support by filtering customer requests before it is presented to the team. According to a recent study, chatbots can help businesses save more than $8 billion per year by 2022. The 4th industrial revolution customers have become smarter and seek direct answers to their questions immediately. However, hiring more human agents could probably result in more infrastructure cost, training costs, and loss of precious time. In such a dilemma chatbots come handy and become the best way to manage conversations. Human agents can handle 2 to 3 conversations in a given time but a robust chatbot can handle thousands of conversations in the meantime. They can easily handle humongous amount chats without increasing extra support. Your virtual assistant doesn't demand overtime salary, recognition, or rest meaning more work in lesser hassle. According to a recent study, a whopping 85% of customer interactions will be carried out without human intervention by 2020. Worry not as bots will not replace human customer support agents completely instead they will pave a path for successfully offering primary support that filters fake or irrelevant customer requests before it is directed to the table of support agents. Moreover, you can also automate your daily sales and customer support tasks while improving your team productivity.  The tasks can vary from common queries, return policy, checking order status, and delivery time frequently.
85% of customer interactions will be handled without a human agent in 2020
AI Chatbots can carry thousands of conversations
Chatbots will help businesses save more than $8 billion per year by 2022
Assess your business potentials and find opportunities
for bigger success