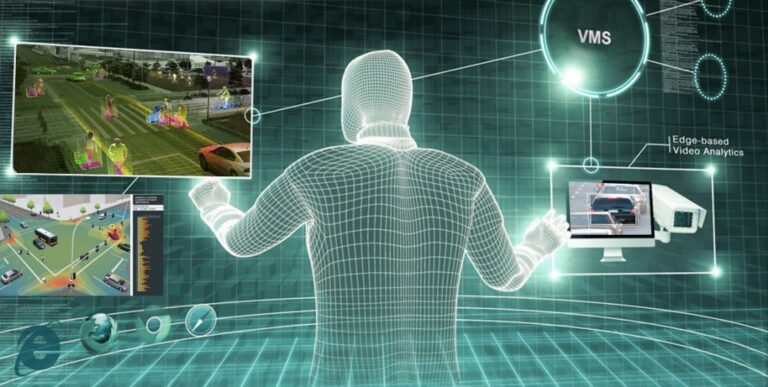 How Video Technology and Business Intelligence Refines Business Operations
Video content is ubiquitous today and the consumption of it is higher than ever. According to DMR Business Statistics- YouTube users alone watch 46,000 years of videos on a yearly basis. The video data has reached so fa and wide that it's now beyond the human control. Therefore, more and more equipment are being integrated to watch videos, categorise, and interpret the data for fruitful uses.
Companies of different sectors, services and sizes are incorporating video data into their business strategies to drive business decisions. However, it isn't an easy process to extract useful insight from the tangled data sets as it sounds. This is where Video tech services provider becomes the top choice for companies to unfold newfound revenue opportunities across a wide range of market verticals. Below are the ways how video tech services will improve a company's operational and business intelligence:
Video Analytics and Technologies Improving Operational Intelligence
With countless video cameras to boost security and public safety nearly installed in every place, video data is continually being captured and stored. Operations director partnering with video tech services provider can gain valuable operational intelligence driving innovation, efficiency, transparency, and production. Concurrently, it also improves transportation, public space, and business experience. Video analytics services help companies to transform video data into operational intelligence that brings better decisions, relieve traffic congestion, and enhances city infrastructure and analyses building operations.
Video Analytics and Technologies Improving Business Intelligence
Understanding customer behaviour has become the most complex task for any company. However, thanks to video analytics, the technology provides useful information which helps in gaining customer behaviour, messaging and foot traffic, better decision outcomes, and altering existing products and services. It helps companies to track high-used areas, products and services to trigger the right strategy, determine best locations for new stores, evaluating market initiatives, and improve sales of high-value products.
Significant Video Technology Features
There are several ways how video technology generates all the said benefits to improve business security and functionalities.
Tripwire detection: With the help of security cameras, video technology ensures robust detection in case someone crosses over a virtual margin. Once the detection is confirmed, an immediate alert is sent to security personnel.
Motion detection: With the help of video analytics, security personnel can install security zones where motion is not allowed. The zones can vary in sizes and shapes, so that if someone enters the restricted zone, security group will act immediately via cameras.
People counting: Video analytics could count the number of people present in an area. This is usually beneficial in large venues, like sports stadiums, fairs, etc. The system can alert security personnel immediately if there is a significant foot traffic volume in a specific area, to moderate the situation.
Face Detection: Security cameras allow easy and reliable face scanning and identity detection to compare it against a list of public and private databases if needed.
Video technology and video analytics help in analysing hours of video footage and alert responsible individual when something significant happens. Tech-gurus are working vigorously to unfold more possibilities by merging video technology with data analytics, data science, AI, and deep learning. As video technology is proliferating, businesses across the world are getting the opportunities to enhance their product safety, quality, delivery process, and customer satisfaction. There is still a long way to go with the technology, but it's definite that it will wipe out the ambiguity from the business processes in the near future
Assess your business potentials and find opportunities
for bigger success