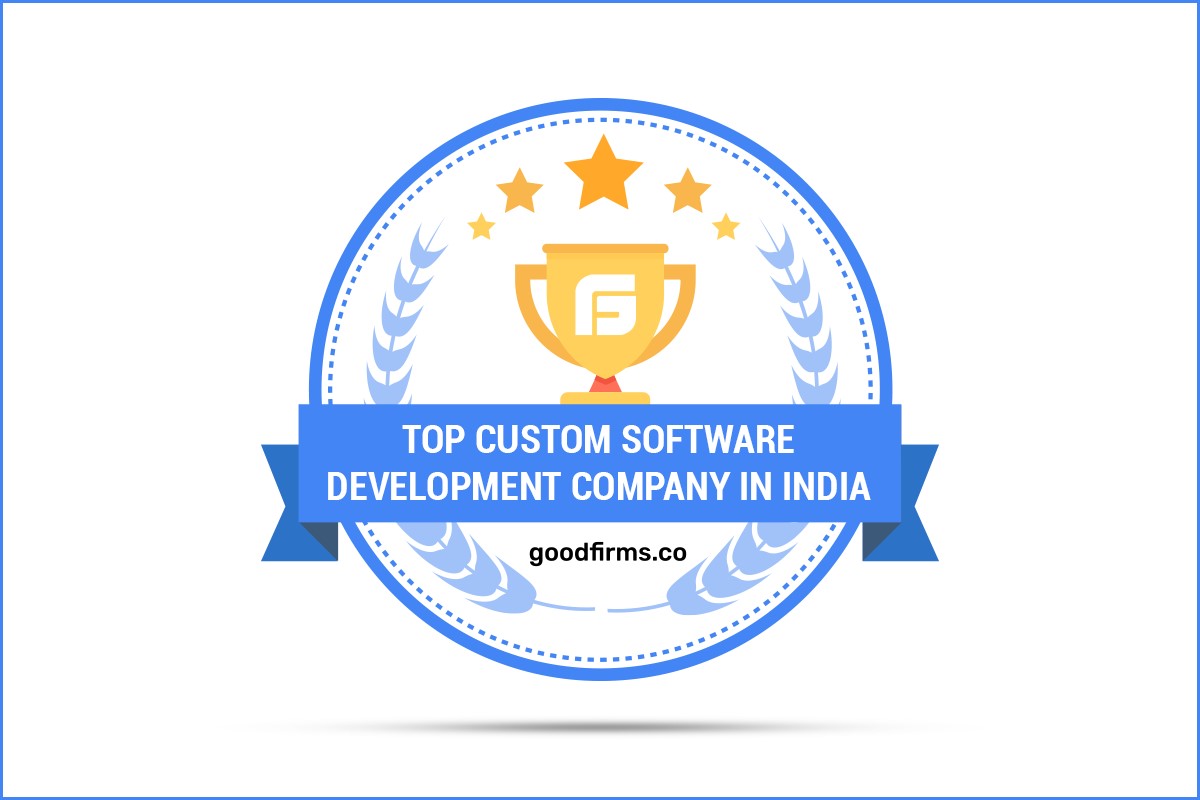 Sphinx Worldbiz is the Top Custom Software Development Company in India 2022: GoodFirms
Wednesday, 27th May 2022, Noida: Washington D.C based GoodFirms – a leading research and review platform, that bridges the gap between service seekers and service providers, has recognised Sphinx Worldbiz Limited as the "Top Custom Software Development Company in India" for the year 2022. Sphinx Worldbiz has been recognised for its commitment to quality, accountability, and project completion on schedule.
Speaking on behalf of the entire Sphinx family, Narendra Singh Surana, Managing Director, expressed his gratitude by saying, "Our IT division has witnessed robust and exponential growth. We believe in working day in and out to provide superior and cost-effective IT solutions. Furthermore, we take great pride in prioritising consistent client satisfaction records. Many software development firms throughout the world rely on us as a technological partner and hence, we strive hard to make ourselves better every day. So, thank you a big time to GoodFirms for recognising our efforts. My utmost gratitude to you."
Sudhanshu Surana, Director, Sphinx Worldbiz Limited is delighted to share the honour with his colleagues, contemporaries, current, and prospective clients. "Hard work pays off, eventually! And yet again, we're thrilled to share with you our GoodFirms recognition! Sphinx Worldbiz Limited has been officially adjudged as the Top Custom Software Development Company in India 2022. But we're not done yet. This is just the beginning!"
According to Good Firms, "The company's remarkable software developers' outcomes and overall quality have helped it to acquire a prominent position among the best software development firms in India at GoodFirms. The firm would be your best and safest bet for IT design and product development services since the team is always eager to learn more and grasp new technologies and works incredibly hard to provide clients with the finest solutions. Not only that, but the motivated personnel commit themselves to delivering smart solutions ranging from conventional to customised. After all, customer's wish is their command!"
About Sphinx Worldbiz
The year 1996 witnessed the rise of an India-based IT Solutions and Services giant Sphinx Worldbiz Limited. And as they say, the rest is history. Sphinx Worldbiz Limited has come a long way since then, delivering full-fledged solutions and bringing smiles to clients globally. Headquartered in Noida, India, the organisation has opened 5 centres of excellence across India and have been growing globally with local presence in 6 countries across continents and still expanding. Sphinx's major market is spread across the US, the UK, the Caribbean, Europe, Australia, and APAC. It is an ISO 9001: 20008 & ISO 27001:2005 along with Dun and Bradstreet certified organisation.
About GoodFirms
Based out of Washington D.C., USA, GoodFirms is a leading research and review platform that allows service seekers to locate and select top-tier quality service providers in various IT solutions sectors. For the evaluation procedure, the research technique utilises three critical metrics: ability, reliability, and quality. The firm's goal is to bridge the global gap between service suppliers and service seekers.
Assess your business potentials and find opportunities
for bigger success