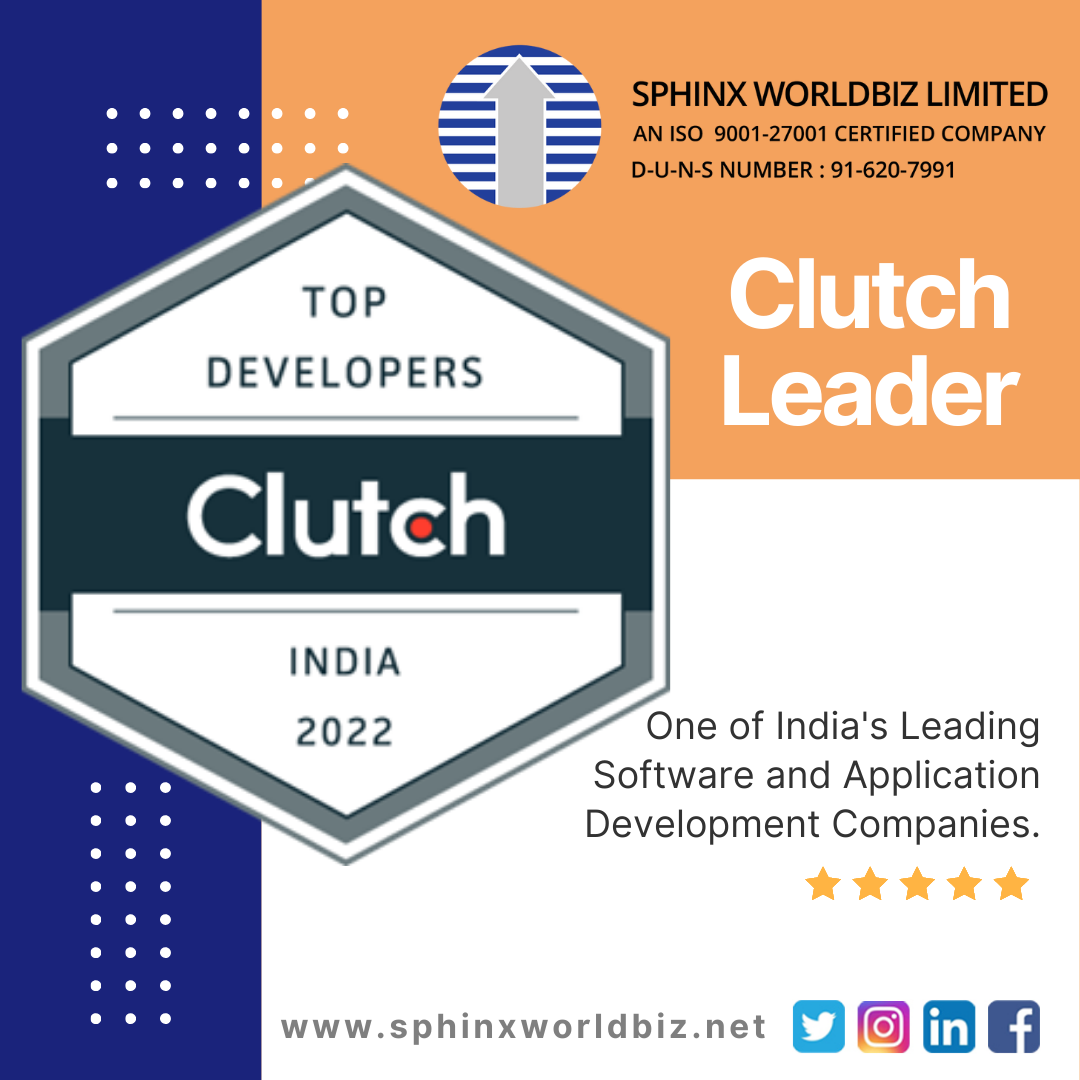 Sphinx Worldbiz Ranks Yet Again as One of the India Leaders on the Software Front: Clutch 2022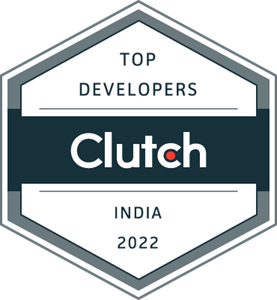 Monday, 18th April 2022: Sphinx Worldbiz Limited has been ranked as one of India's leading software development organisations yet again for the year 2022 by Clutch, a prestigious USA headquartered B2B research, ratings and reviews website that identifies leading IT and marketing service providers and software globally.
Sphinx Worldbiz has been recognised for its quality with accountability principal of working and timely delivery of projects. Headquartered in Noida, India, we have opened 5 centres of excellence across India and have been growing globally with local presence in 6 countries across continents and expanding. Speaking for the entire Sphinx family, the Managing Director, Narendra Singh Surana expressed his gratitude by saying. "We strive to build a company that transcends the concept of manpower support. Thus, we go above and beyond to build meaningful and impactful relationships to empower our invaluable clients."
The leader of the IT growth and development and the Director of Sphinx Worldbiz Limited, Sudhanshu Surana is glad to share the recognition with his peers, contemporaries, the existing, and future clients, "As we work hard to expand our efforts, we're absolutely proud to share with all of you our yet another recognition from Clutch! During their highly anticipated Leaders Awards for 2022, Sphinx Worldbiz Limited was officially listed among India's highest-ranking software development services providers!"
He also added that, "We have had a successful run with the industry for decades now and have had 10000+ successful projects and assignments delivered with recurring clients over the years. This speaks volumes for our work ethic and consistency in providing high-quality work to all our customers. Our aim is to soar even higher and become Asia's and eventually globally the best organization to provide IT services. This recurring recognition from Clutch means a big deal to us for this is proof we are moving in tr right direction and doing things right. A big thank you to the Clutch for appreciating and honouring us."
Sunil Kaushik, VP Technology, has also expressed his thoughts by going beyond the details of the organisation's technical advancements as he added, "…the human element of projects and collaborations has always been important to Sphinx Worldbiz. Our clients and our family of highly skilled professionals were instrumental in making it happen for us. This award is a marker of our sincerity towards the clients and capabilities in the software and application development field and our mission to always go the extra mile to serve the best and be the best.
At Sphinx Worldbiz, we go beyond traditional outsourcing. Elevate your business with us! Send us a message and talk about how we can work together.
About Sphinx Worldbiz
Incorporated in the year 1996 and located in India, USA, Germany, Sweden, the UK, and Australia, the firm has so far completed many successful projects. Sphinx's major market is spread across the US, the UK, the Caribbean, Europe, Australia, and APAC. It is an ISO 9001: 20008 & ISO 27001:2005 along with Dun and Bradstreet certified organisation. Reputed for offering flawless customer experience, the company acts as a technology partner with many software companies globally. The company's exposure to varied industrial sectors has made it the first choice for the clients. The organisation has leveraged its team competencies to strategically offer desirable results.
About Clutch
Clutch is a B2B rating platform that connects businesses across the world with the solution providers they need to boost efficiency and productivity. The annual Clutch Leader Awards honours the top performing B2B enterprises by industry, service emphasis, and geographic locations. Firms must establish an exceptionally elevated ability to deliver top-tier work to their clients to be considered for this award.
Assess your business potentials and find opportunities
for bigger success