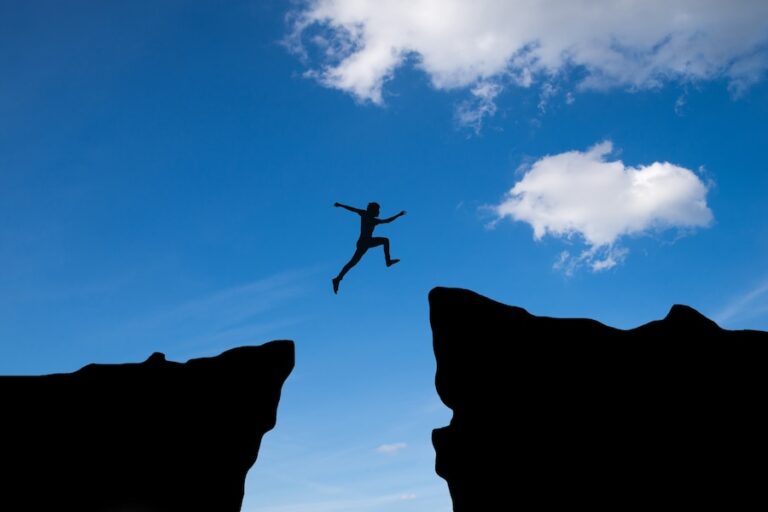 The 10 Most Pressing Challenges Confronting IT Today
CIOs are accustomed to constant change. New technologies enter the market, current ones evolve, corporate demands shift on a dime, and employees come and go. All of this, however, pales in comparison to the turmoil that CIOs are experiencing today.
On top of that, IT executives are now dealing with ongoing pandemic-related interruptions, geopolitical uncertainty, and economic volatility.
These forces are already changing the CIO agenda for 2022, prompting many IT executives to rearrange their top priorities. With that in mind, here's a look at what's now capturing the interest of IT executives.
Increasing transformational demands
One of the main challenges noted by CIOs, researchers, and executive advisers is the volume of work arriving at IT, or, as Elizabeth Hackenson, CIO of Schneider Electric, puts it, "the accelerating need for digital capabilities throughout the company concurrently."
"In the past, we might have had a digital transformation [effort] in HR or sales, but as I talk to a lot of CIOs, we're all seeing end-to-end digital transformations that are accelerating today," Hackenson says.
This rising demand, she claims, is a result of all the digitization work corporations have done in reaction to the outbreak over the last two years. That effort provided the groundwork for more sophisticated changes while also creating fresh follow-on possibilities, which businesses are now under pressure to exploit.
"We're also discovering that it's all interrelated," Hackenson says, adding that CIOs and their executive counterparts are understanding that a digital transformation programme in one area, such as sales, must be backed by change in supporting areas such as supply chain.
"There is now a focus on 'transversal change,'" adds Hackenson.
Customer satisfaction
According to Aamer Baig, a senior consultant at management consulting company McKinsey & Co., market constraints continue to make customer experience a top CIO priority.
"Really knowing the client is critical," he continues, "therefore CIOs need to be in the front office."
According to Baig, this continues to be an issue for many CIOs who aren't yet connected enough to internal and external clients.
"While technology must get closer to the client, middlemen must remain." "CIOs still have translators, between the real users and the IT organisation," he argues.
Although customer experience is not only the CIO's duty, Baig believes that CIOs should do more to include customer experience into IT deliverables and elevate customer experience as a cross-functional goal. They can do so, for example, by implementing real agile principles in which business and engineers collaborate and iterate side by side.
Sarah Angel-Johnson, Save the Children's CIO and vice president of business and technology solutions, says user experience is one of her main objectives. Angel-Johnson, a human-centered design practitioner, claims to have established a user experience department managed by a recently appointed head of user experience.
"The overarching goal is to begin with the human," she adds. "Let's start with a persona or several personas, tie experience to them, and then push all tech and data solutions against them to create superior products."
Mounting cybersecurity and data privacy risks
Josh Hamit, senior vice president and CIO of Altra Federal Credit Union, says cybersecurity has always been a focus for him, but it has become a greater issue this year.
He attributes this to the Russian invasion of Ukraine, which triggered warnings about Russia-backed hackers ramping up cyberattacks on US targets. As a result, Hamit is focusing more on collaborating with the CISO to enhance security foundations, cyber hygiene best practises, and layered defences.
"Those things aren't necessarily new, but they're more significant now than ever before," says Hamit, a member of ISACA's Emerging Trends Working Group.
Indeed, Evanta's 2022 CIO Leadership Perspectives report indicated that cybersecurity initiatives are the topmost choice within the CIO position, up from second place in 2021.
Angel-Johnson says she, too, is concerned about security and, more especially, data protection.
She, like Hamit, cites current events as a reason for raising this to the top of her priority list, explaining that hackers typically maximise their attacks as Save the Children and other such organisations ramp up their operations in response to global crises, seeing increased NGO activity as an opportunity for higher chances of success.
Increasing data possibilities
According to Evanta's 2022 CIO Leadership Perspectives research, data and analytics are CIOs' second top priority within the IT department, with CIOs perceiving improving corporate data utilisation as critical to achieving company goals.
Angel-Johnson is of the same mind. "I assumed I was recruited for digital transformation, but what truly needs to happen is data transformation," she explains. She believes that all businesses, including her own, should advance their use of data to move past monitoring outputs and even outcomes in order to "get to impact, to generating long-term delta change."
Angel-Johnson has begun on a master data management programme to get there. This programme incorporates technological advancements such as API integration layers for broader, more agile data access, as well as a culture shift promoting more creativity by "testing ideas" using data.
Others agree that data projects are a major priority for CIOs. For example, Hackenson says she's focused on data and has prioritised its usage in pushing her company's growing use of machine learning and artificial intelligence.
"Companies like ours, which have an incredible amount of data, are now focusing on finding those use cases that we believe would be most valuable to us," she adds, adding that Schneider Electric just appointed its first AI officer to spearhead its efforts in this area.
Developing an Enterprise Cloud Strategy
According to the Evanta CIO study, 54% of CIOs are investing in cloud infrastructure, the second most important area of investment for CIOs after cybersecurity.
Other research revealed that CIOs are advancing their usage of the cloud. According to the PwC 2022 Pulse Survey, 43% are revising their IT strategy and operating model to be more flexible, 35% are utilising infrastructure investments to transition from traditional data centres to cloud-based, and 28% are restructuring corporate architectures to be cloud-based.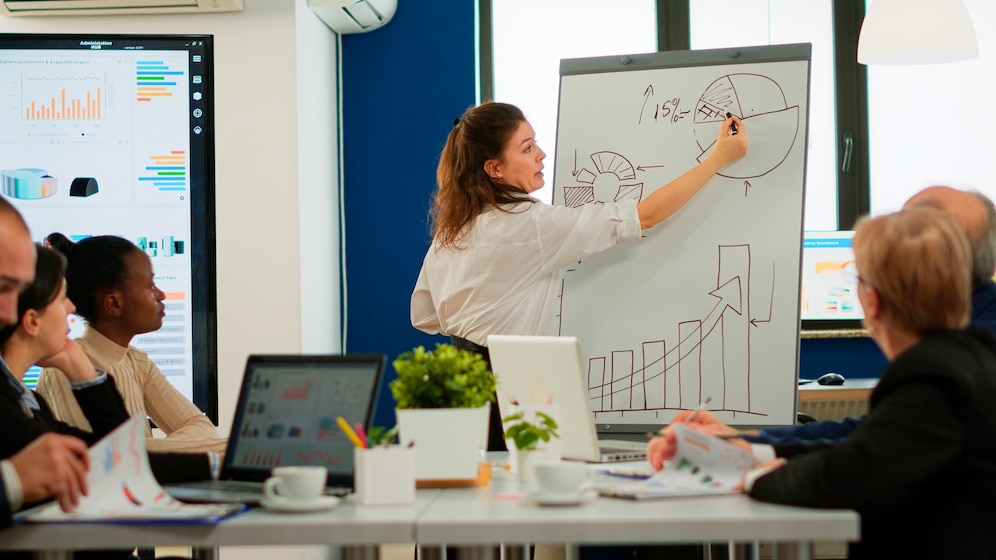 "There is no IT plan that does not include the cloud at its core," adds Baig. Furthermore, he claims that it is not about moving current on-premises systems to the cloud, but rather about "using cloud to fundamentally improve the business: lowering costs, increasing time to market, and better supporting consumers."
   6.Geopolitical ramifications on the technology stack
At the same time as CIOs are pushing their cloud plans and advocating a more knowledgeable use of organisational data, an increasing number of tech leaders are dealing with new government regulations affecting both sectors.
According to Gartner's 2022 CIO and Technology Executive Agenda: Master Business Composability to Succeed in Uncertain Times research, business boards should be concerned about the rise of nationalism/deglobalization, geopolitical and cultural power changes, and instability.
In its February 2022 study titled What Forces Are Driving Digital Geopolitics and Where CIOs Should Focus, Gartner states, "Digital geopolitics is now one of the most chaotic developments that CIOs must manage."
Others claim it is making way for the Splinternet notion.
According to Baig, evolving norms and regulations are forcing CIOs to create various tech stacks for different areas, with such tech stacks often dispersing along East-West lines. Furthermore, as a result of Russia's invasion of Ukraine and following Western government sanctions, some CIOs have been forced to relocate IT services out of Russia, he says.
   7.Turbulence in the supply chain
Geopolitical concerns have an influence on IT in other ways as well, most recently with supply chain challenges delaying essential technological components. For example, Intel's CEO stated in April that he expected the chip shortfall to endure until 2024.
"The supply we require is just not available." It is harming many of the technological systems on which we depend. "You can see it with cell phones and PCs," says Altra Federal's Hamit. He claims he ordered 150 micro-PCs in July 2021 but is yet to get them.
"We have to be adaptable, accept whatever equipment we can get our hands on; it may be pricey, it may be from a different brand than we desire," he says.
    8.Cost-cutting measures
The Evanta poll ranks enhancing operational savings and raising productivity as the top priority for CIOs throughout the company.
Others affirm the rising emphasis on leveraging technology to cut expenses – both within IT and across the enterprise.
CIOs and management consultants agree that IT has always been tasked with discovering ways to leverage technology to reduce costs and increase productivity. However, they also claim that the focus on that work varies depending on a variety of circumstances such as the general health of the economy.
Inflation, worries of a recession, and suspicions of stagflation have executives across sectors re-evaluating budgets and, as a result, making cost control a significant aim once again.
"There's a greater effort to look at IT expenditures and consider rejigging costs in the event that demand declines," Baig adds.
"Six months ago, the majority of CIOs and CEOs were concerned with growth and how to fulfil demand." Some businesses are still coping with this, while others are becoming increasingly concerned about demand cycles. As a result, the chequebook has shrunk and may shrink much further; budgets may be reducing."
      9. Fierce Talent Wars
For years, CIOs have faced a difficult market for attracting and keeping IT talent, owing to a shortage of available roles. This is evidenced by the low unemployment rate of 1.3% among technicians. The shift to remote employment in recent years has heightened competitiveness.
"We're now battling with employers all around," Hamit explains. During the outbreak, my department had a vacant job, and we went through numerous rounds of advertising and interviews, as well as having individuals accept and then refuse. In comparison to pre-pandemic times, it was a very long procedure. In addition, we ended up broadening our search beyond our local market (where our operations centre is situated) and hiring a remote employee. It only goes to show how tough it is to locate and compete for talent, particularly in IT."
According to CIOs, such events have emphasised the necessity to nurture in-house talent to guarantee that they stay and are equipped to handle future workloads.
"Talent is the basis upon which all of our successes and prosperity will be built," says Nicholas Colisto, Avery Dennison's vice president and CIO.
10. Storming through the instabilities
Executives, particularly CIOs, face several obstacles, including inflation, supply constraints, and significant personnel turnover. And CIOs, like their C-suite counterparts, must work with them to meet objectives and prepare for the future, according to Monika Sinha, a research vice president in Gartner's CIO Research division.
"One of the fundamental issues that CIOs have is the competence to get things done," Sinha adds. "There's a lot of pressure on them to satisfy expectations, and their capacity to succeed is contingent on meeting and surpassing expectations."
"These aren't all new, but they've become worse, and there's no real daylight at the end of the tunnel right now," she says.
She believes that in order to thrive, CIOs must blow past the limitations that have historically kept all tech work and innovation within the IT department and instead shift to distributed development and decentralised IT.
"There are possibilities within the enterprise, markets that CIOs can tap into not just for talents but also for knowledge, to get things done or learn how to execute innovation or solve business challenges," Sinha adds. "This is presenting tremendous opportunity for CIOs since technology is critical to addressing business concerns."
Colisto says he's taking advantage of such possibilities.
"IT is collaborating with its stakeholders to support the company's objective to use digital technology to better its present business model and generate net new goods, services, and models," he says. "We are driving the implementation of digital literacy initiatives, internal capabilities, and strategic supplier collaborations in order to strengthen skills across our organisation – to create profitable growth and support goals."
He claims that the corporation is doing this by utilising its Digital Innovation Center of Excellence (DICE) to "find answers to critical business difficulties by tinkering with emerging technology."
Assess your business potentials and find opportunities
for bigger success