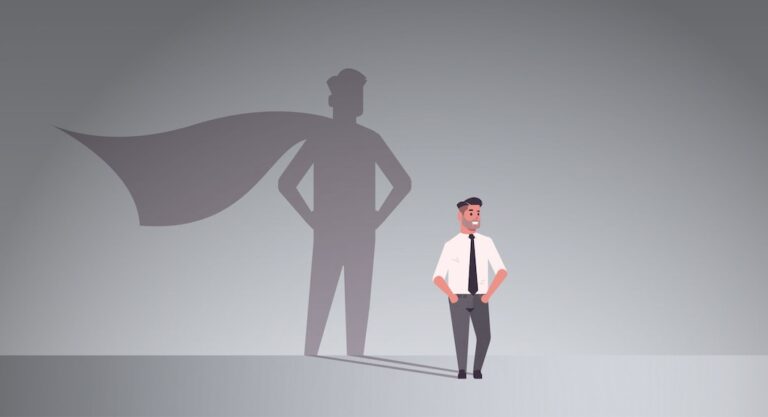 The Potential of the European Market for VR and AR Services
Technology in VR and AR is exploding. In the upcoming years, it is expected that the European VR and AR market would expand on an average 35% annually. The ongoing lack of developers in Europe is another factor encouraging the outsourcing of VR and AR services. While historically the largest outsourcing markets are in the nations of Northern and Western Europe, Central and Eastern Europe is emerging as a prospective market for collaborations with near-shore providers.
What is Virtual Reality (VR) and Augmented Reality (AR)?
Extended Reality (XR) includes Virtual Reality (VR) and Augmented Reality (AR). Though they employ comparable technology, VR and AR are distinct ideas. By fusing the actual and virtual worlds through a display, XR offers consumers an improved or enriched experience, such as:
Mobile gadgets viz. Smartphones and tablets
HMDs, or head-mounted displays, such as those seen in some video game consoles, helmets, and eyewear
Digital projectors for Spatial Augmented Reality (SAR) systems
Virtual Reality
Software is used in Virtual Reality (VR) to recreate a genuine or made-up environment. In this enclosed, virtual 3D world, the user is totally submerged. Through the use of virtual reality, they may engage with it by pretending to be there. This technology is particularly well-liked in the gaming sector as well as for practise and training sessions.
When using AR, computer-generated content is superimposed over a real-time image of the surroundings. It improves the appearance and gives the user the option to change the data. By adding virtual content to the user's real world, AR becomes only partially captivating. Through a process known as "occlusion," computer-generated objects in Mixed Reality (MR), a particular form of AR, may also move behind actual things. The user interacts with the real environment rather than a simulation when using AR, which is the main distinction between AR and VR.
Both consumers and companies are interested in VR and AR technology. They are employed in things like:
Gaming and Entertainment
Healthcare simulation
Marketing for tourist destinations and virtual tours
Academic resources across different market sectors
Engineering design support activities
Architecture
However, the goals of VR and AR technology vary within these disciplines. For illustration:
Tourism
Tourism organisations might employ virtual tours of their locations in their advertising to draw visitors.
AR may act as a tour guide by adding virtual content to guests' actual surroundings.
Healthcare
Medical personnel can train and practise medical operations using virtual reality (VR) technology.
AR can help medical practitioners and increase accuracy by integrating virtual material while doing a live medical operation.
What makes the European market fascinating for VR and AR services?
Between 2018 and 2026, the European VR and AR industry is anticipated to see tremendous growth. The market is anticipated to develop at an astounding 35% annual growth rate and reach a value of around €43 billion in 2026. This is more than ten times larger than the market size in 2018. Although the COVID-19 epidemic slowed market growth in 2020, long-term prospects are still highly promising.
Europe will dominate the market
By 2023, Europe is anticipated to develop faster than North America in the VR and AR industry. By 2023, Europe will account for 25% of global AR/VR revenue. At that time, North America will hold a 17% market share.
Both VR and AR will develop into established corporate technologies during this period of tremendous expansion. VR has been removed from Gartner's Hype Cycle for Emerging Technologies as of 2018. AR did the same in 2019.
AR is set to surpass VR in terms of market share
VR is the largest sector right now. According to estimates, 30% of the market is made up of AR and 70% of it is made up of VR. However, as worldwide AR sales are playing catch up to VR, the AR industry is anticipated to overtake the VR market sometime in the next few years (some predict it will happen in 2021). The worldwide VR market is anticipated to expand at a CAGR of 27.9% between 2020 and 2025.
Dearth of skills
There is a significant shortage of developers compared to the amount of VR and AR jobs available. Approximately one-third of all European businesses are now hiring programmers. More than 124,000 IT positions are open in Germany alone. The top programming languages for AR and VR include C#, C/C++, Java, Python, and Swift. C# is the most widely used.
In addition to programming, VR/AR development heavily relies on 3D design/rendering, video/sound production, and UX development expertise. Software developer/senior software engineer, VR/AR maintenance and support, design/graphics engineer, software engineer, product and project managers, XR gameplay and tools engineer, accounting, auditing and finance, researcher, business development manager, marketing, sales, and software engineer are reportedly the ten most sought-after AR and VR jobs.
Many businesses in Europe aim to employ foreign developers to bridge the void. Companies frequently hire talent from outside of Europe since the developer constraint impacts the majority of European nations. It's simpler and offers greater flexibility to outsource VR and AR work to Foreign Service providers like you. This may be influenced by the recent rise in remote working brought on by lockdowns, which makes it harder to distinguish between in-house, near shore, and offshore workers.
Cost cutting
Cost savings continue to be a key factor for European businesses outsourcing VR and AR to foreign vendors. Developers of VR and AR typically charge less per hour in underdeveloped nations than they do in Europe.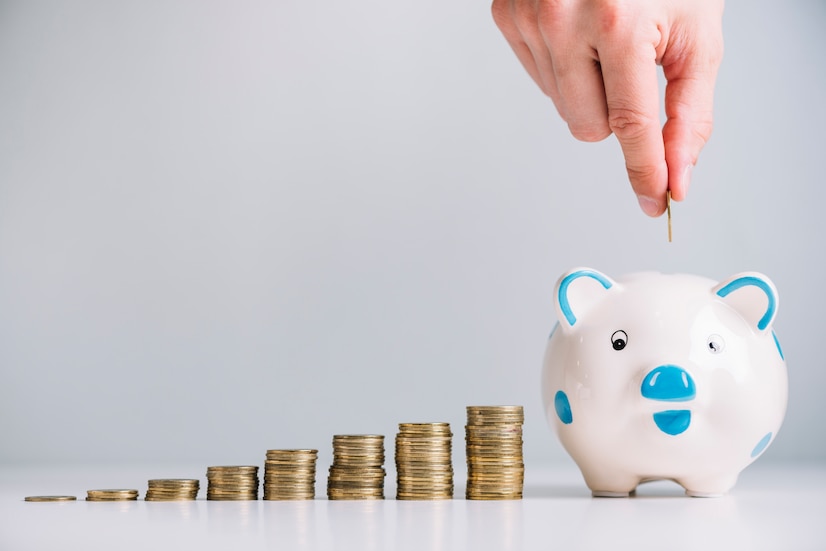 The cost of the currently available specialists in great demand, has increased due to the scarcity of competent VR and AR professionals in Europe. Be mindful that European buyers may infer substandard quality if your offer seems to be "too cheap" and may believe it to be too tempting to be true.
Offshoring as opposed to near shoring
European businesses favour domestic outsourcing, commonly referred to as outsourcing to domestic service providers. They favour near shore suppliers when outsourcing abroad because of the close vicinity, shared languages and cultures, and short time zones.
Many projects in VR and AR are complicated. One project requires collaboration between a variety of specialists (software engineers, VR specialists, 3D artists, animators, scene designers, and UX specialists).
Due to this, effective communication between the customer and developer as well as among the development team is particularly crucial.
The traditional consumer markets for VR and AR are nations in Western and Northern Europe. Companies in these nations frequently outsource work to Central and Eastern European (CEE) nations including Poland, Bulgaria, and Romania. These nations not only provide the typical near shoring advantages, but also share European Union legal standards with the buying countries in terms of contract and payment protection.
However, prices are increasing in near shore nations, in part due to lack of software engineers. Because of this, service providers in these nations are less viable than those that operate overseas, which encourages European businesses to outsource work to other locations. With these near shoring service providers, you may opt to collaborate on subcontracting projects or engage in direct competition.
Which European nations have the most potential for VR and AR services?
France (especially Paris and Laval), the United Kingdom (London and Manchester), Germany (Berlin and Munich), and Sweden (Stockholm) account for the majority of the European VR and AR research landscape. Even though the Netherlands and Italy are smaller nations, they make for intriguing travel locations for companies offering VR and AR services.
Germany: Europe's largest economy
With 19% of the population of the EU, Germany has the greatest economy in Europe. German economic development has traditionally outpaced that of other EU members, and it is usually regarded as the stabilising factor inside the bloc.
German scientists have a long history of making important advances in fields of applied science, such as the printing press and the modern internal combustion engine. Germany was successful in converting that to computer hardware and software. In many respects, Germany is setting the bar for the rest of the globe when it comes to technologies like location-based virtual reality. One of the major contributors to the worldwide VR/AR market is Germany. They made up around 11% of the worldwide VR/AR market in 2019. Virtual reality technology is predicted to increase Germany's GDP by €24.7 billion by 2030.
The "traditional" creative media enterprises, healthcare, the automotive, financial, and entertainment sectors are the key German industries in the VR/AR industry. Germany is a fascinating market for VR/AR service providers due to the convergence of technology and businesses.
There is a knowledge deficit in Germany, particularly for the cutting-edge skills needed for VR and AR development. This indicates that there is a high need for VR and AR specialists. Germany has not historically been especially amenable to outsourcing, but during the epidemic, the nation made significant strides.
The United Kingdom: Despite Brexit, it is still a desirable destination
The second-largest economy in Europe is that of the United Kingdom. Finance and banking, which are part of the services sector, the one that contributes the most to the British Gross Domestic Product, are two of its primary industries (GDP). VR technology is anticipated to increase the British GDP by €16.7 billion by 2030. The VR market in the United Kingdom is anticipated to expand at a CAGR of 33.3% between 2019 and 2025. The AR market is anticipated to expand at a CAGR of 36.5% over the same period.
The most cutthroat VR/AR market in the UK is the one for video games. AR and VR fusion (XR) is gaining popularity rapidly. The United Kingdom is the only market in Europe that is least resistant to outsourcing jobs abroad and most open to doing business with underdeveloped nations. This friendliness is a result of the nation's pragmatic economic culture and its long-standing relationships to several other nations throughout the world.
France: A powerhouse in VR and AR in Europe
Along with Germany, the UK, and the Netherlands, France is one of Europe's leaders in the VR and AR industries. Early embracing industries, a strong research base, and strong public backing define the French VR and AR industry. One of the top nations contributing to the global VR/AR industry is France. They made up about 5.5% of the worldwide VR/AR market in 2019.
As a result of the low popularity of outsourcing goods or services abroad, France is often a challenging market for ITO and BPO service providers. This opinion is evolving, though, and the bar for outsourcing is getting even lower if you can provide French-speaking services.
Italy: Has a great deal to offer
Italy is not regarded as a market leader in Europe for VR. There is a tonne of room for improvement, though. The third-most number of VR research projects financed by the European Union is being conducted in Italy. In terms of research investment from the European Union, it ranks as the second-highest European nation.
Although there is a lot of VR activity around the nation, many businesses are concentrated in the Milan region. In Italy, the usage of VR and AR technologies in the tourism industry is quite widespread.
The Netherlands: A dynamic centre for IT in Europe
In terms of GDP per person, the Netherlands ranks sixth in Europe. The Netherlands is a true IT hotbed since an amazing 60% of all Forbes 2000 IT businesses have established operations there. Of the smaller nations, it also boasts the most tech-related start-ups.
Along with France, Germany, and the UK, the Netherlands is one of Europe's leaders in the VR and AR industries. The Dutch VR and AR sector is more oriented on engineering, whereas the French market is more centred on research.
The Dutch business community has historically been reasonably supportive of outsourcing. In fact, 79% of the top IT-spending companies want to increase their level of outsourcing during the next two years. Language difficulties are often not a problem because the Dutch are excellent English speakers.
Sweden
The IT industry's tiny giant is Sweden. It is one of the technologically advanced nations in Europe. It is regarded as one of the leaders in the European VR and AR industry. The Swedish VR and AR industry also has strong women's scenes, gaming studios and schools, a community-oriented VR scene, and gender equality in VR.
According to the European Commission, Sweden's economic dominance will almost entirely return in 2021. Cultural differences are often not a problem in Sweden because Swedes speak excellent English, quite similar to the Dutch.
What initiatives present possibilities or dangers for the VR and AR services business in Europe?
The COVID-19 Outbreak and VR and AR
VR and AR are trends in themselves. The fundamental methods have been known for more than 15 years, but accessibility—first in software, then in hardware—has been the key barrier to their widespread adoption. However, we are now at a place where high-quality VR and AR experiences can be provided via devices that the majority of consumers already own (like their smartphone, computer or game console). This innovation will significantly raise the need for designers and developers of VR and AR throughout the world.
In a 2020 study, 37% of British businesses who do not presently use ITO said COVID-19 would make them think twice about outsourcing IT and development. The dichotomy between internal and external teams due to remote working may provide you access to customers who were previously hesitant to outsource.
The downturn has, however, given certain suppliers opportunities. A CBI webinar in April 2021 found that while 56% of participants (from developing nations) said the crisis had a negative impact on their firm, a promising 25% said it had a positive impact.
5G Mobile internet
Applications for VR and AR use a lot of bandwidth. A much enhanced mobile VR and AR experience is promised by 5G mobile internet, which claims to be significantly quicker than 4G. By 2025, the European Union wants 5G to be available to at least 40% of the continent's workforce, as well as 70% of its industrial locations and 80% of its major transportation corridors. Furthermore, although nearly doubling from 13% in 2019 to 24% in September 2020, Europe still lags far behind South Korea (93%), which has the highest penetration rate of 5G, and the United States (76%).
At present, Europe continues to have the largest 4G use. Nevertheless, 4G coverage differs between nations in terms of accessibility and download speed. The best 5G experience now seems to be available in smaller European nations like the Nordic and Benelux. Additionally, Czechia performs very well.
Switching from 2D to 3D
The advantages of 3D over 2D are becoming extensively well known. Since the invention of screens (or books), we have done more and more activities in two dimensions. However, 3D behaviour comes easily to humans. We can experience the world in 3D using VR and AR, which is considerably more useful. For instance, learning occurs four times faster in VR (3D) than in conventional training methods.
This reality is becoming more and more apparent in the education and training sector, and as a result, interest in working with 3D workshops is growing.
Mobile or versatile Augmented Reality
One of the AR market's most rapidly expanding sectors is portable or mobile AR. At the moment, it makes use of the commonly used hardware foundation, including smartphones and tablets. Holding up a phone or tablet, though, may be annoying and ruin the immersion of an AR experience.
Customer experience will be a key factor in determining business expenditures in portable or mobile augmented reality. By adding extra fun and content to the customer journey, Augmented Reality (AR) empowers businesses to draw in new customers, keep them interested, and provide more meaningful experiences. The tourism and events sectors are impacted by this.

Assess your business potentials and find opportunities
for bigger success