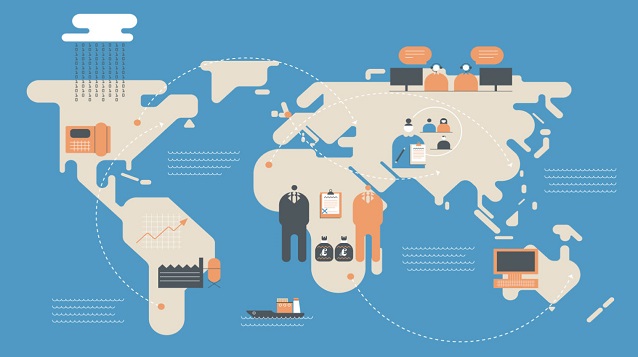 Why Opt for Offshore Development Center in India?
The IT segment has grown by leaps and bounds and has become incredibly saturated. As per some of the studies, within just a decade, over a million different software companies have come into existence globally. But first, let's understand what offshore development stands for. In software development terms, offshoring is where a company constructs a full-stack developers' team and commences a new workstation, all in another country. They are regular employees who work under the fundamental working guidelines but instead of working regionally or locally, they're based elsewhere.
Reasons Why someone would Want to Commence One
Tech giants like Microsoft, Google, Apple, and SAP are working closely with the offshore development center in India by establishing their R&D centers in the country. There are many reasons why a company might think of establishing an offshore development center. Some of them are mentioned below:
Operating Costs: Developing software development teams in Eastern Europe or countries like India is less expensive than in London, New York, or Paris. Because of affordable living standards, premises, equipment, and salaries are easy to avail.
Scarcity of Talent: Needless to say, expert and highly qualified software developers can be hard to beat down across Western Europe and America. However, when going for an offshore development center in India, one can afford world-class IT programmers under competitive packages than anywhere in the world.
Limited Expansion: In this highly competitive world, the quicker growth of a business can be difficult. Opting for offshore helps companies to leverage larger offices and change more erratically while not worrying the slightest about finding sufficient staff.
Why Go for Offshore Development Center in India?
Shifting your software development prerequisites offshore is indeed a mega step which means the benefits should be unprecedented and foreseeable. Below are two of the foremost reasons why companies are at the forefront to work with an offshore development services company in India.
Talent
According to recent research undertaken by the Institution of Engineering and Technology, it was exposed that out of 10, almost 6 employers in the UK fear that the burgeoning scarcity of developers would adversely affect their business. The concern is that the existing software developers will either be overworked and overpaid or lack significant prerequisites, becoming unfit for the market.
In the year 2016, the US had only 568,000 STEM graduates whereas India has 2.6 million and mounting. Moreover, India puts extra effort into English and IT education; making them suitable from the beginning for filling the American shortfall. With an offshore development center in India, a company can leverage a 5x larger talent pool.
Cost
Assess your business potentials and find opportunities
for bigger success