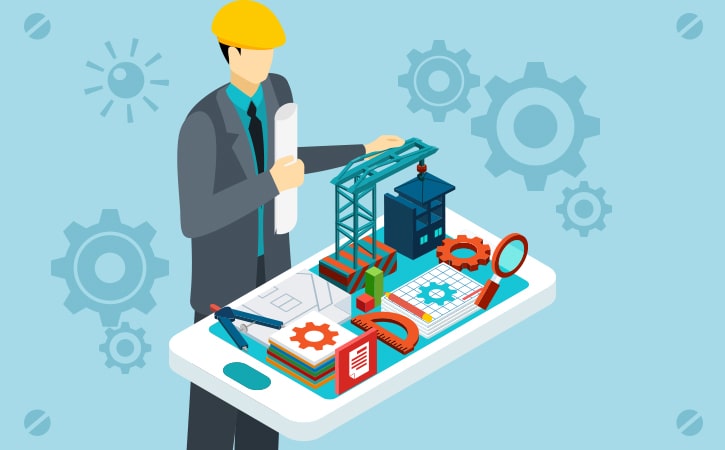 2020's Top 5 Tech Trends for Product Engineering Services Providers
The demand for product engineering services providers in India and abroad is nothing new. But, 2020 is a different year where developers will witness commercially viable technologies to enhance their working model while outstanding the competition. Utilizing cloud computing, machine learning, data analytics, and AI will become a norm to automate anything running on digital technology.
Smart technologies will determine the software development methods and trigger customer preferences more efficiently. Staying on the top of new technology trends is the best way to ensure your industry abilities don't age while future-proofing your software product engineering services. Here are some of the brightest trends in the field of software development that are expected to dominate in 2020.
Trend 1: Cross-Platform Development Tools
Application development has come a long way from a single platform, like iOS or Android to its advanced versions. Today, software product engineering services can create a different version for any different platform thus easing resources to port code between different operating systems. Development environments like Google's Flutter and Microsoft's Xamarin help software developers to write apps easily accessible to every mobile platform and desktop. Also, unlike conventional cross-platform development tools, new software technologies can reap the benefits of cross-platform development tools.
Trend 2: Artificial Intelligence
AI has become a necessity for every sector especially IT. The exponential increase in demand for smartphones, Voice-activated home assistants, Big Data, and Insight-as-a-Service has surged developers to adopt AI. With the help of deep learning, machine learning and broader AI-backed applications have allowed developers to automate their systems and create applications that were impossible once. According to recent research, AI-backed solutions are estimated to grow by 46.2% annually, reaching $52.2 billion by the next year.
Trend 3: Blockchain
Bitcoin may have started a cryptocurrency revolution across the world but its fundamental technology- Blockchain has even greater potential to empower the future of development. The decentralised nature of blockchain makes it ideal for software development companies. Developers can store their confidential data in a public-facing database that's almost impossible for a hacker to hack.
Trend 4: Internet of Things (IoT)
The IoT has finally become the norm in every industry. According to the recent Ericsson Mobility report, by the year 2024, the number of connected devices is predicted to exceed 22 billion. IoT connects devices into a single thread, making it easy to track and analyse the world around us. With the advancements of 5G, the technology will be bringing improved wireless bandwidth and power efficiency making a way for the impossible possibilities.
Trend 5: Low-Code Development
Conventionally, software development devoured a team of dedicated computer science experts and coders. This limited the developers with great application ideas to reach the final stage without an apt software developer team. However, the software development trend of low-code development has disrupted the whole traditional method by allowing easy-to-code applications with the help of graphical user interfaces while eliminating the complex programming languages.
There's nothing but affluent opportunities ahead for software developers with the right skillset. However, most of the software development trends in 2020 will demand more than just basic knowledge of coding. It has become important for developers to stay updated with the coming technological trends and gain related knowledge regarding standing out among the competitors.
Assess your business potentials and find opportunities
for bigger success