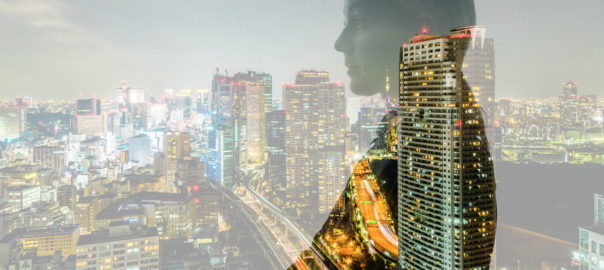 Amidst COVID-19 and Quarantine Only Digital Transformation will be a Winner
Coronavirus pandemic has forced many around the world to reconsider and reshape our daily working schedule mapping between work to household. It's the need of the hour. In response to work closures, travel bans and prohibited large gathering to limit the fatal coronavirus spread, many institutions and individuals have adopted digital tools. It has become imperative to digitally transform our workplaces and education system to sustain the world economy and maintain a consistent growth.
Companies that were strictly against work-from-home concept, had to succumb to it and along with it accept a new working-model where employees work remotely and manage a continuity. According to a recent report issued by Workhuman, before the pandemic, only a third of the working population in the United States worked from home. However, in the wake of this pandemic, companies now have realised the importance of the fast-tracking digital transformation.

Brian Levine, VP strategy and analytics at Mobiquity, says, "Many enterprises undertaking digital transformation efforts understand the importance, but have been taking their time. Until now, follower organisations have not necessarily been hurt by taking a measured approach. Their transformation efforts have often focused on getting slightly ahead of the curve or moving with it, learning from the mistakes of others while tackling their late majority customers instead of focusing on the early adopters."
He also adds that, "In the wake of Coronavirus, we see a convergence of consumer needs – early adopters and late majority customers almost becoming one and the same. This will usher in a permanent change to business fundamentals. While the first movers have the advantage today, companies that acknowledge digital business is here to stay and can still potentially come out with winners if they begin to focus on innovating their models for the changed world. Those who choose not to invest in digital transformation, even in the face of this new knowledge, are likely to experience the highest cost of failure–they will cease to exist."
However, some companies are still restraining themselves to opt digital transformation due to their past failures. According to Everest Group's 2018 report, 78% of the companies revealed that their digital transformation strategies haven't produces sustained returns.
In response to this concern, Brian Levine said that potentially there can be two reasons for stunningly high failure rate. First, 'trying to do too much too quickly' and second 'focusing on internal priorities' rather than targeted customers.
As a way to resolve both the quarries, his best advice was "Start small and smart, be prepared to pivot when the need arises, focus on getting one aspect at a time right, and continuously improving the process as you add more connections."
Assess your business potentials and find opportunities
for bigger success