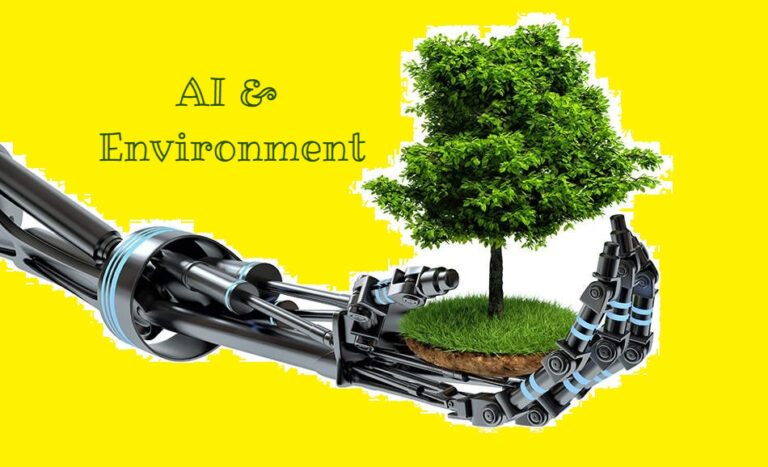 3 Inspiring Ways AI is Working to Benefit the Global Ecosystem
AI has become an often unrecognized yet important part of our lives and most of it has happened in the last few years or the decade majorly. Technically, the technology mimics human intelligence and decision-making behavior with the help of complex computing algorithms. Although, still being in its infancy, AI is helping digital equipment think and act like humans. To do so, an AI service company uses three pivotal components- computational systems, data & data management, and advanced AI algorithms (code).
Thanks to the rapid advancements in technology, AI systems are accomplishing tasks that humans have only dreamt of that too not so long ago. Being potent to accentuate business processes, communication methods, production, and profits and resolving customer queries like humans, AI has become a critical technology for the IT companies, making its presence felt in other industries as well like in Engineering, Aerospace, Medicine, etc. However, there is a lesser spotlight on how AI service companies can work for the ecosystem.
Sphinx Worldbiz is dedicating its efforts towards climate change by participating in great opportunities to develop IoT and AI-based applications to help authorities and organizations working towards climate change and rescuing the environment in emergency situations pertaining to the environment. But we have a few more renowned examples for you to see how amazing this technology can prove to save the earth before it's too late.
Here are 3 amazing examples of how bots and humans are working together to benefit the environment:
Global Warming
Bill Gates has taken an initiative against global warming as Microsoft has invested over $50 million on its "AI for Earth" program, which develops and tests innovative applications for sustainability. The program awarded a grant to Maria Uriarte, an ecology professor from Columbia University. In the wake of Hurricane Maria, Uriarte's team conducted research on the impact of hurricanes on forests, crucial for taking measures to fight climate change.
Renewable Energy
It is now being said that- Data is the new oil, AI can help in developing our renewable energy sources. Over the years, wind power is on the rise due to the carbon-free form of electricity. Not only it emits no carbon dioxide, but it is also cheaper. However, its unpredictable nature is the biggest challenge to run a turbine consistently. To sought it out, Google along with DeepMind has initiated testing of ML algorithms on 700 megawatts of wind power capacity, and Google claims that it would subsequently add 20% to the value of the wind power. This significant addition was possible due to a neural network that manufactures data and weather forecasts.
Water Management
The scarcity of water has affected many regions of the world with harsh drought, hot weather, and dry summers, wreaking havoc on people. DataKind, a Southern California company was aware of the forecast made on one of the worst droughts in the last 500 years. They developed a forecasting model powered by data on weather and water usage. This helped the concerned authority to accurately forecast water demand, saving the district around $5 million that would have been otherwise invested in importing potable water and capital storage.
Adapting technologies for business can save expenses but for the environment, it can save lives. From reducing mundane work to saving the planet, AI unfurls opportunities for everyone. Institutes like Stanford University encourage companies and individuals to use AI for social good by Stanford Institute for Human-Centered Artificial Intelligence (HAI). The earth needs your technical intelligence.
Assess your business potentials and find opportunities
for bigger success