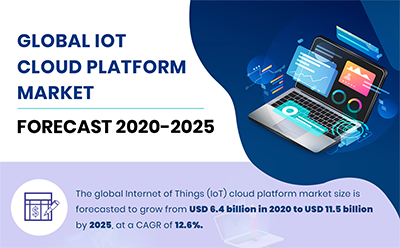 Global IoT Cloud Platform Market Forecast 2020-2025
The potential of IoT and cloud computing tech stacks have merged to unveil its added value for business applications and consumers alike. The constant growth in the adaption of the cloud has fuelled the demand for IoT in many industry verticals to endeavor such products that can function intelligently without human intervention.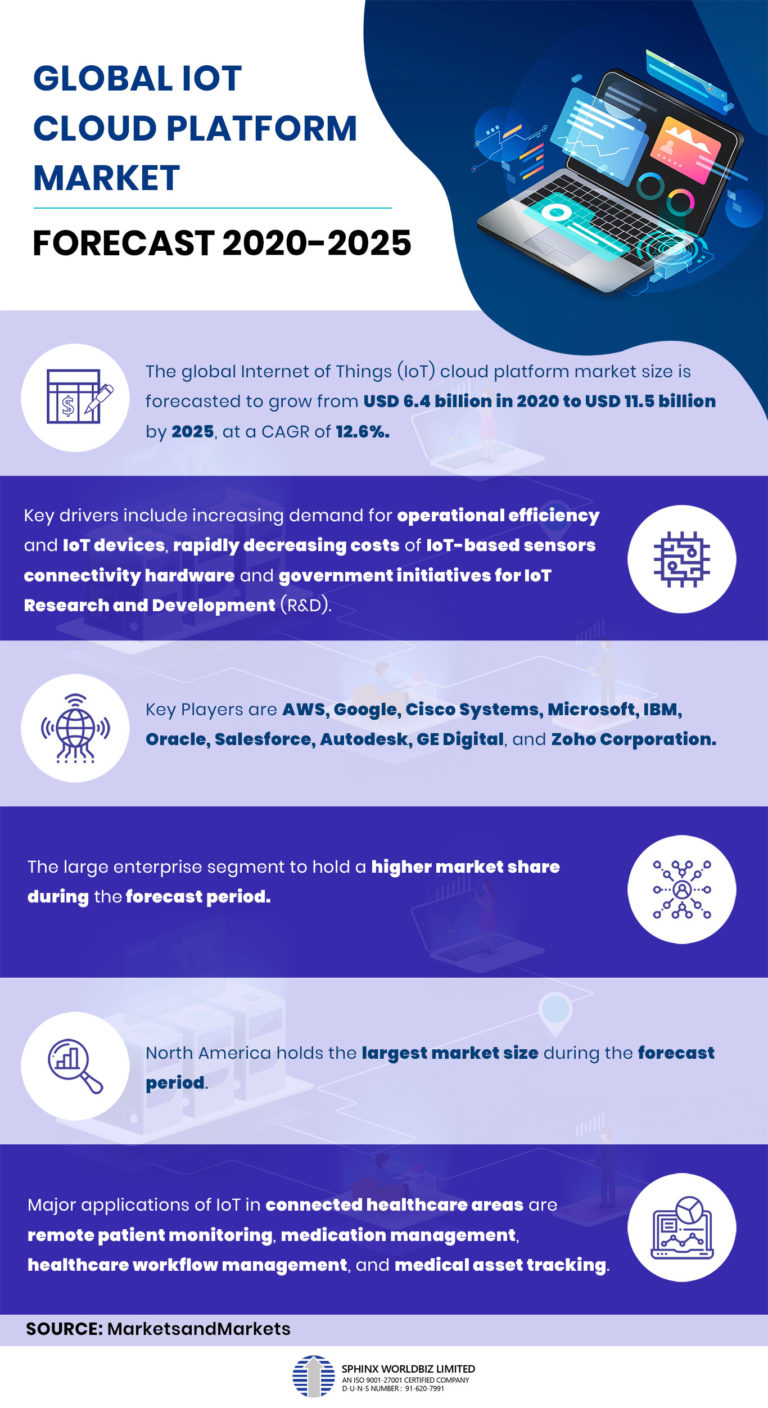 The Infographic illustrates key highlights of the "IoT Cloud Platform Market" report including market size, key drivers, and key players. The global market size of the Internet of Things (IoT) cloud platform is estimated to proliferate from USD 6.4 billion in 2020 to USD 11.5 billion by 2025, at a CAGR of 12.6%. North America is forecasted to become the largest contributor to the IoT Cloud Platform Market due to surging technological advancements and its position as a developed region.
The explosion of IoT-backed devices, momentous R&D investment, and heavy adoption by the key market players, such as Google, Microsoft, Amazon Web Services (AWS), IBM, and Zoho Corporation are the chief factors propelling IoT cloud platform. The US is the front-runner of the IoT cloud platforms market in North America, while Canada is also forecasted to experience stagnant growth in the adoption of IoT cloud platforms.
Assess your business potentials and find opportunities
for bigger success