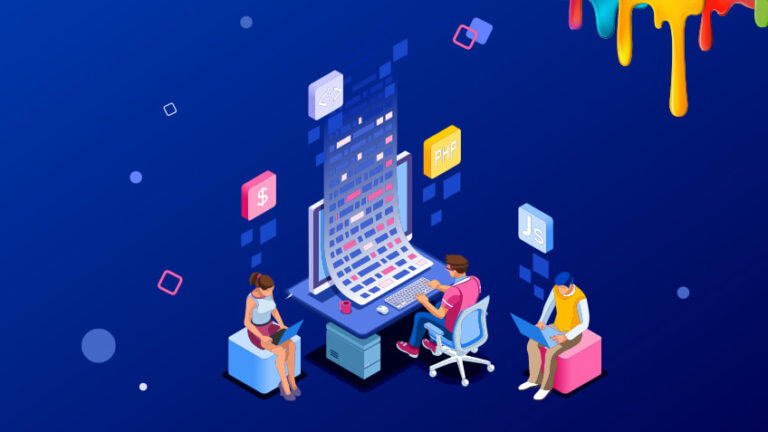 3 Pioneering Technologies Your Full Stack Developer Must Know
Software development trends are constantly evolving due to the higher demand for surging technologies. In addition, the progress in the software segment has coaxed other technologies' growth to a large extent. For example, in a recent Statista report, blockchain technology is predicted to witness a boom by the year 2021. Each year unveils competitive yet pivotal trends that ate related to software development technologies, making it intricate to hire full-stack developers who are competitive enough to keep up with the erratic market requirements.
Full Stack Development in 2020
Typically to hire full stack developers, one seeks years of expertise in the required field, and practice in MERN stack, LAMP stack, XAMP, WAMP, MAMP, LEMP, JAMStack, MEAN, and others. However, the recent development in the market and so in each industry has led developers to explore unlimited possibilities, be a multitasker and experiment, besides just working with mundane databases, OS, HTTP server, and scripting languages.
Moreover, in 2021 and beyond, your full stack developer will have to surpass his current area of experts to stay competitive and deliver you the best. He should be always updated with the latest technologies, and this takes us to our blog. Here are the top 3 technologies and their trends that should be known by your full-stack programmer to dominate the competition:
AI- Helping software to think like humans
Artificial Intelligence is the hottest technology, discussed among segments to leverage from its unprecedented offerings. This fortifying technology holds the power to make software or machines think and act like humans. To incorporate automation into your concrete processes, your full-stack software developer must comprehend the prerequisites tagged along with your AI projects like design experience, knowledge engineering, and user expectancy. To fully harness the lucrative benefits of AI, your developer must be a master big data, UI design, and software engineering.
A Rise in Demand for Full-Stack IoT Development
It's a big thanks to the Internet of Things (IoT) that today we are living in a world where all the devices are interconnected. According to a recent research, every second over 127 new devices are connected to the internet and the reason alone is enough why you should hire full-stack developers who are known to this technology. To survive in the Industrial Revolution 4.0, it is important to work closely with such expert programmers who can tackle both the front-end and back-end of any IoT application. Tech gurus believe that full-stack IoT development will demand a very clear-cut and outspoken front-end, back-end, and UI/UX. The only stumbling block any company will face is the synchronization IoT with the software. Therefore, it is smarter to hire a full stack developer instead of several discreet developers.
Blockchain will Bring a Paradigm Shift
Blockchain is a fortifying or can be said a master technology that offers unprecedented features, varying from speed, transparency, security, distribution, efficiency, privacy, and immutability. The technology isn't only limited to only healthcare, finance, and banking; industries like ERP, healthcare, and more hold immense opportunities. According to a study conducted by Statista, Blockchain Technology is expected to grow by 39 billion US dollars in market revenue by 2025. The fintech industry holds the whopping proportion of over 60% of the blockchain investments. Therefore, if you deal with Blockchain projects, then going for a full-stack blockchain developer is the best choice. With them, you will not have to bother for hands-on experience with Bitcoin, cryptocurrencies, and Etherium. Without the need for inter-dependency, you can easily develop private Blockchains for your network. With him, you will leverage industry-best expertise in decentralized applications (Dapps) developer tools, enterprise architecture, data-centric, and web architecture.
Assess your business potentials and find opportunities
for bigger success