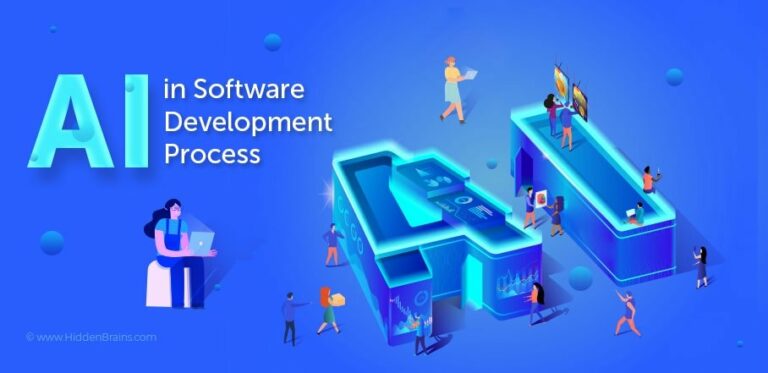 Redefining ways of Software Development with AI
Software development services and technologies, as we know today, are at the brink of a huge breakthrough since AI is supporting human developers at each stage of the product lifecycle. The technology is already driving unprecedented opportunities and big gains in terms of speed, quality, and efficiency. As per the recent study conducted by Deloitte, AI software development services hold the potential of helping the developer be 10X more productive than they could have ever been. In another report published by PMI, AI-backed software developers attain on-time delivery and greater returns on investment.
More Critical To the Quality Assurance Process
AI is playing a crucial role by offering quality assurance processes in the software development domain. Conventionally, QA and testing is a manual and tiresome task with a high risk of error. As given, any company deals with a finite amount of workforce, resources, technologies, and time, the whole process is prone to bugs or other issues. AI enables accurate, fast, and quality testing that enhances the process by eliminating bugs before a product is launched in the market and curbing the product lifecycle process. With the help of test bots, software developers can leverage image-based ML and side-by-side evaluation to check a product's interface.
Transforming the Roles of Software Developers
The field of software development has already begun to evolve and in the next decade, it will completely transform the ways of today. Worry not as the technology will throw human developers out of the picture but it will definitely unveil the different and new set of tasks and skills to effectively join forces with AI on the job.
AI takes over repetitive, tiresome, simple tasks, helping programmers to spend their crucial time on more important tasks. This combination has the definite potential to improve and enhance the process of product lifecycle development. Moreover, AI software development will likely identify gaps in existing technologies and warn companies when any new software is required to help AI and software development grow together.
Faster Coding with AI
The future isn't far when AI will become a tool to teach or coach software developers in gaining knowledge, writing better code, and streamlining processes. Even, the market currently has AI-enabled coding apps like Deep TabNine, Tara, and Kite. The system brings the 'autocomplete' feature into the product development process to increase coding speed along with accuracy.
Another AI-powered system is Mendix that assists new programmers to learn building apps in real-time with the AI-driven mentoring capability.
The technology will democratize software development while letting programmers dedicate more time to such solutions that are well designed, minimal flawed, creative, and properly developed to help companies maximize the value.
Assess your business potentials and find opportunities
for bigger success