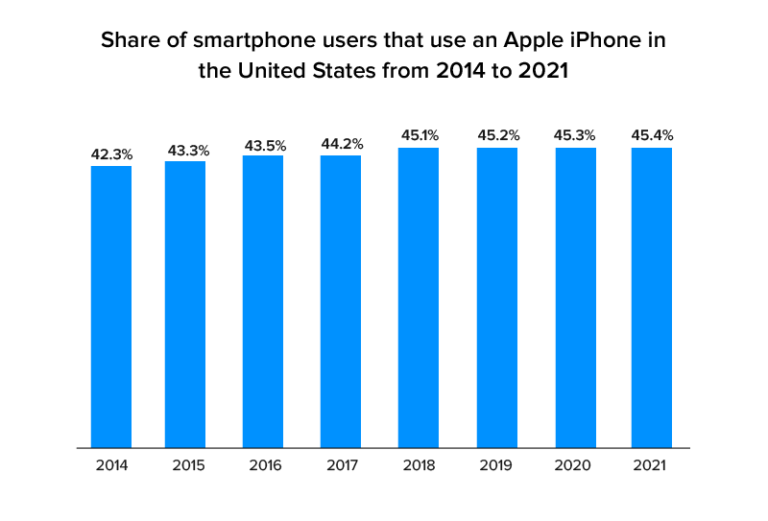 Top Trends to Look for in iOS App Development 2022
In June 2021 alone, approximately 34.3 thousand mobile apps were launched in the Apple App Store. This Statista report is sufficient to express that we have officially entered into the glorious year of the mobile application segment. This has given users unprecedented user experience from both ends of the operating systems. Needless to say, app companies also are rejoicing this golden app development era. The demand to hire mobile app developers is higher than ever. As per another report conducted by Statista, the mobile application market will reach to whopping $693 Billion counts in 2021.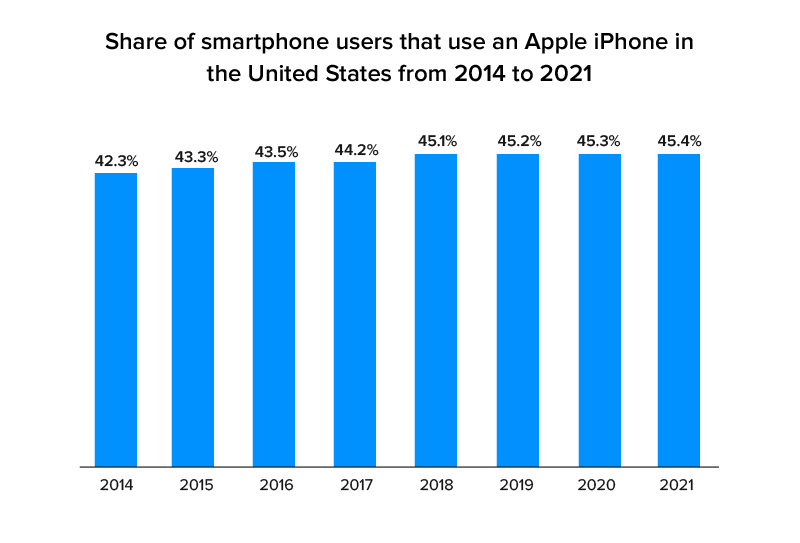 Whether you are preparing to hire mobile app developers for IOS app development or want to be the one, this article will reinstate iOS app development trends to expect in 2022 and beyond.
#1 ML and AI
One might not realize but we use ML almost every hour when scrolling through Facebook and Netflix. Otherwise, how would you think that the app easily reads users' behavior while recommending the most effective content based on your search results?
According to recent research by Tractica, the global market of AI software is predicted to reach $126.0 billion by 2025. Apple has unveiled Core Machine Learning, easily integrated into QuickType, Siri, and Camera.
What AI and ML will contribute to iOS app development in 2022?
Speech recognition to recognize human speech to transform into text.
Siri-powered with AI and ML can give more accurate and reliable answers.
Deep learning to accurately analyze user behavior for better results.
Searching for suggestions and optimizing search processes to suggest playlists, videos, and podcasts.
#2 Internet of Things (IoT)
This is one of the most popular iOS app development trends and has been equipped by Apple in almost every domain like logistics, the agricultural sector, Smart City systems, and monitor soil conditions.
What IoT will contribute to iOS app development in 2022?
Efficiently managed security systems, home theaters, climate control, and water supply through an iPhone.
Automates most of the actions while ensuring a completely transparent delivery process.
Easy management of farms and plantings through smartphones and tablets.
Tracking a person's vital signs and even call for help.
#3 Augment Reality and The ARKIt
Apple launched an augmented reality editor; Reality Composer to develop apps even without a 3D design experience. Moreover, with RealityKit one can integrate virtual objects into the real world.
What Augment Reality and ARKIt will contribute to iOS app development in 2022?
ARKit 3 surpasses the limitations of devices while allowing users to use front and back cameras concurrently.
AR along with ARKIt Improves illusion and provides more organic positioning of virtual items.
IOS app developers have allowed users to share experiences. One can easily save and use the AR World Map on various devices while ensuring a multi-user experience.
Assess your business potentials and find opportunities
for bigger success