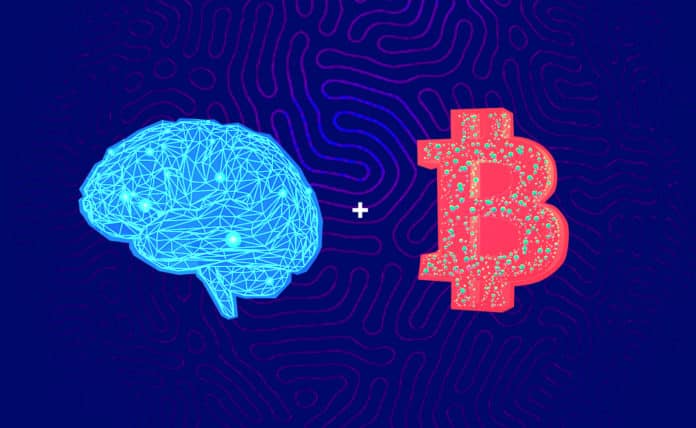 5 AI-Blockchain Projects Inspiring the 2021 and Beyond Market
Blockchain and Artificial Intelligence are two of the most pioneering technologies, having the power to unleash each other's true potential. Although, many tech leaders believe that the amalgamation of both technologies isn't the right choice as it can lead to data leakages during any transaction, data credibility checks, repulsion with data protection regulations, malicious smart contracts, and on-chain data privacy. However, some intrepid companies are at the forefront to turn this could-be blunder experiment into a revolutionary market breakthrough.
Here are 5 filtered AI-Blockchain cases that will definitely mold your opinion of merging these complex and ambiguous technologies, if you are having any second thoughts.
Namahe
A supply chain project powered with blockchain and AI, Namahe develops a secured ecosystem, where companies of diverse segments can save overall costs by many folds on audits while refining efficiency in their supply chains. This unique project has the potency to boost the efficiency of supply chains through AI layers, concurrently scrutinizing the entire supply chain in real-time, spotting for pattern anomalies to identify fraud, flagging the data for review, and potential delays.
AICoin
AICoin, a Singapore-based proprietary trading and Investment Company unravels a fresh concept of merging the token with the lucrative advantages of AI modeling in the fintech segment. The idea behind this project is to engineer such AI models that will discover and trade hidden patterns in most of the liquid cryptocurrency markets. The technology coaxes investors to use AICoin to develop a profitable system for the token holders through 2 opposite but complementary techniques; AI and Blockchain.
Peculium
An entirely decentralized and transparent savings management policy backed with ML and AI, Peculium is introduced with the aim increase profits and savings. It ensures its users deplete the chances of risks that come with today's erratic investment industry. Moreover, it offers users the freedom to easily monitor and manage cryptocurrency assets.
Botchain
As the name suggests, Botchain is a masterly combined project that unfurls the unprecedented features of blockchain and AI. It is not only induced with the decentralized feature but as well as connects the ecosystem of AI bots and software. The project will ease some of the strenuous processes like universal registration, identity validation, and bot audit and compliance capabilities for almost every industry.
Matrix AI
Leveraging technologies like NLP, Matrix AI is another inspiring case study of the perfect amalgamation of blockchain and AI. The project comes with promising features including intelligent contracts, auto-coding, dynamic delegation network, adaptive blockchain parameters, and AI-powered cybersecurity. Moreover, the technology is apt in identifying the latent loopholes and malicious intentions, concurrently guaranteeing efficiency under code red situations with the help of a generative adversarial network.
Assess your business potentials and find opportunities
for bigger success