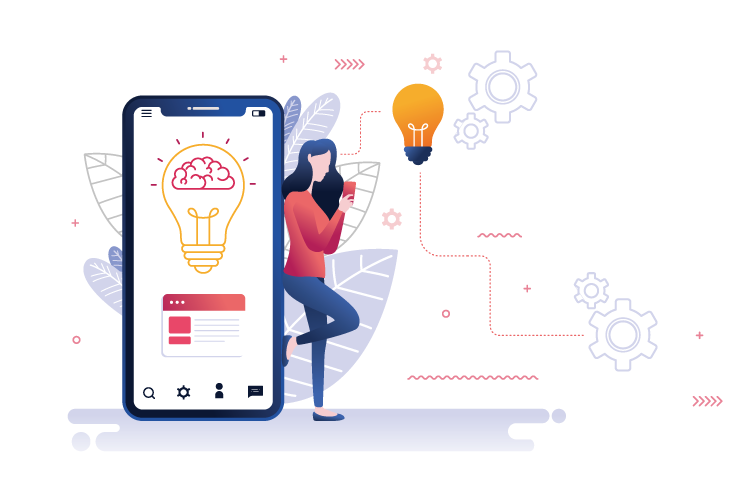 Augmented Retail Experience with Mobile Application Development Services
To stay ahead in the cut-throat retail market competition, mobile application development services have become paramount to improve customer relationships and brand recognition. A decade ago, the first true smartphone, iPhone entered the market and shook the ground through its numerous unbeatable features and processing power. It also introduced a truly remarkable feature which was the app store. This gave companies especially retail opportunity to reach out customers in a more effective personalized and easy way through mobile applications
From gaming, shopping, banking, stock trading, insurance, to retail apps, mobile app development services are on a constant rise. Today, the apps have become so versatile and useful, that without which any company would feel left out.
Mobile vs. Desktop
With the unvarying advances in smartphones and augment in their competences, it is no surprise that most of the users find it easy to use portable mobiles for online shopping because of personalized apps. According to a Monetate e-commerce quarterly report, e-commerce conversion rates have witnessed a paradigm shift towards mobile devices being higher from traditional desktops or laptops. The study revealed that on every device type the average conversion was 3.94% for desktop or laptops while tablets and mobile phones have 5.62%.
Source: Statista
Mobile App vs. Mobile Web
Criteo conducted research in 2018 targeting various retailers from North America. The report revealed mobile retail apps have 3 times higher than a mobile website. Moreover, it also showed that the consumers that download and use retail apps are often more dedicated, loyal, and frequent buyers than those who serve the mobile web.
Biggest Mobile Retail Apps Examples: Starbucks and Burger King
Starbucks, a world-renowned coffee shop witnessed a whopping annual profit of 21% only originated from its mobile app. The mobile application allowed its users to order easily while eliminating the hassle of waiting in a queue. They also added a unique feature of rewarding their customers with points for each order placed via their app through which they can bring free items. The coffee brand has focuses on two major consumer drivers: immediate gratification or as little weight as possible in other words and free products.
Burger King is also a great example of equipping an ingenious loyalty program to lure their customer while making them loyal towards their brand. App developers of the brand have incorporated the potential of AR and its possible applications to enhance customer satisfaction. In a Brazilian store, Burger King motivated their consumers to utilize their retail app in case of scanning any ads from the potential competitors. This gives users points as a reward for their loyal customers with a free whopper.
The technology is upgrading and so does the customers. Today for any retailer, providing a seamless, convenient, and continuous customer experience across each channel has become pivotal for staying competitive in the market. To accomplish so, the Omni-channel approach is receiving increasing importance to unveil the invincible potentials of retail mobile applications.
Assess your business potentials and find opportunities
for bigger success