Big Brands Have Used Big Data Analytics Services and How
Big Brands Have Used Big Data Analytics Services and How
Big Data services are being provided to carry out the process of gathering, categorizing, and converting the huge sets of meaningless data into meaningful insights benefitting businesses with data-driven strategies. Big data also helps in unveiling the hidden patterns, correlations, consumer behavior, and market trends. Today, organizations have realized the importance of big data service and how it can turn a lead into a revenue-generating business.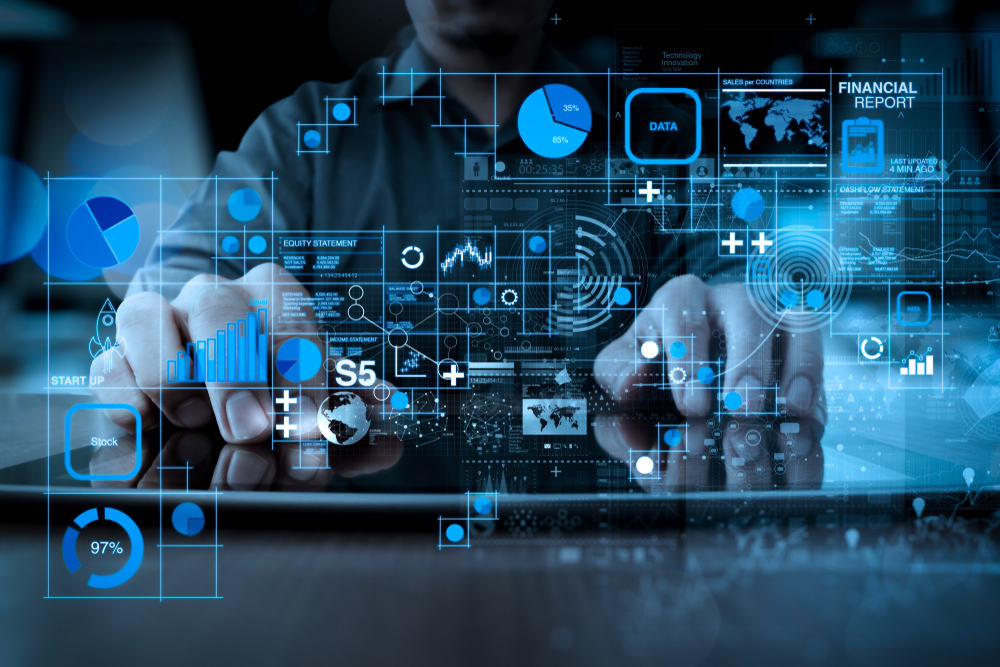 The big data concept isn't new; it has been several years since people have begun to reap lucrative benefits from the technology. There are many companies, which have been using big data for a long time, even before it was even introduced properly to most of the industries. Its primary application has been to gain useful insights, uncover trends, and understand erratic consumer behavior. The process no doubt was lengthy and time-taking as it involved gathering numbers and data on a spreadsheet and manually examining them; today this system has taken a technical form labeled as Big Data and all the data-driven queries can be resolved in seconds.
The Coca Cola Case- Accentuated Customer Acquisition and Retention
Customers are the key to win over competitors. Be it small, large, govt. or non-profit organizations. To sustain the tough market, it is vital to maintain and retain potential customers. Customers have become smarter and know exactly what they want. With the help of big data, one can track dynamic customer-related patterns and trends. Doing so also helps in triggering customer loyalty. It has become easier for the companies to trace their customers' changing buying patterns and thus changing their current market strategies. The biggest example of a company that utilizes Big data for boosting customer acquisition and retention is Coca-Cola. In 2015, the company boosted its data strategy by creating a data-backed loyalty program. In an interview with ADMA, the company's Director revealed that big data has immensely helped them in customer retention.
He said, "Data plays an increasingly important role in marketing and product development. Consumers do a great job of sharing their opinions with us – either by phone, email, or social networks – that allow us to hear their voice and adjust our approach. We often talk about why we have two ears and one mouth – it's better to listen more than we speak. This holds true with our approach to consumer input. Data is also helping us create more relevant content for different audiences. We want to focus on creating advertising content that speaks differently to different audiences. Some people love music. Other people watch every sport no matter what time of year. Our brands are already visible in those spaces, and we're working hard to use data to bring branded content that aligns with people's passions."
The Netflix Case- Enhanced Advertising Programs with Better Market Insights
Big data has the potential to understand customer expectations, the company's product differentiator, and product lines to create powerful and engaging marketing campaigns. It's the naked truth that many companies have duped their millions just to run single advertising which isn't fruitful. Lack of consumer research can not only lose money but also customers. However, big data eliminates all the hurdles and offers a more targeted and personalized campaign that ensures success. With the help of predictive analytics, companies can define their targeted audiences and pass messages accordingly. Netflix is the biggest example of using big data for targeted adverts. The brand has over 100 million subscribers allowing them to collect a humongous amount of data. The channel sends suggestions based on consumer preference by analyzing their previous history.
The UOB Bank Case- Risk Management
The ambiguous market trends and highly risky business environment calls for better risk management programs. For any business regardless of the size, a risk management plan is a critical investment. It demands an efficient strategy to foresee an unpredictable risk and mitigating it before the business falls apart. Enterprise risk management is more than just an insurance policy and thus companies today don't take this process for granted. Big data helps in collecting the internal past data to produce clearer insights to notify the loopholes, blind spots, and potential risks.
Singapore-based UOB bank has become the biggest example that uses data-driven risk management strategies. The system helps the bank in quick decision making and resolve queries in few minutes that typically takes 18 hours.
Today, business giants such as Amazon, BDO Global, and General Electric are adopting Big data analytics services to conquest the dynamic market and win over existing and potential customers. To outshine this fierce and fast-paced market competition, businesses are battling for quick and agile decision-making strategies and Big Data is the trump card.
Is your big data strategy ready yet?
Assess your business potentials and find opportunities
for bigger success