Big Data Facts for 2020 and its Future Trends- Part 2
The second part of the two-part infographic series on Big Data facts and its upcoming trends sheds light on the use and users of the technology. It talks about the rising scalable economy run using big data to increase manifold in a couple of years.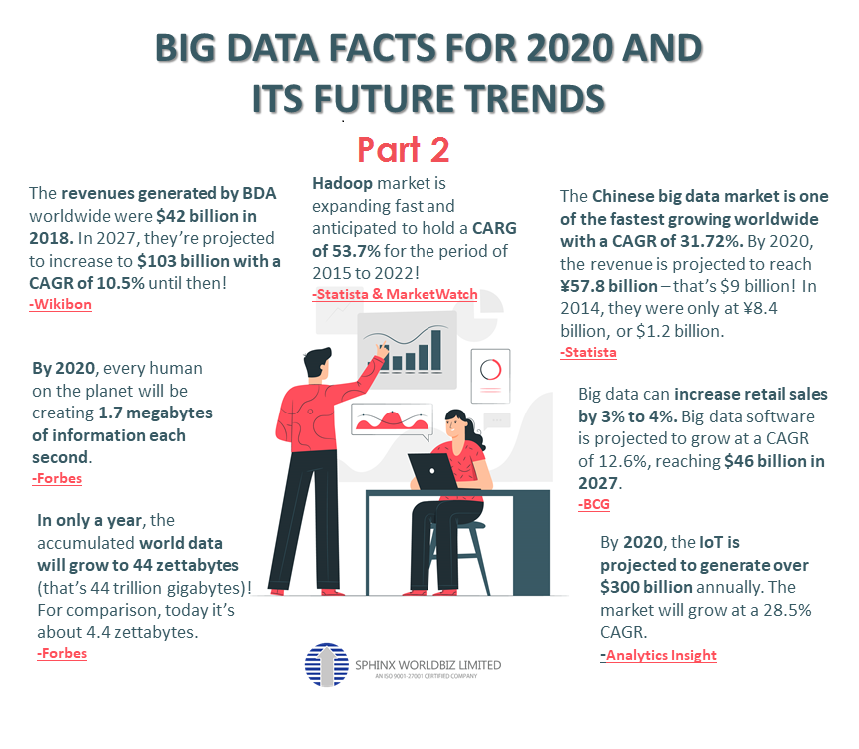 The implications of the use of big data would mean, according to many pieces of research, that would be varying, impacting human lives and enterprises in a deep way. It is estimated that 2020 will see a massive revenue generation of $300 billion as an annual tradition using IoT and the market will grow at a 28.5% CAGR. Not only IoT, but the Hadoop market is also in the fleek and is anticipated to hold a CAGR of 53.7% for the combined period of 2015-2022. In terms of data generation, the figures are quite astonishing. According to a Forbes report, by 2020, every human on the planet will be creating 1.7 MB of information each second.
Assess your business potentials and find opportunities
for bigger success