Big Data Facts for 2020 and its Future Trends- Part 1
Big Data has matured as a technology since the time it was first introduced and was brought into action by the developers. Big Data has elevated to a stage where the technology has turned into a phenomenon and has started generating a considerable amount of revenue.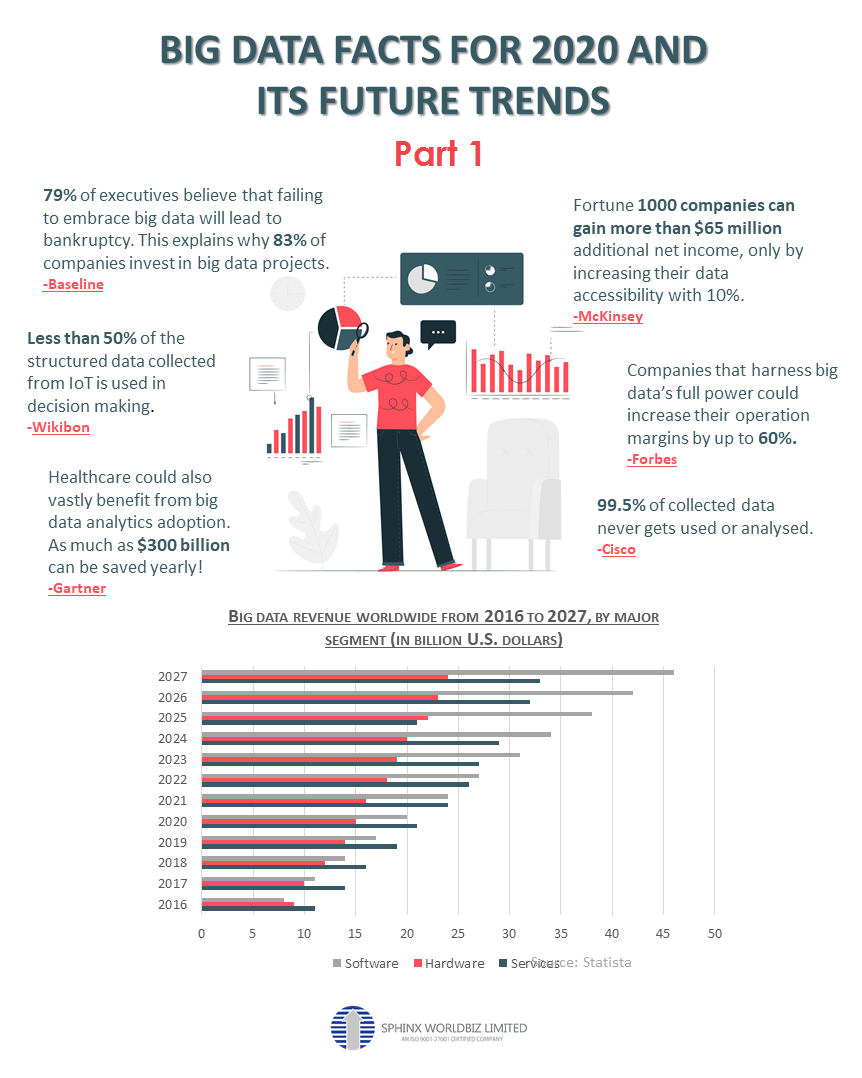 According to several pieces of research, big data has increasingly become a necessary tool for organizations to function more transparently, and owing to this approach, about 83% of the participating companies have invested in big data projects. A McKinsey study reports that Fortune 1000 companies can gain an additional $65 million to their net worth if they increase their data accessibility by 10%. With statistics and information like this, the infographic means to shed light on the rising demand and trust of organizations in this technology. Part 1 of the two-part series lists data that also shares how data is an invaluable asset for both global enterprises and the end-users. It also implies that the lack of data accessibility also means that businesses can also go bankrupt, hinting towards a catastrophe if big data technology isn't put to optimal use.
Assess your business potentials and find opportunities
for bigger success