Business Intelligence Stats: 2020 Trends, Data, and Market Forecast
Be it a big or small company, Business Intelligence solutions have become an indispensable asset for more inclusive and IT-enabled processes. Since, its inception in the early 1990s, technology has evolved in every bit enabling extrapolate business opportunities to initiate on-the-spot decisions that upsurge revenue, productivity, and growth. In the above Infographic, discusses surging trends, data, and market forecast of the BI industry making a significant makeover in 2020 and beyond.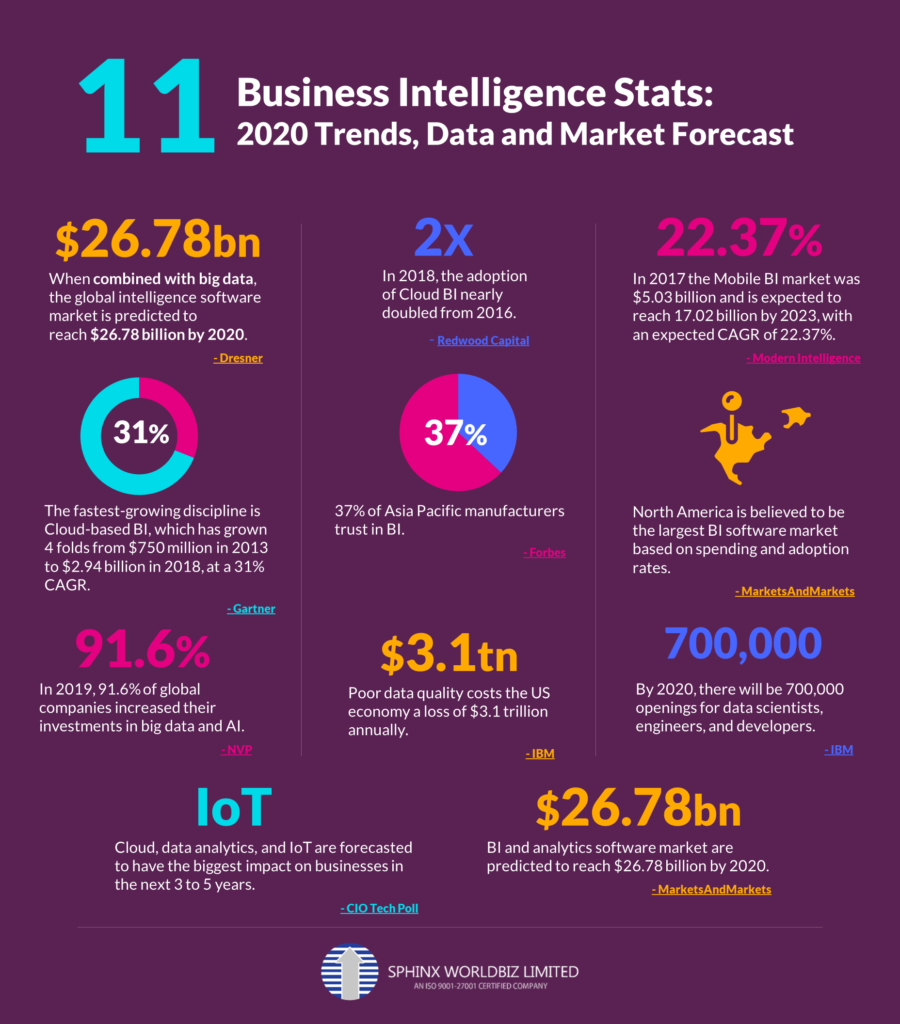 The introduction of digital technologies has pursued companies of different verticals to stay abreast of the latest technologies and trends to stay ahead in the market. 2020 will witness the amalgamation of these technologies and their features with BI. According to Dresner, the global intelligence market is forecasted to reach $26.78 billion by 2020, when combined with big data. Redwood Capital in their reports revealed that cloud-integrated BI nearly doubled in 2018 from 2016 while according to NVP, 91.6% of global companies increased their investments in big data and AI, in 2019. Global companies are undertaking BI as their integral process to leverage large data sets for deriving worthy information to boost sale intelligence. When are you?
Assess your business potentials and find opportunities
for bigger success