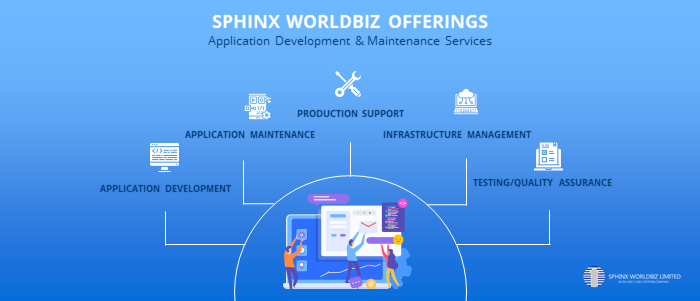 Application Development & Maintenance Services Offerings
Application development and maintenance services have become a game-changer for organizations to attain digital ubiquity. Sphinx Worldbiz limited offers mobile application development and maintenance services compatible for companies of any size and service to help them transform end-user experience, create new revenue channels, developing business innovation, and target potential, and existing customers, consequently. The infographic shows mobility services fall under the application development and maintenance services to achieve a 99% bug-free application. It starts with understanding the customer prerequisite and further providing application, application maintenance, production support, infrastructure management, and quality assurance.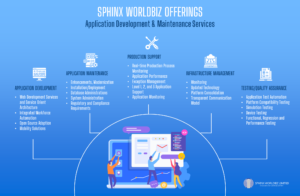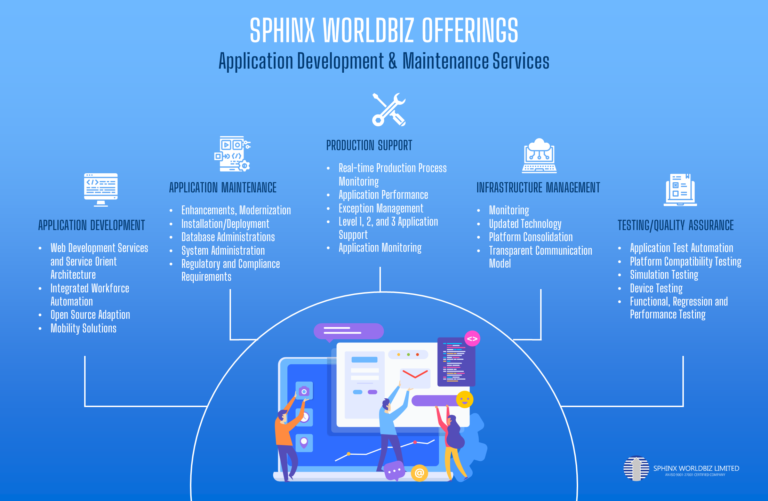 Our services also include personalizing and automating internal business processes that can address common business challenges in real-time, transparent communication among diverse platforms, drive innovation. Today, companies are facing fierce competition, and to be on par, robust applications that are scalable, secure, and easily maintainable are the only way out.
Assess your business potentials and find opportunities
for bigger success