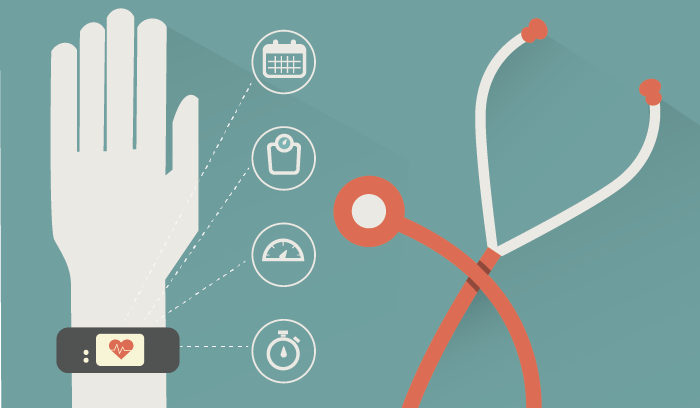 Digital Transformation Solutions in Healthcare: Pacing Towards Digital and Connected Services
Digital transformation solutions have morphed almost every vertical but healthcare is among those who can't afford not being digitally updated. Digital transformation of the healthcare sector has and can radically change the entire patient-engagement model, record system, health services, reducing human error, and streamlining physicians' work. As per PwC reports, surging digital technologies are modernizing the landscape of the healthcare industry to ensure sustainable growth and delivering amazing patient care.
Surging Digital Transformation Solutions Trends Impacting Healthcare
On-Demand Healthcare will be on High Demand
On-demand simply refers to consumers who want a commodity or service at their own convenience, on their own time, and wherever they happen to be. This same will imply on healthcare sector where patients seeking on-demand healthcare services will rise exponentially. In research done by DMN3, more and more consumers are going online to receive medical information for the following reasons:
38% research hospital and medical facilities.
47% of research doctors.
And, 77% book medical appointments.
But the question lies, is the healthcare sector aware of all this? If yes, are they working in this context? According to Digital Intelligence Briefing 2018 digital trends, only 7% of healthcare and pharmaceutical companies had gone digital, compared to 15% of organizations in other sectors, meaning the adaption is slower. Healthcare institutions need to pull up their socks in order to cope up with the surging digital demands of patients and medical staff.
The Emergence of Big Data in Healthcare
Big data in healthcare has the potential to maintain patients' records with a lower rate of medication errors. Moreover, technology can flag any contradiction between a patient's health and medicinal prescriptions. Big data and predictive analytics could help healthcare institutions forecast patient admission rates helping them allocate the proper staff to deal with potential patients and their needs. This will not only save money but also trim down emergency room waiting times, especially during an understaffed problem.
Virtual Doctors Right at your Service
Be it any startup or pharma giant, everyone is planning to adapt on virtual reality and there are figures to back them up. According to Grand View Research, global virtual and augmented reality in healthcare market is forecasted to touch $5.1 billion by the year 2025. VR has proved to be way safer and efficient for those who are suffering from chronic pain. As per the reports of CDC, in 2016 alone in the US 50 million of adults were suffering from the same. Moreover, VR technology is being used for treating anxiety, post-traumatic stress disorder, and stroke.
The Rise in Demand of Wearable Medical Devices
In the digital age, patients will be more focused on prevention and maintenance and seeking information about their health more frequently. Many people have turned towards wearable medical devices to keep a regular track of heart rate sensors, sweat meters, oximeters (monitoring the amount of oxygen, blood sugar levels, and, exercise trackers. According to Market Watch, the global wearable medical device market is forecasted to exceed above $27 million by 2023, a quantum leap from almost $8 million in 2017. Moreover, a study conducted by tech.co reveals that wearable medical devices and healthcare apps for preventive care could save the U.S. healthcare system near to $7 billion per annum.
Digital transformation solutions can help in developing interconnected processes and systems aiding healthcare staff with greater precision and efficiency. The positive effect of digital solutions in the healthcare sector is inevitable as they cater to a plethora of advantages to medical staff and patients. Artificial intelligence (AI)-backed medical devices, telemedicine, and blockchain electronic health records are just a few existing examples of digital transformation. However, the actual potential of surging technologies and how they will improve the healthcare sector is yet to unfurl.
Assess your business potentials and find opportunities
for bigger success