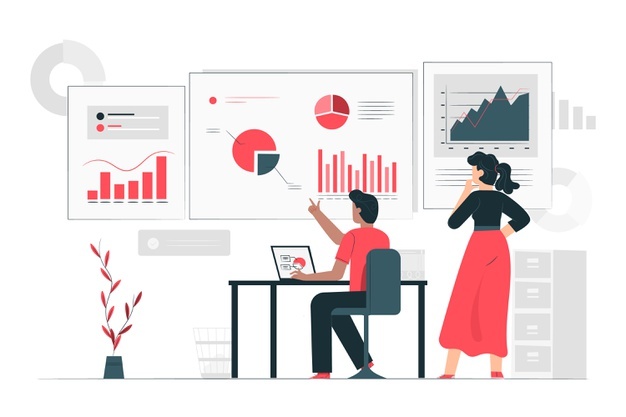 Data Analytics Services Can Help Revise the World Functionality Post COVID-19
Data analytics services have come out to play a role more than it was expected from it or anticipated in the times of Coronavirus pandemic. Humongous sets of data that are hard to manage and understand by human minds, data analytics services have not only made it easy to access but allowed enterprises to boost simplicity and agility through data management.
Government, policy-makers, companies, and other entities across the world are making every effort with Big Data and data analytics services to forecast where the virus will attack next, track the virus spread in real-time, unveil medications that may put a halt to COVID-19, and much more. This won't end here as data and analytics will continue to disrupt market trends including visualisations, developing mathematical models, and training neural networks.
In other words, get ready for the new world that will swear by the possibilities offered by data analytics services. Let's see how:
Advancements in Streaming Analytics
Advanced visualisation has helped researchers and governments across the world to closely watch day-to-day changes in COVID-19 and make decisions accordingly. Moreover, observing correlation among multiple factors ensures decision-makers to weigh against and understand the impact of the pandemic. Many institutions are working vigorously with a colossal amount of data along with visualisation to understand how this virus came into existence and spread across the world. Indeed, it's too late and damages have been done but post COVID, it will declare an emergency way earlier.
Cloud Adoption
The emergence of the COVID-19 pandemic has left no choice for companies to take cloud adoption for granted. Cloud has been here for a while now and yet some organisations have been constrained to migrate their business operations on cloud. And above all that, data science often sticks to on-premise infrastructure while working on their mission-critical projects. The pandemic has hit such work infrastructures while bringing work from the home structure and accessing everything on the cloud. This transfer of all active projects to the cloud and collaboratively working from remote places will bring flexibility and robustness into the organisational models.
Robust Natural Language Processing Solutions
Fake news and misleading messages have abounded on social media amid significant chat applications. The pandemic has fuelled these malicious acts by bringing up a lot of confusion among people and distorting government messages. Multiple steps have been taken in this edge by companies like YouTube, that have deduced the recommendation of conspiracy theories while WhatsApp has the limited users' capacity of sharing on one go. However, these baby steps taken by leading companies haven't eradicated the roots of fake news from social media platforms because of its exhausting nature of natural language processing. Therefore, data analysts and researchers are trying creative solutions to accurately identify fake news and their source without human help.
Unquestionably, today we can receive COVID-19 updates daily, but the facility of getting instant information has only started in the last few months. Above and beyond, real-time data is still not here because of the lack of incorporation on electronic health record systems. Post-COVID, organisations, and governments will join hands together to build such an ecosystem that will empower the data science community to bring more value with real-time information and warn organisations like WHO about such outbreaks before it turns into a fatal and global pandemic.
Assess your business potentials and find opportunities
for bigger success