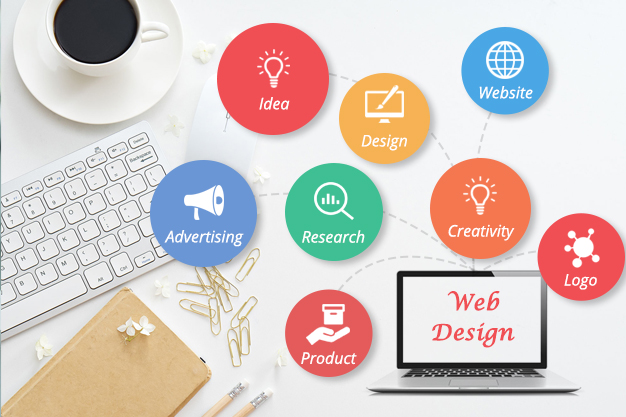 Few Clever Ideas You Learn Only by Hiring Dedicated Web Designer
When it comes to creating a website design for your brand, it takes months and plenty of hours to get fruitful results in hand. And even after that, you cannot guarantee sustainable growth. The thing is, beauty is not the only factor that takes you to the next level. Technically, a single element cannot make you succeed. You must have everything from a compelling design, thought-provoking content and desired functionalities to a positive user experience. This generates the need to hire a dedicated web designer who can add beauty to your brand website with his technical skills and creativity.
If you will be attentive towards what is lacking in your website where your competitors are doing well or what are the functionalities that you can enrich, you will very soon get profitable results. The designers of a reputed web designing company are good enough in matching up all these flaws.
Here is the checklist of the basic traits that a good designer can add into your website-
Fast-loading Designs
No matter how much pretty design you are having, it is useless if it does not have quick access to the users. It is obvious that a visitor will not love to stay more than 3 or 4 seconds. If your page is taking more time, users will certainly bounce back to some other link. The rule of thumb here is, the less little one has to read, click on or remember, better he will evaluate what has been presented to him. The dedicated website designers are the master of this tactic.
Easy to Read Content
Readability is an essential aspect of your website because users are coming to gain some information about what you are offering. If they need to make efforts in reading the font, there are fewer chances they will choose your service. Unfortunately, they might not visit you again.
A good idea to avoid these situations is to follow few smart tips like-
Prefer professional fonts instead of the fancy one
Use sufficient contrast between text and background
Play with colors but not at the cost of readability
Try not to use more than three typefaces
Give break to visitor's eyes with the right font family
If the users are not getting what they came for, why they will stay with you? It's fairly simple. If they get what they are looking for, it is good, and that too in the first insight. This is what a perfect website design is meant to provide.
Uniqueness in Every Element
Innovation is the key to outshine your personality. If the visitors coming to your page do not find anything captivating enough, there are fewer chances they will show interest towards you. Actually, there is always a scope for improvement and adopting new opportunities is the pathway towards picking fresh ideas. The best part of hiring dedicated web designer is that he will add beauty in every piece, no matter if you are doing a facelift to an existing design or creating from scratch.
Ease of Navigation
You surely want a visitor to reach every page of your website. To get the same, it is necessary that he must find everything at the right place so that he need not do much effort to explore what he is looking for. A skilled web designer ensures not to leave any gap in between and in turn improve the user experience.
Summarized Gist
As discussed in this post, there are multiple aspects that count to bring the fresh and modern website design for your business. The only requisite is to know what your website genuinely demands. For that, you can hire a dedicated web designer from Sphinx Worldbiz who possesses all the necessary skills of the domain. He can shape your site into a more manageable and appealing web solution.
Assess your business potentials and find opportunities
for bigger success