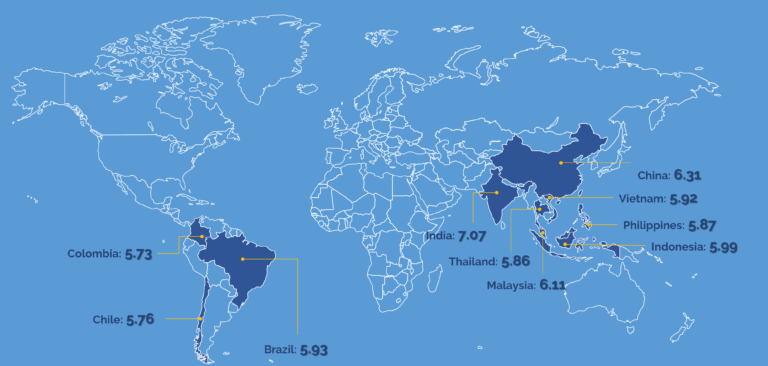 Global Outsourcing Industry: A win-win approach to Rule the Business World
Days are long gone when outsourcing services were valued only to curtail production cost. Today, the term has a glorified meaning, a global phenomenon for industries to gain an upper edge vis. a vis. the end-to-end business strategy. Outsourcing application development has become a prerequisite for IT industry and has only proved beneficial as more domain experts have been roped in and efficiency and productivity has increased tremendously. This makes the equation for both, the companies availing the services and the vendors open doors for technological innovations in collaboration. The outsourcing industry worldwide is currently being ruled by developing countries like India, China, Malaysia, Brazil, and Indonesia.
According to a 2018 Statistic study, the size of the global outsourcing industry has reached $85.6 billion from $45.6 billion in just two years. For many people outsourcing is a synonym of BPO and data entry but this doesn't stand true in the current age as there is more to outsource than just voice support and backend services. Mobile application development, mobile application maintenance, data center operations, system support, disaster recovery, network operations, database administration, web hosting, and web operations are surging outsourcing services.
As a result, over 37% of businesses are planning to outsource more application development work in the near future. The fast-evolving market has led to fierce market competition and outsourcing services has become a hope to leapfrog the competition. Some of the future outsourcing trends are predictable, while some may surprise us in the times to come.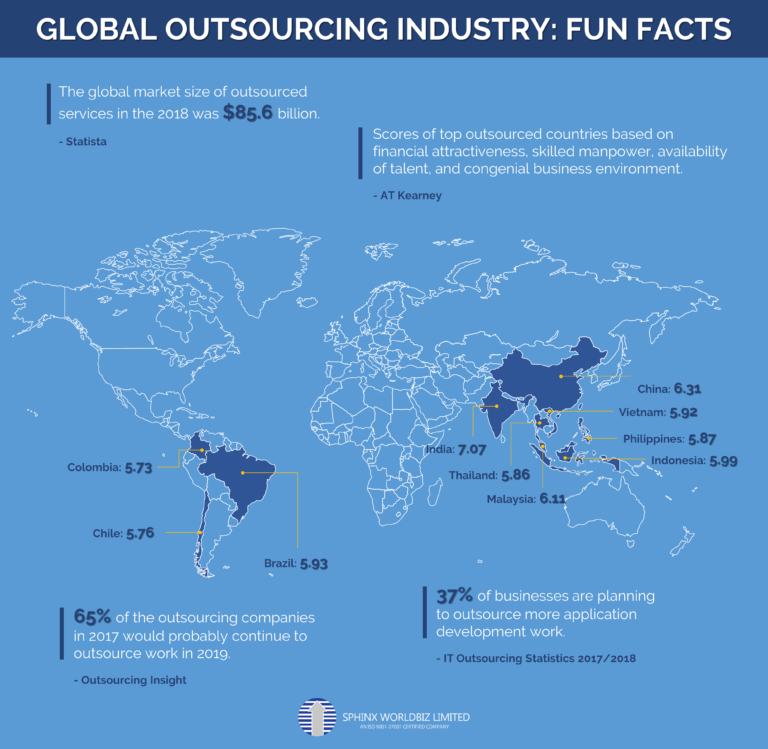 Assess your business potentials and find opportunities
for bigger success