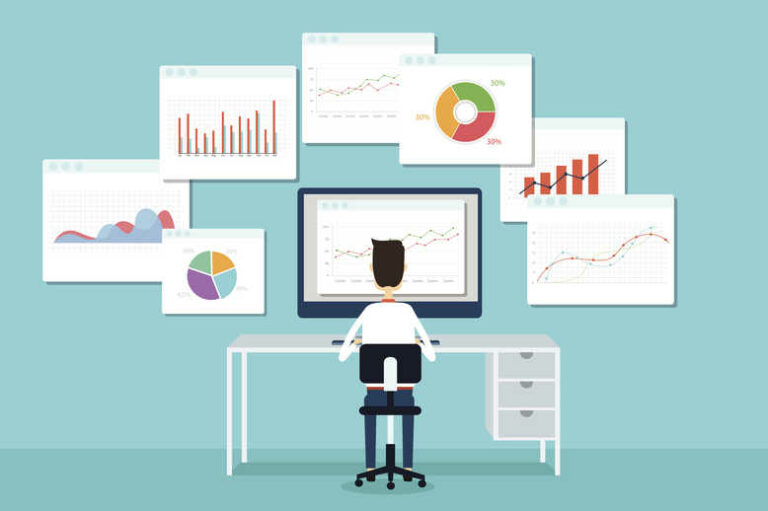 How Your Small Business or Startup can Make Big Decisions with Big Data
One of the biggest myths surrounding the IT world is that only big companies like Facebook and Amazon can make big decisions from big data. However, this isn't true as a company with the smallest budget can exploit the vast opportunities of data collection and analysis varying from targeting potential data streams, to using the various cloud services.
Gathering and Filtering the Right Data
The current generation enterprises despite their sizes and types are burdened with humongous amount of data quantity more than ever. This unfurls chaos along with the advantages as the data needs to be prioritized and filtered befitting your business's surging demands. Keep that in mind that in order to yield the greatest data insight, big data does not necessarily have to process every available data as it will not only incur extra cost but also will be a total waste of time and resources.
For startups and small-scale companies, one must hone in on data streams to accomplish various business objectives. Small-budget companies can better use of their resources by restraining the scope of data projects. This will enable them with the collection of data which is pertinent, relevant, and then take action on it while growing the business. To get started, you can opt for Google Trends to develop a more focused keywords idea and region-specific metrics that benefits your business in unprecedented ways.
Develop an Appropriate Data Science Team
Bigger brands have enough capital to invest in developing large teams of data scientists. However, for small budget companies, obviously avoid such things. Therefore, it is important to work on the complementary strategy to make efficient use of the existing business model while making the best use of data into professional terms. This will help a company to conduct data science experiments and research to later use them in shaping and developing the overall data strategy. Unlike large companies, the requirements of a startup or small-scale company are likely to be minimal therefore hiring a part-time data scientist or even an intern will act best for your company's interest. This will also help the company to enjoy a diverse and cost-effective assortment of software and big data streams.
Big Data as a Service (BDaaS)
Big data as a service is a wide subject with the inclusion of a range of functions. There is a growing number of BDaaS options for small businesses and startups to use and one of the best-known iterations is Amazon Web Services (AWS). It helps small-budget companies to use cloud storage that is more affordable, reliable, robust, scalable and secure as compared to several on-site physical options.
Big Data and Social Media Altogether
Big data with social media has helped companies to reap lucrative benefits of social media data mining, from various sources like Facebook, Instagram, Twitter, LinkedIn, and many other social media platforms. This helps companies to gather, analyze, and scrutinize data vis-à-vis social media users to comprehend buying behavior, market trends, interests, reactions to deals and promotions, and many more. Understanding important patterns will further lead to developing more précised and relevant marketing campaigns targeting potential marketing segments.
Assess your business potentials and find opportunities
for bigger success