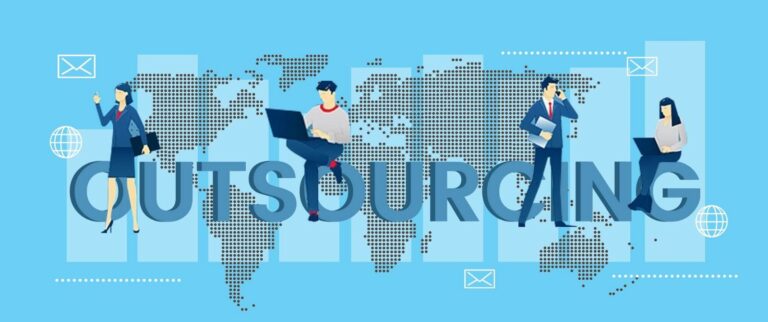 IT Outsourcing Services: Top 5 Companies and their Inspiring Stories
Be it a small, large company or a startup, today companies of different sizes and domains are opting for outsourcing services, with India and China being at the forefront. Here are the five top companies that, at present are reaping best of benefits from outsourcing companies.
Apple
Apple outsources most of the IT and mobile development activities to a Chinese outsourcing company, Foxconn. While it is most convinced that the company would not be able to sell its exclusive products like iPhones and iPads at a rational price were it not for outsourcing companies.  As a result, the company is often criticized by its home country for outsourcing most of its production to overseas companies.  On the contrary, Apple claims a huge shortage of skilled and experienced workers in the United States. The company states that the production which takes only 15 days when given to outsourcing companies could take up to nine months for them only to find experienced employees in their home country.
Microsoft
Microsoft, a technology giant decided to expand its software development operations in 2010 and thus signed a 3-year outsourcing contract with Infosys Technologies in India. The contract included activities and services like IT help desk, and application support, and desk-side services. Microsoft was so impressed by the results that today it is in tight partnership with the Indian BPO industry and outsources most of its tasks to India. Moreover, in the wake of cybersecurity challenges in the country, Microsoft increased cybersecurity investments in India.
American Express (AMEX)
American Express (AMEX) can be considered as one of the early companies that invested in Indian outsourcing companies. AMEX first decided to outsource its back-office operations to Indian outsourcing companies and commenced its Financial Center East in New Delhi in 1994. Today, most of its tasks and development are offshored to IT companies in India and the Philippines.
Cisco Systems
In the year 2010, only one-third of Cisco's workforce consisted of overseas workers. However, in the past 4 years, the figures have seen a radical increase to 46% of the company's total workforce. India and China are at present the utmost beneficiaries of Cisco's decision to assign a larger percentage of its operations overseas. The company has invested over $150 million to Indian outsourcing companies. India is the only destination where Cisco outsources product and software development tasks altogether.
IBM
The fact that IBM at present employs the majority of employees in India than its home country the United States highlights how interested the company is in developing a global workforce. The giant brand currently employs more than 130,000 people in India, while only 100,000 people at its American locations.
Many companies prefer and often keep their outsourcing businesses confidential to a certain degree; hence it becomes difficult to trace companies which are using outsourcing services the most. Nonetheless, aforementioned five companies those are at the forefront of vis-à-vis IT outsourcing services gives a rational understanding of why global companies are increasingly opting for outsourcing services. It not only helps in keeping low costs but also gives higher profits by selling goods at an affordable price that would have otherwise been not possibl
Assess your business potentials and find opportunities
for bigger success