Is Software Development Flourishing in 2022?
Is Software Development Flourishing in 2022?
We sometimes take for granted applications that enable you check your bank account balance on your phone immediately after making a transaction using PayPass technology or apps that wake you up every morning. However, the fact is that those applications that make our everyday lives simpler were mostly shaped by software engineers. In addition, software developers are the ones who came up with the modern technology you can't live without. Therefore, if you're asking whether there will be a need for software developers in the near future, the answer is yes since software powers today's society, and this trend doesn't appear to be slowing down anytime soon. So let's look at software engineering in the future.
Major Sectors for Software Development
Software engineering was a specialty of IT firms a few decades ago. Nowadays, technology is used by practically all businesses. It is not surprising that more and more businesses are becoming digital because of the outbreak, relying on their websites, computer-based software, and applications to maintain their prosperity. Many industries, including finance, marketing, healthcare, security, research, and government, use software programming. Furthermore, according to studies, software development will increase in the coming years and diversify into other industries.
Below, you can see how technology has an impact on certain crucial businesses.
Health Industry: Software engineering is significantly assisting in the collection and processing of health data, ensuring optimum illness diagnosis and prevention. And even more cutting-edge medical innovations are predicted to be developed in 2022.
Online learning: The market for eLearning has already surpassed 370 billion US dollars, and it is expected to continue to increase beyond 2022.
E-Commerce: Online purchasing follows the same rules. Online purchasing is becoming more and more popular; by 2023, it's expected to generate 6.3 trillion US dollars. E-commerce software development is currently among the most popular fields for software engineers as a result.
FinTech: Currently, there is a boom in both online and mobile payments. Recent data shows that 66.7% of banks work with FinTech to develop new services for their clients. There will be 10,755 FinTech companies in the USA alone by the end of 2021.
It is clear from this that programming is influencing practically every aspect of daily life and business. How should software developers interpret this? The staggering rise in compensation and the ambition of many illustrious companies to hire people worldwide.
Software Developers vs. AI
Of course, as technology has advanced, more and more work have been mechanised. As a result, more mundane duties are being given to machines. It's for this reason that many people wonder whether software programmers will be replaced by AI in 2022 and beyond. It will take a lot longer for computer algorithms to get to the point where they can vie with humans in writing similarly good code. Therefore, put your faith in the numbers rather than the science fiction films.
Prospects in Numbers for 2022
As we've already said, developers of all levels have a boatload of opportunity on the job market in 2022. Around the world, there are around 26.9 million software developers (about 4.3 million in the US and over 6 million in Europe). Additionally, the need for software developers is expected to expand by 22% by 2029, according to the US Bureau of Labor Statistics, implying that there will be plenty of job opportunities for competent software developers.
The global software development industry was estimated to be worth 429.59 billion United Arab Emirates dollars in the previous year, and it is anticipated to grow by up to 11.7% between 2022 and 2030. (According to CAGR).
It's obvious that earnings are increasing when it pertains to salaries. For instance, this year's average US programmer compensation is close to $120,500, compared to $84,300 in 2018. The highest wage ever was already reported in Dice's 2022 Tech Salary Report, and we predict that number will rise.
Full-stack developers and back-end engineers, two tech occupations that will continue to be in great demand in 2022, are listed as the hardest to apply for. DevOps, front-end development, application development, and engineering are other popular job categories. It's also important to keep in mind that the age of academic degrees will soon be coming to an end. As a result, talents and expertise will be given greater emphasis by recruiters than academic credentials.
What about the most widely used languages? The top three PLs that employers will continue to want from job prospects in 2022 are JavaScript, Java, and Python. Additionally in demand are the languages C, C++, and C#.
Future Prospects in Software Engineering
The technology industry has the greatest level of innovation-related desire overall. Because of this, there is a significant need for software engineers.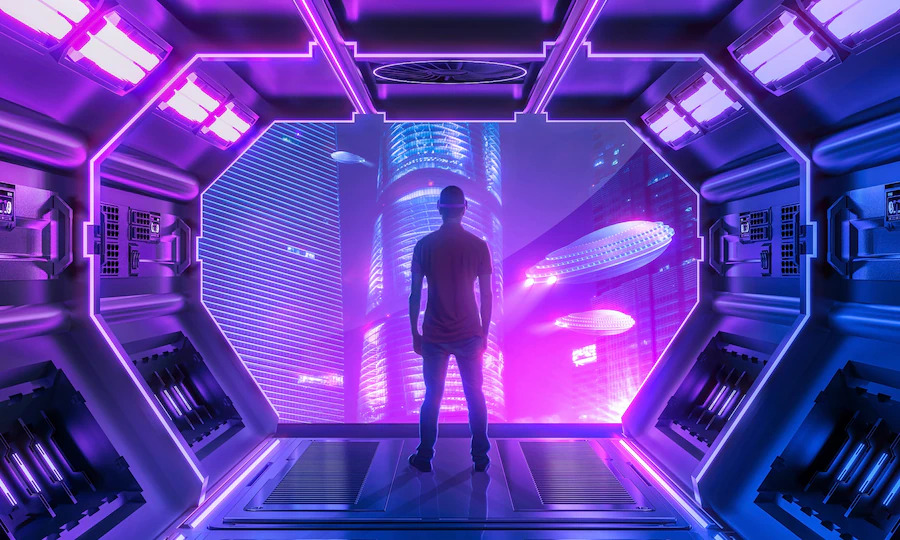 We therefore highlight some of the most astonishing emerging trends that are predicted to have a significant impact on the future:
Cloud-based services: For the majority of organisations, migrating to cloud-based services is practically required. Implementing cloud-based technology has a number of advantages, including reduced costs, improved security, and ease of use, more flexibility, and a chance for hassle-free collaboration.
Additionally, the majority of cloud-based services include cloud analytics, which is beneficial for businesses that require it. Cloud computing, however, has been here for a while now. Cloud engineers have never been more in demand than they are right now. Companies like Facebook, eBay, Fitbit, and General Electric have completely shifted to cloud-based services, inspiring many other businesses to do the same.
Artificial Intelligence: At the moment, Artificial Intelligence (AI) is all the rage. Our lives are made considerably simpler by voice assistants, chatbots, and several other AI-enabled products. And all that it appears to be is the "Promo version" of AI skills. In the coming years, AI is expected to automate routine operations, carry out intricate analysis, and lessen human error.
Blockchain Technology: Blockchain technology is what powers the growing bitcoin industry and keeps it functioning smoothly. While being commonly employed for vehicle sales, real estate purchases, and intellectual property transactions, the blockchain aids in creating a skilful balance between businesses by employing both security and transparency.
Cybersecurity: The cybersecurity business appears to continue to grow in the near future, which is not a surprise. It will continue to be a crucial piece of technology for big businesses who want to safeguard their sensitive data from hackers.
The Major Reasons to Choose Software Development in 2022
We can see that software developers are a constant. One of the most appealing aspects of becoming a software developer is job stability. It is reasonable to assume that Java specialists will have good work chances this year because of the rising dependence on technology and the shortage of trained developers. Additionally, they will have more discretion over the industry they choose to work in. Simply said, you can easily go to the education or entertainment sectors if banking systems or serious scientific software aren't your thing.
Along with work stability, a profession as a software engineer draws in a lot of individuals thanks to competitive pay rates. For instance, Indeed estimates that the average US Java developer pay for this year is $112,181 plus an extra $4,000 in compensation. Additionally, the income might significantly increase based on your seniority, speciality, and the company you work for. For instance, Silicon Valley's tech behemoths like Facebook, Google, and Apple currently pay more than $150,000 annually.
The flexibility that software development often provides is another argument in favour of it. A job in software development does not need relocation to tech hotspots or a "boys-only" atmosphere. These days, businesses (large and small) recruit qualified workers irrespective of gender and permit remote work. It means you can effortlessly divide your work hours in accordance with your lifestyle and maintain the ideal work-life balance (in 2021, more than 4.7 million developers were working remotely at least half the time).
Another benefit is that this year, you can enter the software development field without a college degree. Since more businesses now hire developers with non-academic credentials than they did the year before, there shouldn't be many obstacles in your path if you're a talented and committed professional.
Last but not least, a lot of people are inspired to work in the software development industry. You have a lot of power when you know how to code, and you can create something important. With that, you won't have to spend your days sitting at your computer programming; instead, you could interact with customers to gain insightful feedback and work with your team to improve your "product."
Parting Thoughts
There has never been a better moment to get engaged if software engineering is something you're thinking about. The year 2022 has great career possibilities for developers in this quickly expanding industry, along with some of the best pay scales. The need for software engineers is expected to increase by 22.2% by 2030, according to the Bureau of Labor Statistics (BLS), and there are now roughly 250,000 open positions globally. In the following years, 409,500 jobs are expected to become available. It is made possible by the fact that the tech industry is continually evolving and that new technologies like artificial intelligence (AI), blockchain, progressive web applications (PWAs), low-code development, and cybersecurity are all expected to increase the number of employment positions. As a consequence, this occupation has a promising future.
Other benefits for software developers include freedom, a pleasant working atmosphere, interesting projects, and rather quick advancement. If a software engineer has great analytical/communication skills and the capacity to think creatively, they can advance up the professional ladder and become seniors in 3–7 years. So let's get right to it. Shall we?
Assess your business potentials and find opportunities
for bigger success