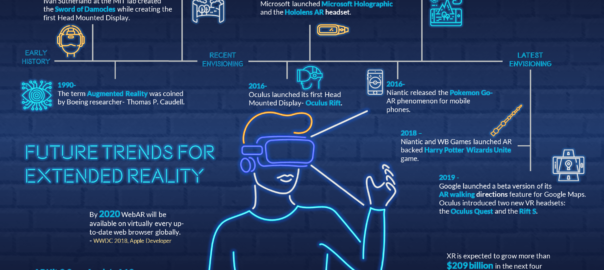 Must Have Qualities in Software Development Outsourcing Vendors
According to a 2018 Deloitte research, 38% and above of IT services get outsourced by organizations. Another study by Statista claims that the outsourcing industry world-over earned $88.9 billion a year before. This establishes the role of collaboration with the right resource augmentation company. Over the years, many players have surfaced globally offering outsourcing services and that makes the competition to reckon with and honestly, quite stiff. Largely, developing countries across continents offer such services as the cost of labour is lesser compared to the counterparts in developed nations, the infrastructure is faithful and the experts come in plenty. Moreover, the bigger thing to focus on is that a team is dedicatedly working for your projects overseas beating all the geo-cultural barriers. To zero down on the best player offering software outsourcing services the infographic comprehensively discusses the focal points to keep in mind:
SOLID SKILLS entail the QA and comprehensive and modern R&D facilities, experienced resources with relevant qualifications, market understanding, and expertise, compliance both regulatory and ethical, certifications and accountability.
Along with these, some SOFT SKILLS are also required like a cooperative streak in the teams regarding 3rd party QC and within themselves, proactive attitude, customers' trust, etc. There are, however, other facets too which need to be kept in mind while selecting an ideal vendor. Here goes:
High-Quality Recruitment Process
Recruiting the right talent is pivotal to gain more profits with lesser risks. The ideal outsourcing vendor should have a bench full of skilled employees that are ever-ready to provide dedicated support service. It should have dedicated R&D and QA centre that has analyses capabilities and should be flexible enough to understand dynamic client requirements while bringing eligible resources on-board.
Transparent Communication Process
As they say, good communication is the key to quality development; hence a clearer communication policy is something to focus on. Many software outsourcing companies have layers of management between them and their clients which sometimes result in distorted end messages. Therefore, transparent communication channels are imperative to rule out any ambiguities while you are put in direct communication with the developing team.
Continuous Training Program
For any outsourcing vendor, it is important to upgrade their employees' skills by giving optimum training regularly. The information technology world is impulsive as it faces regular complex updates. Therefore, it is smart to work with a vendor that has extensive knowledge of the market and trains its resources accordingly before it becomes too late. The services should not only be competent with skilled resources but should also have a lucrative client-centric outsourcing format to benefit both- the customization of solutions and enterprise product engineering.
Comprehensive Working Model
Every company has its own working model which defines its competencies to offer quality operational support and services to outsource. Choose a company that has scalability as a business offering to redefine the projects with automation and technology. Also ensure that the outsourcing company provides a set of other comprehensive services including onsite, offshore and hybrid services under one roof.
Monitoring Efficiency
One of the biggest fears for companies while settling for a service vendor is that they might not be able to track or monitor their team's productivity from overseas or from a long distance. Your offshore vendor should have transparent work-measuring systems and applications which allow clients to monitor their team's performance while sitting in any corner of the world.
Flexible Pricing
Startups and small-scale enterprises mostly choose outsourcing services to gain more profits while investing less from their pockets. Large investments are deterrent to kick-start any new project therefore while choosing the ideal product outsourcing vendor seek flexibility in costs with their offshore services without having to worry about compromising the work quality.
From application development to data management, companies globally are outsourcing services to accomplish maturing requirements of the IT world. Resource augmentation has not only helped the companies to improve their efficiency and meet deadlines but also making the software development processes affordable than ever. Hence, making sensible and informed choices in collaborations is paramount.
Assess your business potentials and find opportunities
for bigger success