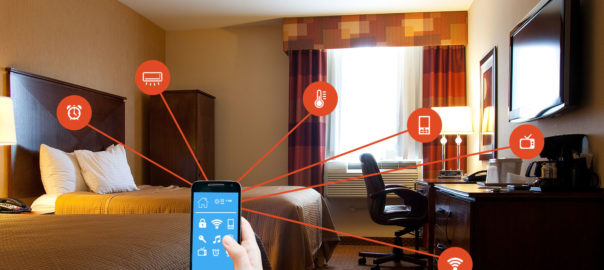 Smart Home and AI: Making Life Easy with Automation
The last and the current decade have been phenomenal times for the IT sector. Kudos to the inventors for coming up with seamless technology to conceptualise and manufacture from pins to cars with extreme precision alongside providing a much better user experience. Home automation is yet another sphere where technology has fared so well. Something which can be used in every household and make comfort living a much better experience with integrated operations of all the home appliances. Operating a home's lighting and security systems to giving commands to appliances with the residents' voice, daily lifestyle maintenance has become frugal yet luxurious and rather ergonomic. Today's generation enjoys AI-backed systems in the mundane life of which visionaries would have only dreamt of several decades ago.
Stunning Smart Home Market Statistics and Predictions
IT pundits called 2017 as the year of smart home and since then the market has witnessed commendable inventions. It isn't surprising anymore when people automatically unlock their front doors, brew their coffee or control their AC/HVAC without even touching them. Here are some amazing smart home facts depicting current and coming trends.
Smarter Security Surveillance with Home Automation
Not only does AI add simplicity to the homes, but also increases safety through automation. AI integrated safety appliances have demolished the monopoly of the rich to avail of smarter safety. Today, safety has become affordable and more accessible. Residents have become more conscious about their home security and it was clearer with an IFSEC led global research which stated that 92% of installers see home automation as a growth area for business. The devices have the compatibility to recognize voices which reduces the chances of infiltration.
IoT: Your Home is in Your Hands
AI-backed home appliances and devices have actually made a person, owner of his home as well as his amenities. Unlike conventional applications which were operated manually or with preset timer, all the appliances are connected through a home network, enabling the user to control it from anywhere inside or even from the outside. These linked or connected devices are only possible through the Internet of Things (IoT). The devices share information and command with other devices. These devices are easily controlled via AI, making it easier to monitor and command any linked device without getting up from the comfy sofa.
Saving Utility Costs
When asked householders step back to adopt new appliances due to higher utility costs. But, the good news is companies are integrating AI in appliances like ovens, refrigerators, washing machines, and heaters which consume less electrical power. Appliances which need water to operate especially in kitchen and bathroom like washing machine or dishwasher consume less water. For instance, if the user is not at home and he forgets to turn off the AC before leaving, then AI will automatically turn off the appliance.
Intelligent Voice Assistant
Voice assistants like Apple HomePod, Amazon Echo (Alexa), and Google Home connect house owners to outlets, lights, music system, television, and more. IoT home appliances allow easy home functionality with the power of voice. The multiple features of a personal voice assistant include weather information, answering questions, setting alarms, managing to-do lists, entertaining kids, ordering food or taxi, shopping online, etc.
What was once imaginary is now a reality. Thereby, enabling expectations where a user can have its Artificial Intelligence (AI) assistant setting alarm after hearing the notification of an urgent meeting on a phone or preparing an extra meal for a surprise guest and who knows what more can be done! Home automation has changed the daily lifestyle by making it easier and smarter undoubtedly. Be it home security, cooking, smart lightning, appliances control, or self-driving, AI integrated appliances are making their way to a commoner's home.
For the time being, AI's unfurled features have limited the advanced adaptability but ML is acting as a fuel to bring the smarter invention and upgrades of home technologies. According to Cisco, connected home applications such as home automation, home security and video surveillance, connected white goods, and tracking applications, will represent 46%, or nearly half, of the total M2M connections by 2021, depicting people are eagerly ready for the change.
Our homes are ready to become smart, are you?
Assess your business potentials and find opportunities
for bigger success