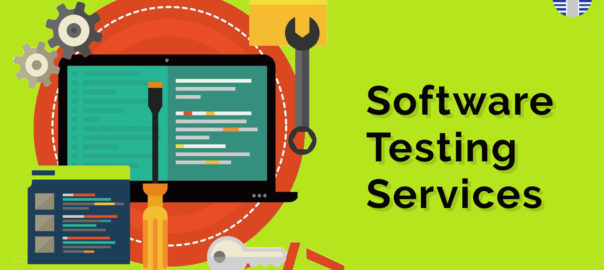 Qualities to Look for in a Testing Services Outsourcing Vendor
No company wants to put its reputation at stake by launching a faulty software or product in the market. Software Testing is therefore extremely crucial before launching the product. Organisations often fall short of efficient testers and therefore, outsource testing services. Testing software services include detection and correction of the bug, and also reveal the possibilities that can affect the product negatively. However, the job to find the right testing services vendor that fits the bill isn't an easy job. The blog details the qualities to look for while deciding your vendor for outsourcing testing services.
Engagement models
From software testing procedures to all the vital hardware devices, software, backend database systems, and operating systems, it is essential to ensure that the testing services vendor has every utility for various testing procedures under one roof. The vendor should be vigilant to explore every facet of data testing, integration testing in the API ecosystem and the burgeoning field of decision science. It is important for testers in general, to have invested their time and resources in keeping up with the possible challenges in the testing world.
Management Style
One of the most crucial attributes in your outsourced testing team should be their way of functioning must also match with yours, they should be able to scale your requirements and provide services in tandem to your team's stipulated time. Any chances of misunderstandings and chaotic approaches should be avoided and they should be furnished with every little detail about the product beforehand. Ensuring to alleviate software development risks, quality assurance, and to receive the end product on time without any kind of barrier should be of the prime importance. As clichéd as it may sound, communication is the key while ensuring quality management while outsourcing testing services in the product development process.
Industry Experience Counts… a lot
Every sector/industry has its unique business processes; therefore hiring testers who have nil experience in your industry type will only risk the degree of effectiveness to the end result, thus impacting the efficiency of the process. On the flip side, bringing in the vendor who has years of experience with a team of QA professionals not only enhances product testing but also helps in detecting the areas with the product vulnerability and highest testing priorities.
Does your partner speak agile?
Everything is well documented and understood when it comes to the role of testing in agile practices, yet so many companies face difficulties in integrating testing and quality into the agile delivery approaches. The ideal testing partner has similar perceptions of testing that complements the product development method. You sure have a problem if you enthusiastically follow agile methodology but your partner undertakes different procedures and waits until the entire system is finalised.
Quality Assurance
Quality above all! The ideal testing team should have the skills to complete a task efficiently with minimal resources. It should know the current innovations and updation striving in the DevOps and automation testing market. Undoubtedly, approaches, technologies, and tools are important parts of ensuring product quality but talent holds more prominence above all. QA experts usually sniff out the problems even before scrutinizing the software testing proposal and recommends viable objectives and budget to perform the software and application testing.
Cultural Compatibility
Many people dodge this feature but a good cultural fit is as important as every other aforementioned criterion. It is necessary for both parties to understand each other's organization, target audiences, and other vendors which are part of the project. Mull over all these points before you sign up for a service provider. No matter how proficient the vendor is technical if it can't handle the way you and your organisation work, it's perhaps not a good match. An efficient tester is a boon to the product before deployment as it covers the deficiencies caused by conventional testing, assures the system reliability, and alleviates the cost of post-release defects and wastage of resources.
Assess your business potentials and find opportunities
for bigger success