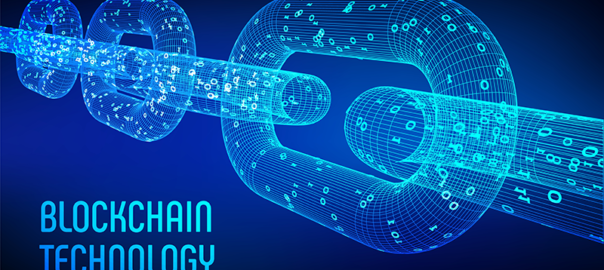 Should you Hire or Outsource Experts from Top Blockchain Development Companies
While enforcement agencies, tax authorities, regulators worldwide still debate on the adoption of blockchain technology, they secretly know that blockchain and cryptocurrency is the future of digital currency as a payment method. Since its debut in the year 2008 as 'white paper' by Satoshi Nakamoto, blockchain has come a long way. Since then, there has been a huge growth reported in the agencies offering the technology services, many of the top blockchain development companies have developed amazing solutions and one of them is Bitcoin. But in the rapidly changing world of software development, it is often debated if blockchain development experts should be hired in-house or should they be outsourced.
According to Gartner, 300 million blockchain transactions were processed through the end of 2017 while Danielle Uskovic of Lenovo Asia-Pacific predicts, by 2024, the global blockchain market is expected to be worth $20 billion. The facts have influenced companies to join the tech-trend. Be it in-house or outsourced, companies seek ways to reap lucrative benefits from this surging technology. However, the real dilemma is to choose between in house and outsourcing.
Undoubtedly, in-house practice is ideal if you have trained staff and years of know-how in the blockchain industry. But, many companies dwell with a concern that their organizational staffs aren't proficient to execute any blockchain development. In such a case, companies turn to outsource services.
Achieving an Organised Talented Team
As blockchain is a young technology, the market is witnessing a crisis to select a suitable one for their enterprise within a limited geographic location. Getting the blockchain developers eliminates the hassle of finding the ideal one or trains someone from inside the organization. Without investing in infrastructure and human resources, managed competency centres can provide a vast and skilled pool of talent without any location limitation.
Jumpstart Development
The fastest way to receive results from blockchain is to outsource from such companies which have years of knowledge and expertise in the same subject. Instead of wasting time in hiring a blockchain developer or train the existing one, staff augmentation can kick start the development process. By the time an organization will count the cost, find a blockchain developer, on-board, salaries, and benefits, your outsourcing firm would already have started working on your blockchain project.
Cost-efficient
The blockchain market is hot and organizations are keenly interested in investing in the surging technology. Developers with experience and know-how of cryptography, data science, and algorithms are ideal to work on the technology and its related skills. The increase in demand with fewer developers has made the blockchain developer hiring process expensive. In this scenario outsourcing blockchain development has become a trouble-shooter. It is also ideal as it saves costs on infrastructure as well.
According to a recent study in the IT sector, the cost factor holds 87% of prominence. Seldom does the introduction of a technology surpass the supply of developers, but blockchain is proving to be an exception. Due to the nascency of the technology, only a few know the technology leading to a recession of qualified developers. As said by the Ethereum experts, the market is experiencing a "tremendous" shortage of developers, which will only get worse as applications for blockchain technology continue to multiply. According to another survey conducted by Synechron and TABB Group, only 40% of the companies don't have sufficient qualified engineers and developers to implement blockchain solutions. This shortage of blockchain talent has influenced global companies to collaborate with outsourcing firms from all over the world. Along with the enormous profits gained by the companies via ODC, the world economy and relationships are also accentuating. And, it isn't ambiguous to say that blockchain will improve the current situation with impeccable global trading security.
Assess your business potentials and find opportunities
for bigger success