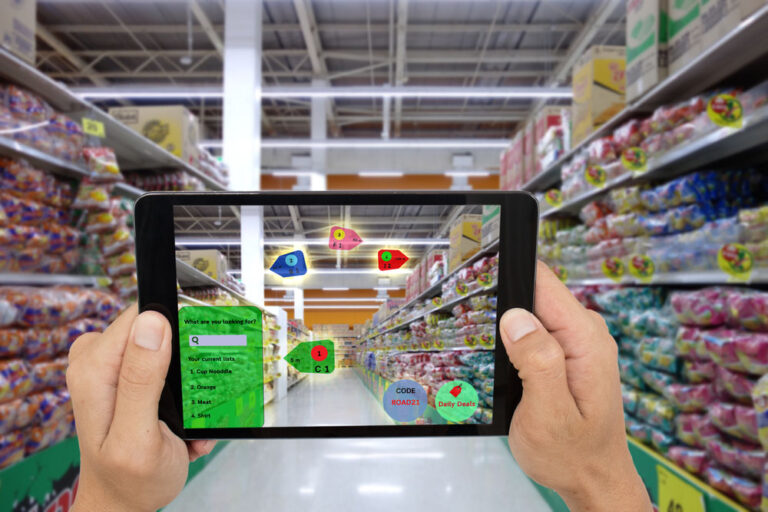 Tech-Driven Retail: Moving forward with Speed and Intelligence
The pace with which technologies are transforming the retail landscape is exigent. The pandemic is the biggest booster behind this radical upsurge while provoking established brands, small businesses, and start-ups to adopt tech-driven retail tactics. Not only has this given beguiling profits but has also staved off cut-throat market competition.
Before we chalk out the technologies that have redefined the retail segment, we would like you to think of 5 years back retail experience. If you remember visiting any store, the best or trendiest products were at the display as a part of their fore strategy. And, today you enjoy hypermarkets and mass media advertisements that include enchanting offers, coupons, loyalty discounts so that you can be a long-term customer, not just a one-time buyer.
Improved User Experience with Omni-channel and technologies
To support the aforementioned statement in bold, here are some of the important facts excerpted from reliable sources like IBM, and Deloitte.
In both the retail and consumer products segments, a whopping 80% of executives expect their enterprises to integrate intelligent automation by 2021.
40% of respondents say their companies are already involved in some form of intelligent automation.
Over 70% of Indian shoppers prefer online portals over sales associates when it comes to in-store activities like product functions, features, pricing, product information, and so on.
Interactions with customers via online portals are becoming the biggest help for retailers to understand the next trend and could-be behavior of the market. As it leaves digital footprints behind, retail enterprises backed with omnichannel presence get the opportunity to design and implement a holistic approach to target the right group of customers. In making such crucial decisions, retail analytics is coming very handy and decisive. Let's understand it precisely, have it occurred to you how a beguiling email offer or notification about smartwatches coxes you to spend weeks on scrolling, both on mobile and desktop, while finally making you purchase it.
Mere 15% of companies are equipping AI regardless of knowing its unprecedented benefits- Adobe
AI and its counterpart technologies have the power to recreate the entire retail landscape yet only a small fraction is investing in it enthusiastically. Companies that have recognized the true potential of these technologies are planning to make it mainstream.  Amazon Go stores backed with AI allow customers to wander around the stores, choose the products they need, and make the payment without waiting in queues. The technology without bothering the customer charges for the purchase.
Assess your business potentials and find opportunities
for bigger success