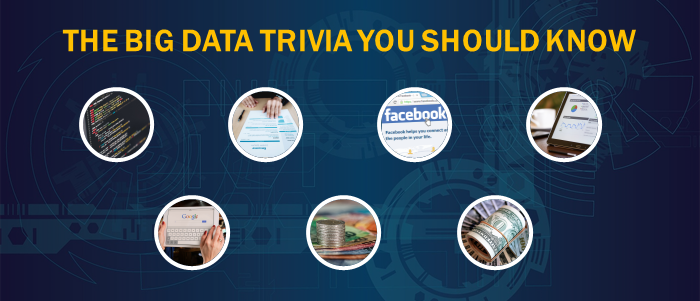 The Big Data Trivia You Should Know – Infographics
Big data trivia is everywhere, that is because technology has begun to play major roles in the working of almost every industry. The amount of undistinguished data has been lying around for a long time and Big data helps in distinguishing them and segregate them for the organizations to use for a better reach to their customers and benefit them both.
The infographic talks about the number of data humans already have piled up since time immemorial and the data that we create in the digital age with every breath we take accounts for the piling of unstructured and raw information which can be structured to make it useful for the businesses.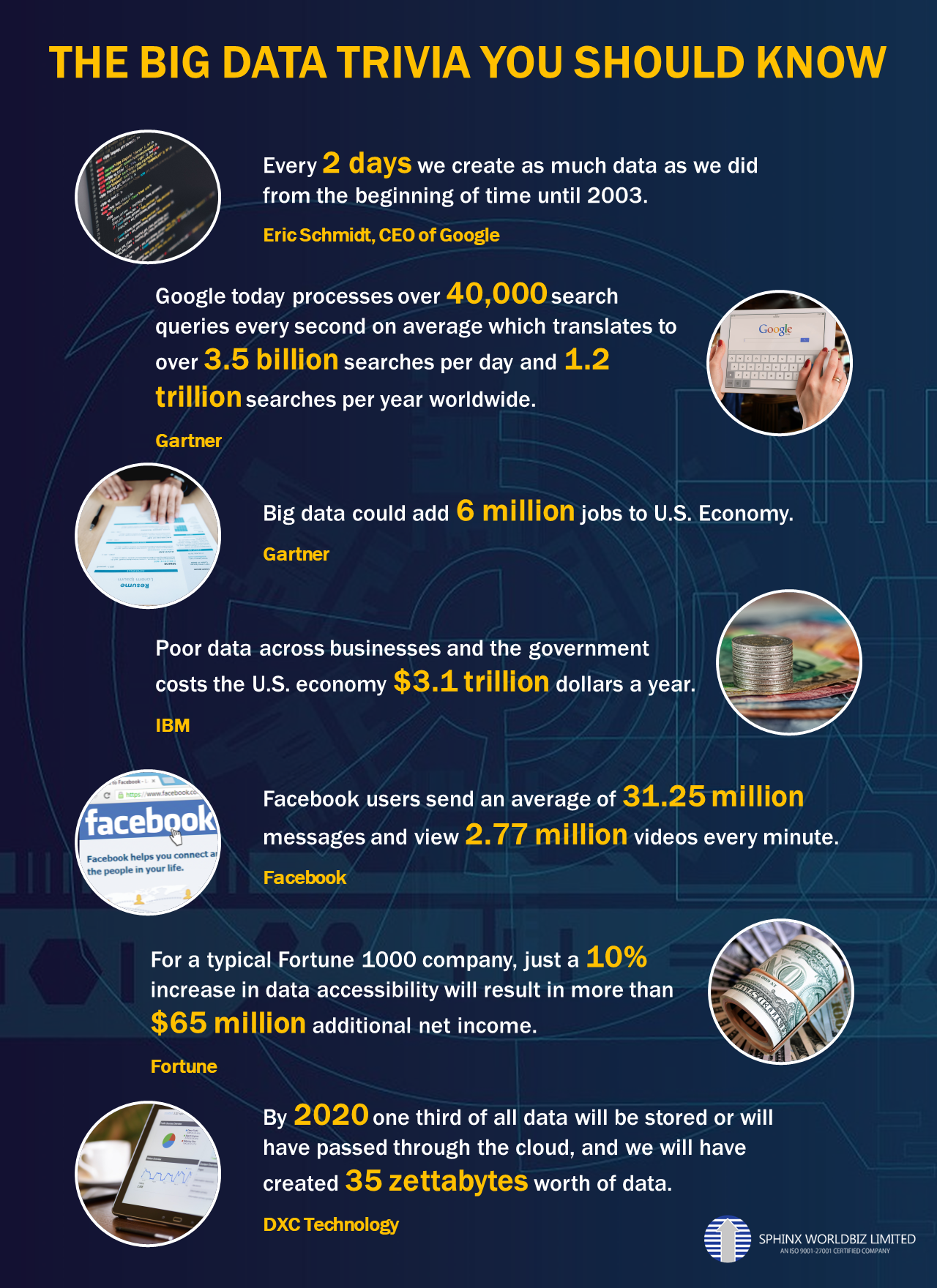 The amount of data that we have today and is going to be created with every passing day is an insane amount that has opened vistas for many big data developers and big data development service providers. According to a Gartner study, Big data could add 6 million jobs in the USA alone. The structure data can be so much helpful if alone the Fortune 1000 companies begin to use it. A 10% increase in data accessibility is expected to result in an additional $65 million net income. The data is raw gold today and big data allows it to be pure gold meant for higher purposes across the global industries and economy of scales.
Assess your business potentials and find opportunities
for bigger success