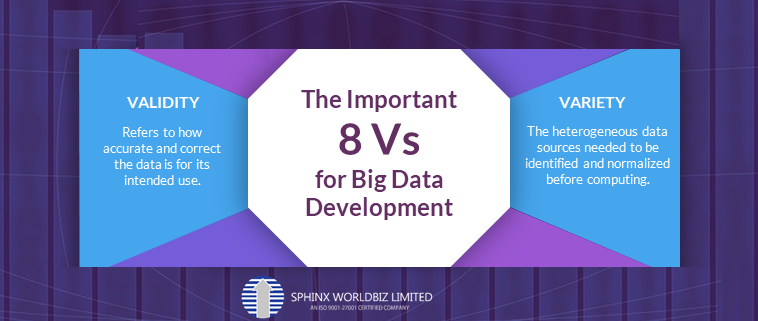 The Important 8 Vs for Big Data Development – Infographics
Big data is an enormously growing and field of technology and benefits every industry with an extremely helpful set of data that allows the organisations in comprehensive navigation of the business. But how does it work? What consists of big data? But what are the important things that big data development service providers need to keep in mind while using the technology for better-organised solutions? How does big data development help businesses to grow? What are the essentials of big data?
The infographics mention a holistic list of the essential elements of the big data development process and what they contain. The 8 Vs begin from the volume of data to be processed, the velocity at which the data is processed, the variety of the data that is processed, the viability of the data to march with the reality, the value that the data holds to eventually help the customers, the veracity and the trust factor of the data, the validity and the accuracy of the data, and the volatility of the data, which means how relevant the data is today. All these factors account for while using big data for the development of a product that enables better engagement of the users towards the product in relation to the benefits borne by both the big data users and the end-users of the solutions developed using the technology.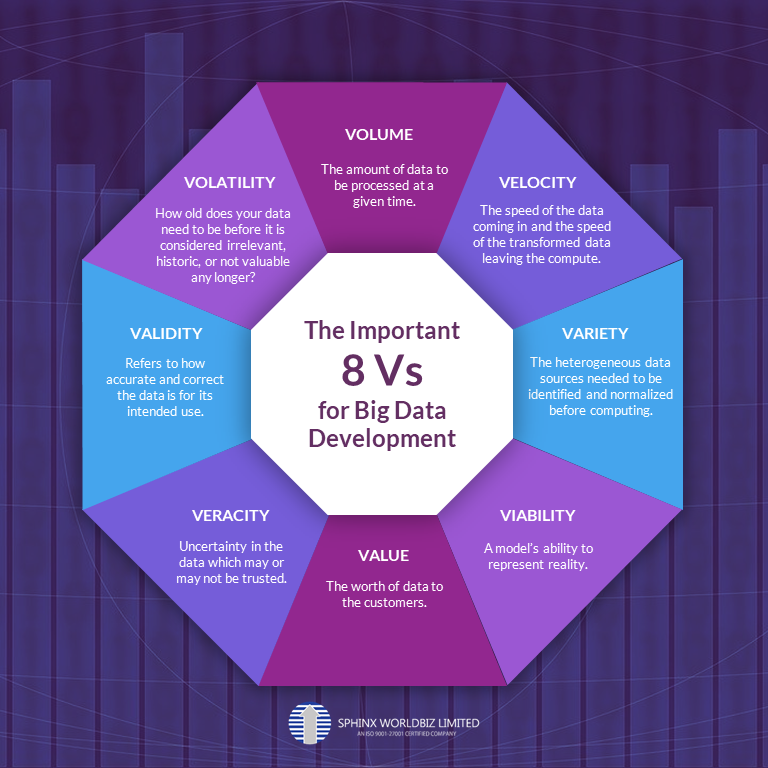 Assess your business potentials and find opportunities
for bigger success