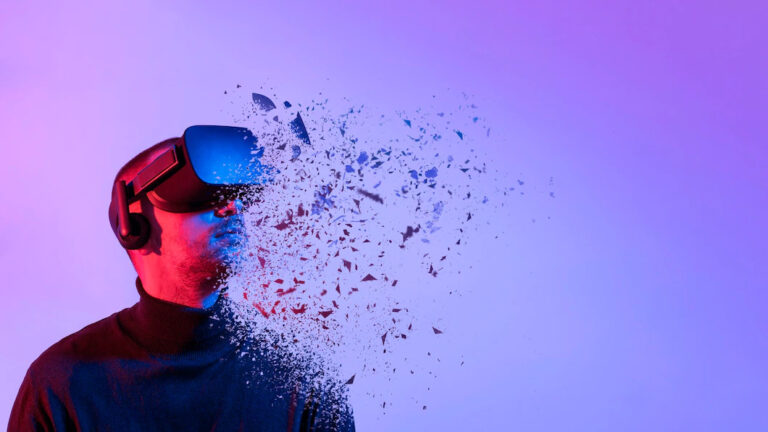 Virtual Reality vs. Augmented Reality
In a progressively digital environment, the phrases augmented reality and virtual reality are crucial. Despite the fact that they are two distinct technologies, both words are frequently used interchangeably. But what are the distinctions and parallels between AR and VR?
What exactly is Augmented Reality?
Augmented Reality (AR) merges the digital and physical worlds. It is a technique that works well on both mobile devices and desktop computers. What distinguishes it from others is the ability to reflect digital components in the actual environment.
How does Augmented Reality function?
One distinction between VR and AR is that AR presents different types of content in real life. Computer vision, depth tracking, and mapping all play important roles in this process. All data may be captured in real time, for example, via cameras, and analysed directly. This allows digital material to be displayed whenever the user need it.
To properly utilise the capability of AR, certain gadgets are necessary. Smart Glasses, for example, are often used and gives information using Smart Glasses software.
Augmented Reality (AR): The Benefits and Drawbacks of the Technology
The topic of whether AR or VR is superior cannot be answered in broad strokes. Each technology has pros and cons.
Benefits
• Allows for personalised learning and improves the learning process.
• AR has a diverse set of applications that are constantly evolving.
• The technology allows for greater precision and efficiency.
• Experience or expertise can be imparted even over long distances, hassle-free.
Drawbacks:
• AR implementation expenses are rather significant.
• Many gadgets offer merely mediocre performance.
• One significant downside is the absence of user privacy.
• If security is not prioritised, the adoption of augmented reality may result in a security breach.
Application of Augmented Reality (AR) in Use
In actuality, augmented reality has a wide range of applications. This makes it appealing to both personal and professional users. Images, text, and videos may all be embedded using special programmes.
• In the publishing and advertising industries, fading digital information over physical magazines already works successfully.
• AR technology allows users to utilise contemporary translation applications to translate texts into various languages.
• Augmented reality in construction and logistics is a tempting solution to improve employee and company process efficiency.
• Augmented reality is a simple approach to communicate with clients, co-workers, or technicians.
What exactly is Virtual Reality (VR)?
The primary distinction between AR and VR is that VR is a computer-generated simulation. This means that a visual representation of reality or an alternate universe is created.
The user can be deeply engrossed in the digital environment by using proper equipment. As a result, there are significant disparities between AR and VR headsets. VR hardware necessitates sensory components that transform real-world motions into a modelled environment.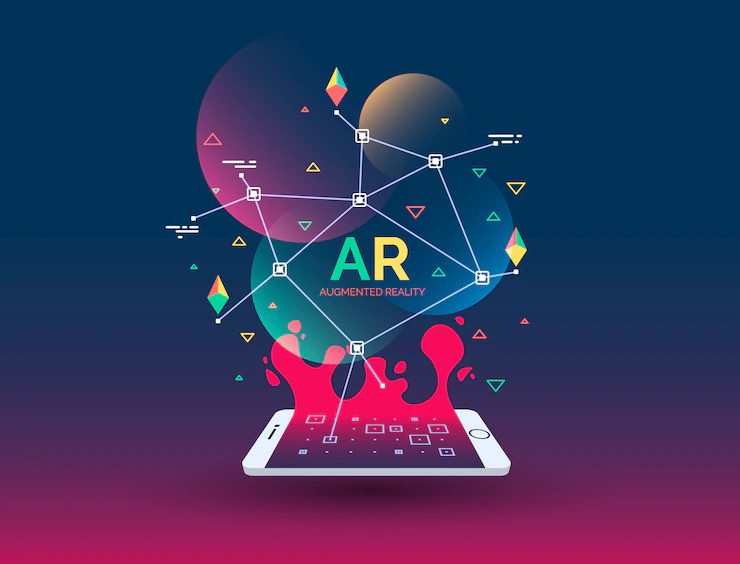 Here's an explanation of how virtual reality (VR) works
The goal of virtual reality is to create a new reality. The user may observe and engage in the digital environment by utilising a VR screen. This necessitates the utilisation of two lenses between the user and the screen. They analyse eye movement and adjust individual movement to the VR. As a result, substantial hardware is required in this situation to insulate the user from the actual environment.
The Benefits and Drawbacks of Virtual Reality (VR)
Every new technology has its own set of advantages and disadvantages. This also holds true for virtual reality.
Benefits
In an interactive environment, holistic learning is feasible.
Users may immerse themselves in the virtual environment and all of its features.
These new opportunities boost the education industry.
Drawbacks
A true interaction is not feasible in a virtual world.
It is alluring to devote one's entire existence to the virtual world.
Although teaching or learning in a virtual reality setting is extremely valuable, it cannot totally replace in-person instruction.
Virtual reality in the real world (VR)
Virtual reality is extremely popular, particularly in the world of video games. Nonetheless, VR has a wide range of potential applications:
This technique is employed in military flight simulators and war simulations.
Digital training equipment in sports assist athletes in improving their own performance and analysing their tactics.
VR can be utilised in medicine to treat post-traumatic stress disorder or anxiety. Simultaneously, the technology enables trainee doctors to practise surgical methods.
Virtual or augmented reality? A direct contrast between the two technologies
The stark contrast between the two reveals significant differences. This obvious disparity, however, does not imply that one of the two technologies is superior to the other. Instead, both technologies excel in distinct application areas:
AR augments a real-world scene while VR produces an immersive virtual experience.
VR is 75% virtual, but AR is just 25% virtual.
AR does not require a headgear device, but VR does.
VR users walk through an entirely imaginary universe, whereas AR users interact with the actual world.
AR needs more bandwidth than VR.
AR is meant to improve both the virtual and physical worlds. VR substitutes the actual world with a fictitious reality that is largely used to improve gaming.
Assess your business potentials and find opportunities
for bigger success