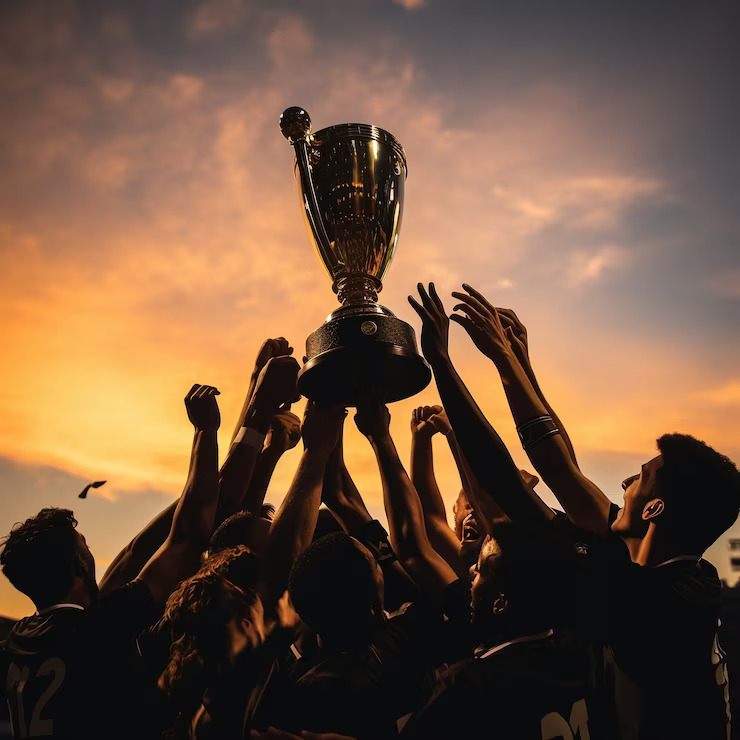 Key Aspects for Building a Winning Team in Any Software Development Project
Introduction
In the fast-paced world of software development and IT consulting, having a winning team can make all the difference. A well-coordinated and efficient team not only ensures successful project delivery but also drives innovation, enhances productivity, and fosters a positive work culture.
In this blog, we will explore the top 7 recipes for building a winning team in software development and IT consulting, backed by the latest statistics.
1. Expertise and Diversification: To create a winning team, it is crucial to have a mix of expertise and diversification. Each team member should bring unique skills and knowledge to the table. According to recent industry statistics, teams with diverse skill sets are 35% more likely to outperform their peers and deliver high-quality software solutions.
2. Effective Communication: Clear and effective communication is the cornerstone of any successful project. Building a culture of open communication ensures that team members are aligned, understand their roles, and can collaborate seamlessly. Studies show that teams with strong communication practices are 20% more likely to deliver projects on time and within budget.
3. Agile Methodologies: Adopting agile methodologies, such as Scrum or Kanban, can greatly enhance team performance. Agile practices promote flexibility, adaptability, and iterative development, enabling teams to respond quickly to changing requirements. Recent surveys indicate that 75% of high-performing software development teams attribute their success to agile methodologies.
4. Continuous Learning and Skill Development: The field of software development and IT consulting is constantly evolving. To stay ahead of the curve, it is crucial for team members to embrace continuous learning and skill development. Companies that invest in employee training and development witness a 10% increase in productivity and a 30% reduction in project delays.
5. Collaborative Tools and Technologies: Leveraging collaborative tools and technologies can significantly enhance team productivity and efficiency. Project management software, version control systems, and communication platforms enable seamless collaboration, real-time updates, and effective knowledge sharing. Recent studies show that companies that utilize collaborative technologies experience a 20% increase in project success rates.
6. Strong Leadership and Empowerment: A winning team requires strong leadership that empowers team members to take ownership and make decisions. Effective leaders provide guidance, support, and create an environment of trust and empowerment. According to research, teams with strong leadership are 50% more likely to achieve project goals and exhibit higher levels of job satisfaction.
7. Celebrating Success and Encouraging Innovation: Recognizing and celebrating team achievements is essential for fostering a positive work culture and motivating team members. Encouraging innovation and providing opportunities for creative thinking boosts team morale and drives continuous improvement. Recent surveys reveal that companies that prioritize innovation witness a 15% increase in revenue growth.
8. Hire the right talent: Look for individuals with strong technical skills and a passion for continuous learning. Also, consider their ability to work well in a team and adapt to changing technologies and industry trends.
9. Provide continuous training and development: Invest in your team's professional growth by offering training opportunities, workshops, and certifications. This will not only enhance their skills but also keep them motivated and engaged.
10. Set clear goals and expectations: Clearly define project objectives, roles, and responsibilities. This will help team members understand their individual contributions to the overall success of the project and stay focused on achieving the desired outcomes.
11. Provide regular feedback: Establish open lines of communication with your team. Schedule regular team meetings to discuss progress, challenges, and opportunities. Also, provide constructive feedback to help team members improve their performance.
12. Foster a supportive work-life balance: Recognize the importance of work-life balance and provide flexibility when possible. Encourage healthy habits, stress management, and personal well-being.
Conclusion
Building a winning team in software development and IT consulting requires a careful blend of expertise, effective communication, agile methodologies, continuous learning, collaborative tools, strong leadership, and a culture of innovation. By incorporating these key ingredients, businesses can unlock their team's full potential and achieve remarkable success in today's competitive landscape.
Remember, success in software development and IT consulting is not just about individual brilliance but about harnessing the collective power of a winning team.
Assess your business potentials and find opportunities
for bigger success