Scrum Based Agile Process- Application Lifecycle Management
Enterprises are not only focused on the end result, the product, today, they are equally interested and stay involved at every step of the production and want the service providers to be open to the same. Hence the concept of Software Lifecycle Management was born.
Outsourcing product development is a crucial phase for enterprises involving outside help to accomplish product development. Since developing applications and software is a time consuming task, a lot is at stake for both the involved parties vis. a vis. the product development process. At Sphinx Worldbiz, we take special care of the minutest of details and requirements of our clients who entrust us with their products and we deliver what's expected from us- the best only.
Application Development is a long process and requires untiring commitment, which is central to the concept of outsourcing. Right from conceiving the idea, managing the process, delivering the product and providing backend services, we do it all and do it rather prudently.
The infographic tells the tale of the process we work with while developing products for our clients as their product outsourcing vendor.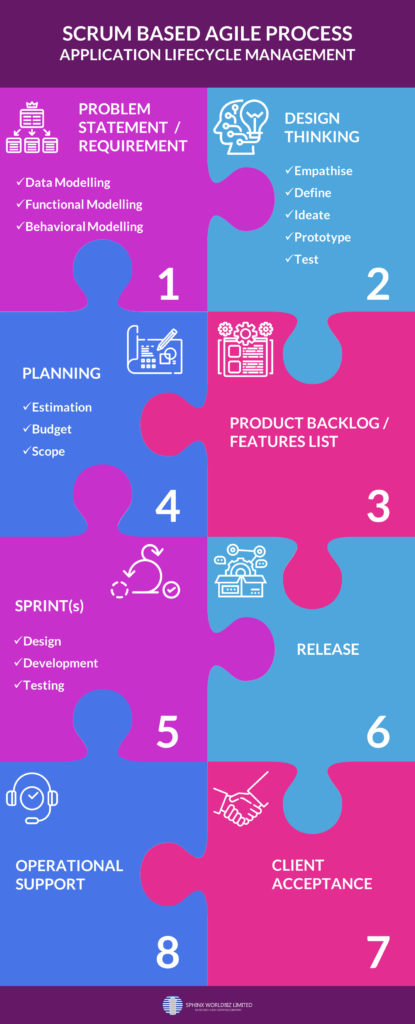 Assess your business potentials and find opportunities
for bigger success